From thermal cameras at hotel entrances to cleaning robots, the use of mobile phone apps to check-in, check out, and to open your guest room door; hotel stays won't be what they were pre-coronavirus pandemic. Face-to-face contact is more likely to be mask-to-mask from the safety of 1.5 meters apart. Definitely, no welcoming handshakes will be offered, and you can forget about gorging on the buffet breakfasts that you once leisurely grazed your way through.
It's going to be a whole new brave world of accommodation once travel restrictions are lifted, with cleanliness being the prime concern. Think sanitized arrivals, stays, and departures.
Globetrotters are busy planning their escapes from the lockdown scenario instead of actually traveling at the moment. But, the new travel scene will have to lure both those that spread their wings in gung-ho abandonment of "Yay, I have escaped" to the mice of men tentatively poking their noses out of their front doors.
Hotels have to come up with a new set of rules to lure patrons who may be obses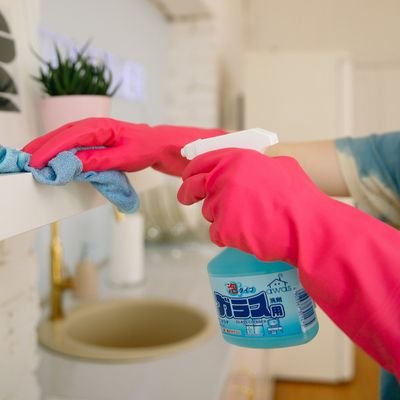 sed with sterile surfaces and sanitation accreditation without the big smiles and personal touches. Traditional hotel drawcards won't wash with post-bug travellers.
Singapore Tourism Board has already put out there their own clean certification that's auditing the cleanliness of hotels under the branding of "SG Clean." It's hoping to enrol over 37,000 businesses in the program, from restaurants to retail outlets and hotels. Malaysia is charging ahead with its "Clean & Safe Malaysia" branding that will deem which hotels are declared to be safe. Whatever various countries do to alleviate and reassure patrons that hotels are safe, it will need to be credible, effective, and communicated to germaphobic guests.
The big-name of Hilton Hotels has partnered up with the Mayo Clinic and Lysol, under their catch-phrase "Hilton Cleanstay with Lysol Protection." Once a behind-the-scene activity that many people would bitch about if it happened at an inconvenient time, housekeeping will now become a welcome sight at any time.
Instead of chocolates on the reception desk, hand sanitizer will take pride of place. Foyers will have more signs about social distancing than avant-garde furniture, plus the eternal visible presence of cleaners. Think germ-killing robots using UV light as a disinfectant bustling around as they wipe down every surface or door handle that someone may have touched.
Some hotels are contemplating thermal cameras to check guest's temperatures on arrival. If you've got a temperature of more than 100 degrees Fahrenheit, the door will be shut in your face. Other hotels will be handing out facemasks as a welcome gift.
The idea of electrostatic sprayers with hospital-grade disinfectants to sanitize public surfaces and guest rooms is on the Marriott Hotels' agenda. A friendly masked and gloved waiter will be able to see how much you stuff in your mouth at the breakfast buffet, as you won't be able to select your own.
Many interactions with staff that were once on a friendly conversational level will be done by text or emails. Fewer people will be able to stay at hotels before the booked-out sign is brandished. Some hotels will be leaving rooms empty for definite periods, such a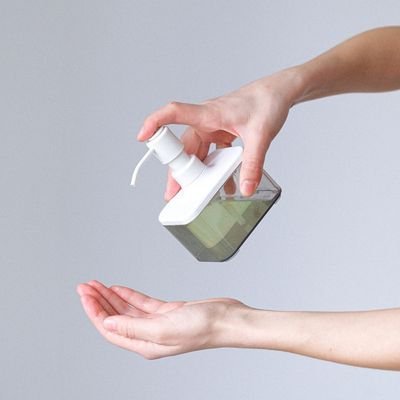 s 72 hours, to give any scurrilous germs a decent time to die.
Printed literature and tourist magazines won't languish on coffee tables. Despite the change from single-use plastics for bathroom products, they may resurface as a necessity. Guest rooms may become sparser, as clean no-fuss lines become the new minimalistic approach to decor.
In-house gyms may lose complimentary amenities such as fruit and headphones. Fitness nerds will have to get used to seeing masked attendants running around wiping down equipment the moment someone abandons it in favour of the next torturous contraption.
Spa treatments may be limited, and staff will be swanning around in personal protective gear. Hotel swimming pool areas will have fewer deck chairs, and they will be set further apart. At the same time, beach bar enclaves may be devoid of waiter services altogether.
Hopefully, when we get to satisfy our wanderlust again, beautiful smiles will be reflected in big bright eyes above a colorful facemask. Handing over grubby cash will be replaced with the use of fantastic plastic cash cards initially noted on your Internet booking. Elevators will return to white-gloved lift attendants restricting the number of people that can be in that small squishy space at any one time. And, the mega-stars of hotels will be the cleaning teams.
Hotel hospitality is having a COVID-19 facelift.
---
Gail Palethorpe, a self proclaimed Australian gypsy, is a freelance writer, photographer and eternal traveller. Check out her website Gail Palethorpe Photography and her Shutterstock profile.
---