Location
Centrally located in downtown Toronto, about a 30-minute drive east of Pearson Airport and within walking distance to restaurants, shopping and nightlife, Chelsea Hotel is Canada's largest hotel, with 1,590 guest rooms. It's also well placed near the city's hospitals and medical centers, making it convenient for travellers who have come to Toronto for treatments requiring overnight stays in the city.
Chelsea Hotel offers special patient stayover rates for those undergoing treatment at medical facilities including Toronto General Hospital, Princess Margaret Hospital and Cancer Centre and Toronto Western Hospital, including complimentary hotel parking.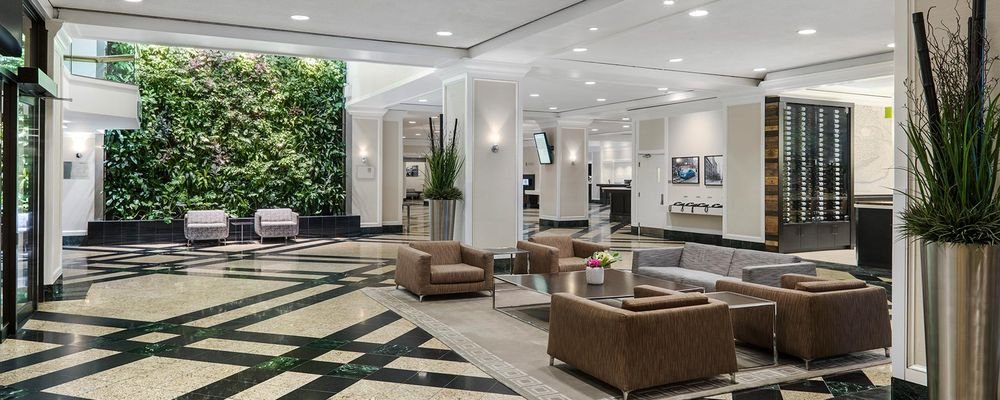 A wall of living greenery adds a pop of nature to the spacious, airy lobby. For families travelling with children, the hotel features a separate children's check-in at the front desk, complete with a colorful stairway for them to ascend and a gong to announce their arrival.
Guest rooms
My comfortably appointed room featured a large floor-to-ceiling window with views of the city. Guest rooms feature contemporary décor in earth tones, high-speed Internet, flat screen TVs, irons and ironing boards as well as coffee, tea, and electric kettles. Windows open and have blackout drapes. Bathrooms feature bath and body amenities by Pharmacopia and hair dryers.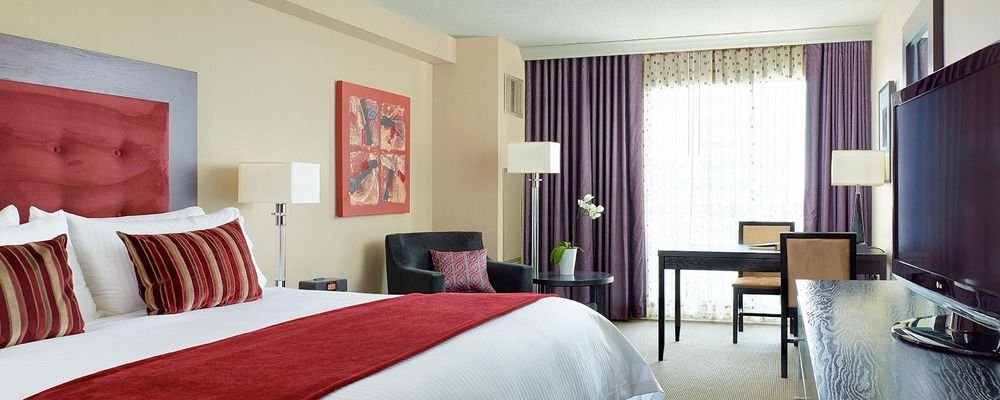 Rooms and suites range in size from Chelsea Rooms at 275 square feet to two-bedroom Family Fun Suites that start at 600 square feet and feature special creative corners for children and private balconies. Studios with full-sized kitchens are also available, and Club Rooms feature balconies and include access to the hotel's private E-Club business center and lounge.
Fitness Center and Pools
The hotel's Deck 27 fitness center features an adults-only indoor heated pool, a seasonal out-door sundeck, whirlpool, and cardio and strength training equipment. There is also an indoor heated family pool for swimmers of all ages on the second floor, complete with a 130-foot indoor corkscrew waterslide and a whirlpool.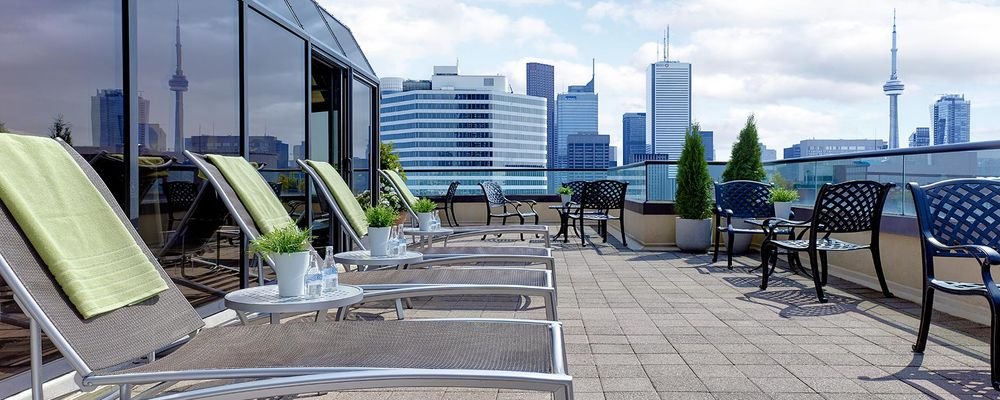 Business Center and Lounge
The E-Club business center and lounge offers city views from the 27th floor for guests staying in Chelsea Hotel's Club Rooms. The lounge serves complimentary daily continental breakfast and evening hors d' oeuvres. Spirits and soft drinks are available for a small charge. The lounge also offers complimentary fresh fruit, tea coffee and bottled water.
Family Fun Zone
Chelsea Hotel's Family Fun Zone is home to a colorful Kids Centre that offers children learning and art sessions and play sessions with costumes, games and toys.
The Kids Centre offers two-hour supervised sessions for children ages three to 12 during hours when the centre is open. Club 33 Teen Lounge provides distraction and fun for adolescents with Xbox Ones, pool table, foosball table, arcade games and two flat-screen TVs.
The Kids Centre is also home to two rabbits-in-residence that guests can say hello to and watch as they hop, eat and snooze through their day.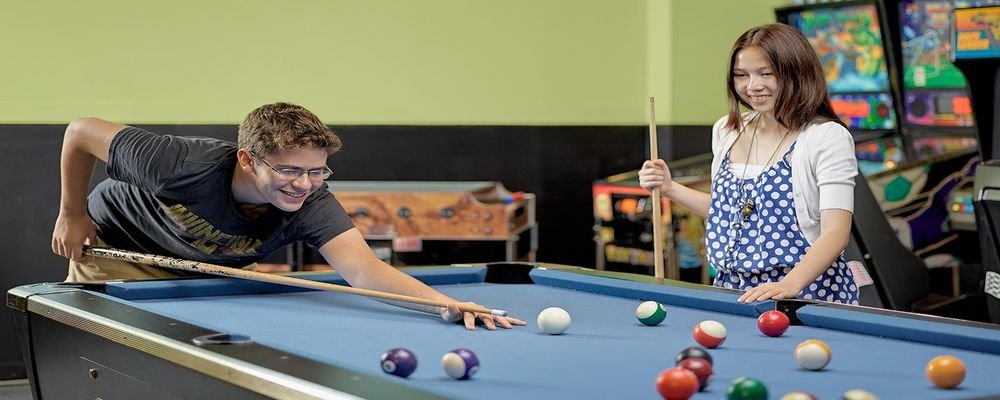 Restaurants and Bars
Guests can pick up food and drinks at the hotel's Market Garden on the Go and Espresso Coffee and Wine Bar and enjoy outdoor dining on the Chelsea Patio, a spacious, tree-filled outdoor area with a burbling fountain and a pleasant ambience. The hotel's T Bar serves traditional and classic fare such as burgers, sandwiches and poutine and international dishes such as Thai peanut chicken salad with shrimp chips.
Staff
Staff members were prompt, courteous and helpful. When I asked staff at the concierge desk for directions to the nearest drugstore, they quickly and pleasantly steered me in the right direction. Although T Bar was fairly crowded during my dinner visit, staff members were attentive, and food quality was high as I enjoyed a perfectly grilled, juicy all-beef chuck and rib burger.
Note: Travellers should check with the hotel in advance of arrival to see which areas are open. When this review was written, in mid-October 2020, Deck 27 pool and fitness center, T Bar and the business center/lounge were closed as precautions against COVID-19.
The Wise Traveller Star Approval Rating: 10/10