Kenya is an East African country known for its stunning landscapes, vibrant cultures, and abundant wildlife. It offers an array of things to do and see, attracting visitors from all over the world with pristine savannahs and the crystal-clear waters of the Indian Ocean. Check out these top adventures and experiences for discovering Kenya, perfect for anyone, regardless of being an adventure seeker or a cultural enthusiast.
Explore the beauties of Nairobi
Nairobi, the capital city, is a busy metropolis that offers a myriad of experiences. Start by exploring the Nairobi National Park, where you can see wildlife against the backdrop of the city skyline. Visit the David Sheldrick Wildlife Trust to meet orphaned elephants or the Giraffe Centre to get up close and personal with these long-necked creatures.
The vibrant Maasai Market is a treasure spot of handmade crafts and souvenirs, while the Karen Blixen Museum provides a glimpse into Kenya's colonial history. Of course, Nairobi's culinary scene is an experience not to be missed. It consists of a fusion of flavors from street food vendors serving nyama choma (grilled meat) to upscale restaurants offering international cuisine. Also, don't forget to try ugali, a traditional Kenyan staple made from maize, and sample some Kenyan tea and coffee, renowned for their unique flavors.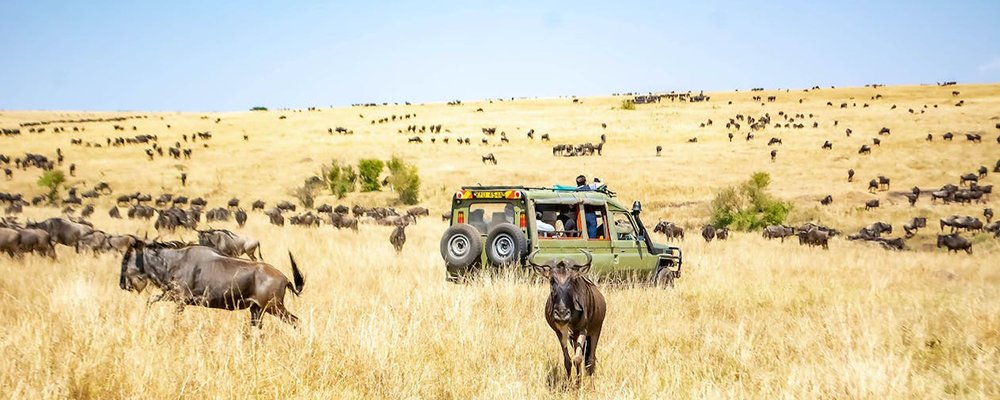 Witness the Great Migration
The Maasai Mara, Kenya's most famous national reserve, is a place to see one of the world's most awe-inspiring wildlife spectacles — the Great Migration. Millions of wildebeest, zebras, and gazelles come to the Maasai Mara from Tanzania's Serengeti National Park in search of food.
Apart from the migration, the Maasai Mara offers incredible tours where you can spot the Big Five (buffalo, elephant, lion, rhino, and leopard) and countless other species. Try a hot air balloon safari at dawn for a bird's-eye view of the stunning landscapes and wildlife below, with endless opportunities for photo-capturing the beauty of the African wilderness.
Meet the marine life at Diani Beach
Those who are sun, sand, and sea enthusiasts should stop by the Diani Beach on Kenya's south coast. This pristine stretch of coastline is known for its soft, white sandy beaches, turquoise waters, and lush palm trees, making it an ideal place for relaxation and water sports.
Once there, make sure to visit the nearby Kisite-Mpunguti Marine National Park for snorkeling and diving among colorful coral reefs and an array of fish species, as well as dolphins and turtles. Because of this, Diani Beach is not just about sunbathing, but also an excellent way to see Kenya's underwater world.
Meet the Maasai people
Kenya's Maasai people are famous for their vibrant culture and distinctive clothing, which includes colorful beads and handmade jewelry. Engaging with the Maasai offers a unique opportunity to learn about their traditional way of life, including their pastoralist lifestyle, rituals, and ceremonies.
You can visit Maasai villages to witness traditional dances and purchase authentic Maasai crafts thus supporting local communities through responsible tourism and community projects. By participating in these activities, you not only gain cultural insights but also contribute to the preservation of their traditions and livelihoods.
Leave a lasting impression through volunteering in Kenya
Volunteering in Kenya is an impactful way to discover the country while giving back to its communities. You can apply for volunteering abroad programs that include teaching English, wildlife conservation projects, and providing childcare support, among other things. There's no shortage of opportunities to make a difference and many organizations and local NGOs are always on the lookout for volunteers to contribute their skills and time.
For instance, you can find volunteer programs that allow you to work alongside elephants in wildlife sanctuaries or assist in medical clinics as a nurse or doctor, depending on your qualifications. Additionally, Kenya's friendly people and their rich traditions create a welcoming and immersive environment for volunteers, making it a transformative and fulfilling experience.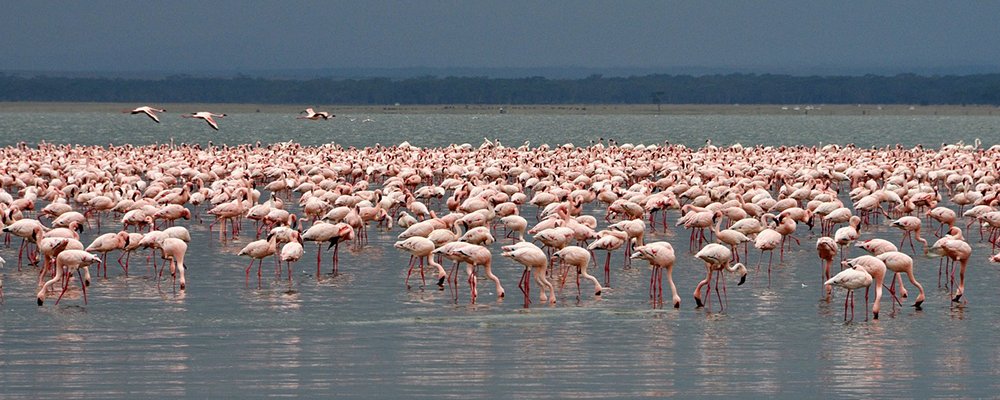 Visit the Lake Nakuru National Park
Lake Nakuru National Park is a bird lover's paradise, famous for its large flocks of flamingos that turn the lake's surface pink. The park is also home to a variety of wildlife, including rhinos, giraffes, and baboons, inhabiting the diverse ecosystem of acacia woodlands and grassy hills.
This is a vital spot for conservation efforts, particularly when it comes to rhinos. The park is home to both black and white rhinos and has implemented rigorous anti-poaching measures to protect these endangered species.
Lastly
Kenya offers top adventures and experiences that attract every type of traveler, from wildlife enthusiasts, and cultural explorers, to thrill seekers. What's more, the volunteering opportunities here provide a unique chance to make a positive impact on the world while simultaneously experiencing the beauty of this country. Whatever your reason for visiting might be, Kenya's diverse landscapes and rich traditions will leave you with unforgettable memories and a deep appreciation for this remarkable destination.
---
Nina is a lifestyle blogger, yoga aficionado and a travel enthusiast with a distinctive taste for home decor. She's passionate about learning new things and sharing meaningful ideas. In her free time, she loves to design clothes and furniture.
---