Often referred to as the soft option compared to travel in India, Sri Lanka is just as colorful, aromatic and excitingly explosive, what it doesn't have is the swarming hordes of humanity. Formerly known as Ceylon, this jewel sits in the Indian Ocean at the foot of India cloaked in rainforests, highlands, never ending plains and sweeping sandy beaches where fishermen can be found tinkering with their traditional catamaran fishing boats.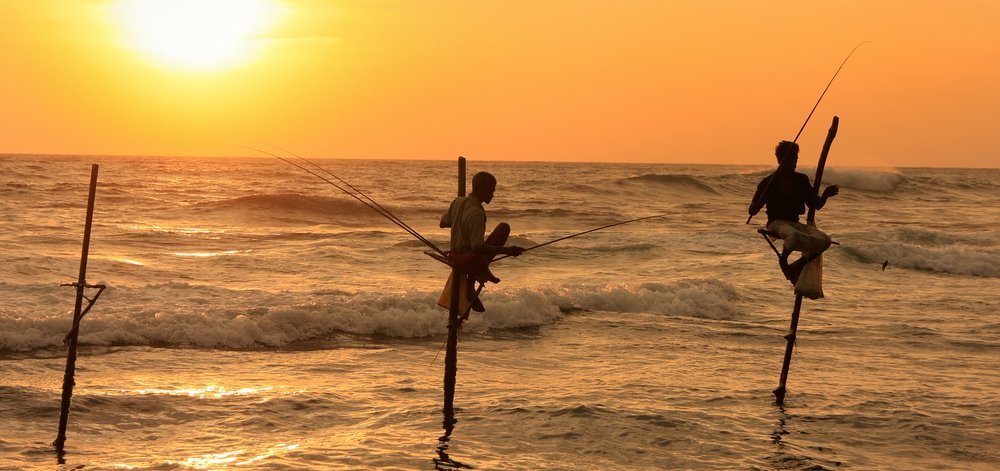 A country that many travellers overlook in their rush to get to somewhere else, as well as being marred by its bloody political history, Sri Lanka's culture, natural beauty and cuisine creates a myriad of tastes and sights. From car boot picnics at sunset on the wide expanse of beach at Negombo imbibing in the local arak brew (anise-flavored traditional Middle East alcohol that sets your mind on fire) to scoffing honey and coconut pancakes that will have your taste buds dancing in ecstasy, trekking forever up the 5th Century citadel Sigiriya whilst dodging ancient wasp nests lodged on the track, to sunrise 4-wheel drive races to the gates of Yala National Park; Sri Lanka will surprise you with its diversity.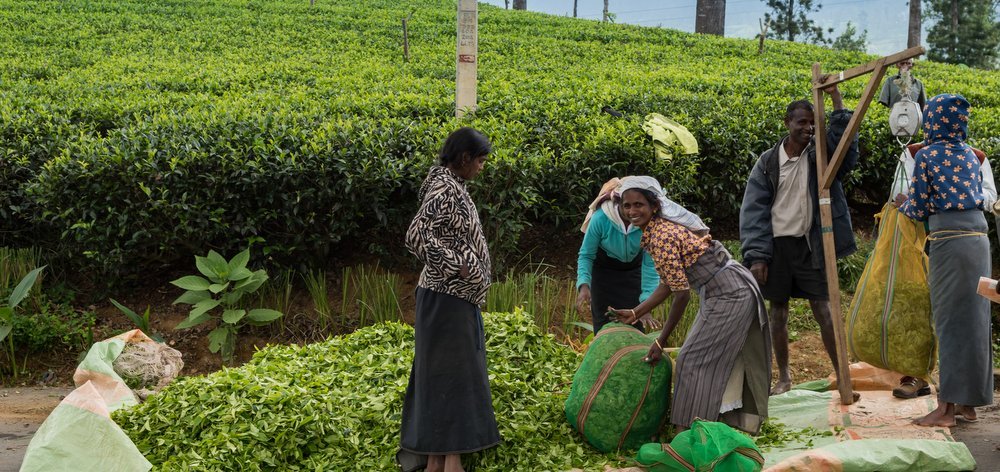 Home to a whopping 8 UNESCO World Heritage sites
You can have your fill of playing Indiana Jones exploring the ancient city of Polonnaruwa, the sacred capital city of Anuradhapura dating back 2,000 years and the Golden Temple of Dambulla.
You can climb Sigiriya rock, meander the narrow lanes of Galle with its whitewashed buildings and ancient fortifications, whilst the sacred city of Kandy's streets host the annual Festival of the Tooth with a gay parade of painted and adorned elephants that rivals the brilliance of any Mardi Gras throughout the world. The Sinharaja Forest Reserve (translated it means "Lion Kingdom") is a biodiversity hotspot saved from logging due to its remote location and inaccessibility that plays host to a veritable encyclopedia of endemic species, think flocks of birds such as the blue magpie and the red-faced malkoha (twitters will wet their pants in excitement), elephants, leopards and the purple-faced langur. You can trek around the Central Highlands comprising of the Horton Plains National Park and the Knuckles Conservation Forest where the bear monkey hides and skip up "Little Adam's Peak" if you are fit enough.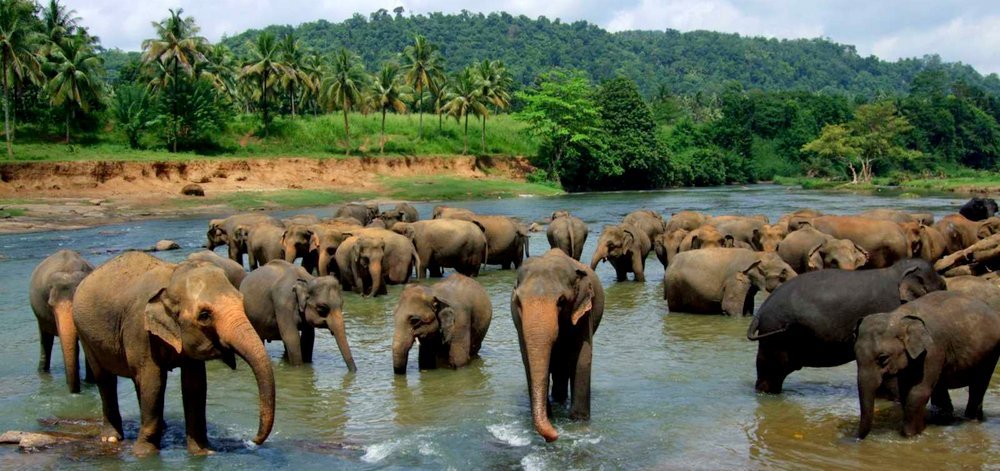 Elephants stroll on roadside curbs in their hunt for their favourite water holes, whilst surfers chase awesome waves at Mirissa or Weligama and those looking for a bit of rejuvenation head to the traditional Ayurvedic Villages for beautifying magic of the natural herb variety. Cows take advantage of their sacred status as they wander along beaches or roads, huge black crows become pseudo seagulls swooping on fish guts when fishermen clean their daily catch on the beach, whilst women spread out fish to dry in the sun. Sari clad women carrying colourful umbrellas stroll bustling streets and mongoose scurry across country roads. Children wear cricket whites as their school uniforms and wizened parchment faces of the locals display beetle nut juice stained teeth. Bobbing turtles play in aquamarine waters of sandy bays and you can gawk at amazing Hindu temples and white Buddha statues that dominate the lush tropical landscape.
The secrets of Sri Lanka
The secrets are only found if you choose to travel with a local tour guide, as large group tours will not take the time to explore the unexpected. The incredible Buduruwagala Temple (Buddhist Sangha of Buduruwagala) has sadly been left to the elements. The only other rock statue of this kind is found in Afghanistan. Off the beaten tourist track outside of Wellawaya, the massive 51-foot Buddha statue dominates the other 7 figures carved into a rock face. Ancient script dates the statues from the 6th Century to the late Anuradhapura period (between the 8th-10th Century) and displays the Mahayana Buddhist style belonging to the Pallawa- Sri Lankan art tradition.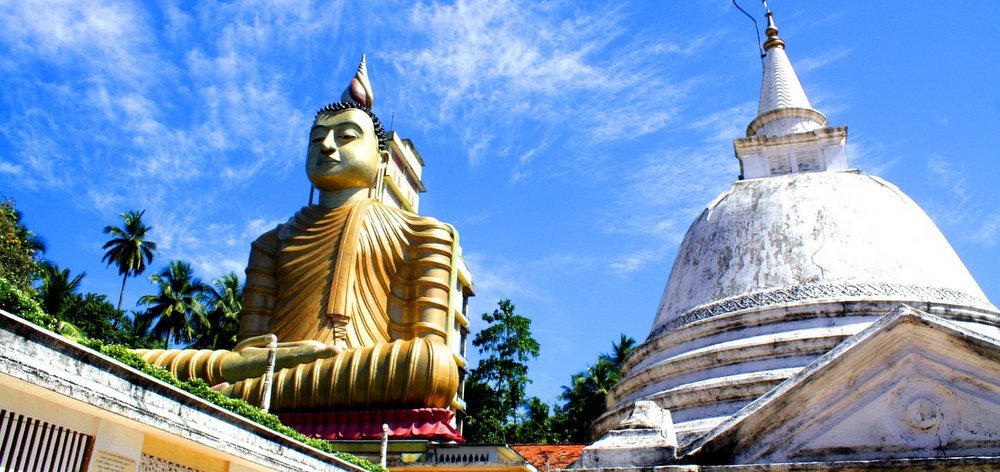 If you are lucky and brave enough to visit a temple during the Hindu Adippura festival, the taste of religious fever and mayhem will send your senses into overdrive.
From an outsider's perspective it is a cross between pagan celebration and voodoo worshipping with spaced-out sweating bodies gyrating, eyes rolled back in ecstasy or pain and a sense of the supernatural and spirits invading the air. Wild drums pound out a mystic and rhythmic beat, whilst a bell is relentlessly rung. Bodies jerk as if on strings being pulled by a puppet master. Burning coconuts are smashed on the ground and wicked flames from the central bonfire send sparks into the night. Similar to the Vegetarian Festival in Thailand, to witness this display is not for the feint hearted as the gods in the temple unsettle your senses merely witnessing the display.
The Dambana Vedda Village is for those into seeing the aborigines of Sri Lanka in all their former glory complete with elephant lookouts constructed from bamboo dotted around the vegetable gardens of the rustic village.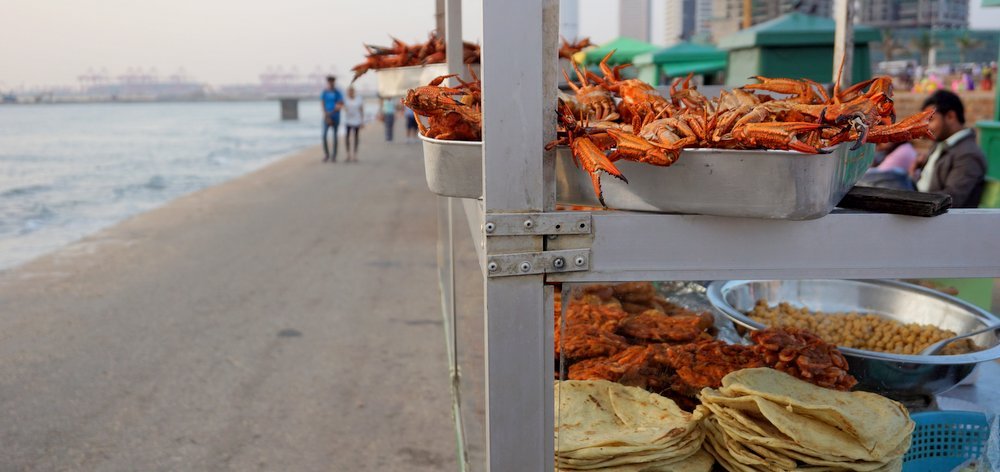 The early morning fish market of Negombo is an overwhelming sight of the creatures of the deep marooned on the market's concrete floors; sliced and diced with fish blood and guts everywhere, black crows caw in greedy hunger and craggy fishermen's faces break into broken-toothed grins. It's smelly and slippery with a constant industrious vibe of marine monsters being auctioned off for restaurant fare and locals vying for small seafood delights.
Sri Lanka's labor-intensive cuisine
The food in Sri Lanka is a patchwork quilt of every nationality that has ever landed on its shores from Malaysian to Indian, Portuguese to Dutch. The tropical climate bears amazing fresh vegetables, fruits and spices by the bucket load. It is impossible to keep count the little dishes that come with your rice and curry or to not dribble when gorging on string hoppers with dahl. It is an easy pleasure to savor curd and honey from roadside stalls or devour banana fritters or coconut pancakes drizzled with honey. Butcher shops are mud brick huts with an assortment of raw animal parts displayed hanging on hooks, organic vegetable farms thrive and the best chocolate brownie dripping with cinnamon ice cream you will ever have, is to be found at the Dairy King in Galle.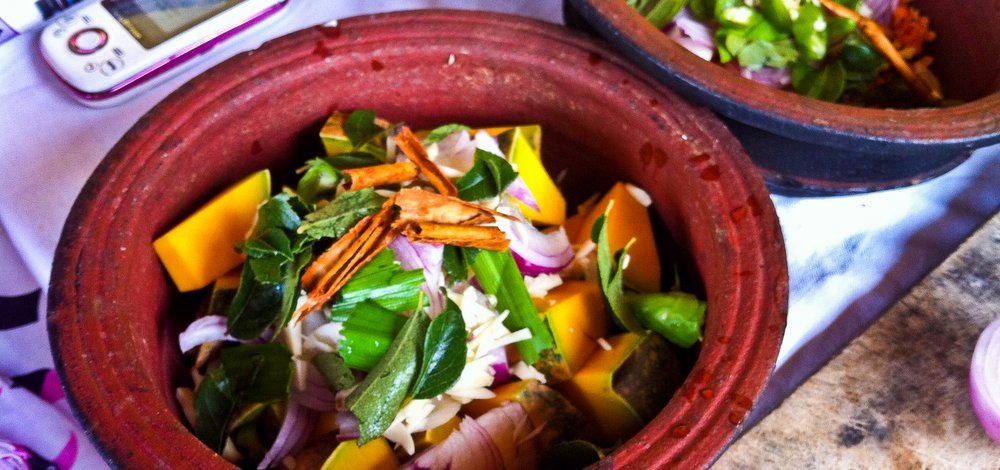 Curries range from vibrant green vegetables to yellow and deep brown meats and come in every form that you can think of. A Sinhalese greeting actually translates to "Have you eaten rice?" Dishes are dressed in freshly grated coconut, sambols are dynamically red and rich custards are infused with spices.
The best way to gorge on Sri Lanka is to hire your own personal driver, storyteller of myths and legends and provider of great accommodation with "Fawlty Tower" moments.
Recommended: Asitha Fernando, Private Tour Guide, contact +94 776 031 606
---
Gail Palethorpe, a self proclaimed Australian gypsy, is a freelance writer, photographer and eternal traveller. Check out her website Gail Palethorpe Photography and her Shutterstock profile.
---