Australia isn't just meat pies dribbling with tomato sauce, beer-swilling souls, massive outback cattle stations, and shiny contemporary cities to explore.
It's also home to the oldest continuous living culture in the world. Evidence has dated the Aboriginal presence in Australia to at least 40,000 and as long as 60,000 years ago. If you look at Aboriginal artworks, you will get lost in their storytelling of spirits creating their world of oneness with nature. Lilting, morphing and shifting shapes of earthy colors sway on canvases depicting hunting, tracking, and animals. Symbols are used to represent their history, as they had no written language.
Everything is connected and sacred, from the rivers to hills, and rocks to animals and plants, as Aboriginals have long lived in harmony with this ancient sun-baked earth named Australia. They believe their ancestors created everything during the beginning of time, known as Dreamtime. According to the myth and legends, Dreamtime is the beginning that never ended. It's the past, the present, and the future.
Imagine standing on ancient ochre-stained land – open and vast with a red hue – you feel like the only person alive. The stars saturate an inky sky at night, and the ancient spirits that mortals can't see anymore play in whispers around you. Aboriginal beliefs are firmly based in animism that gives everything in the world a spiritual essence.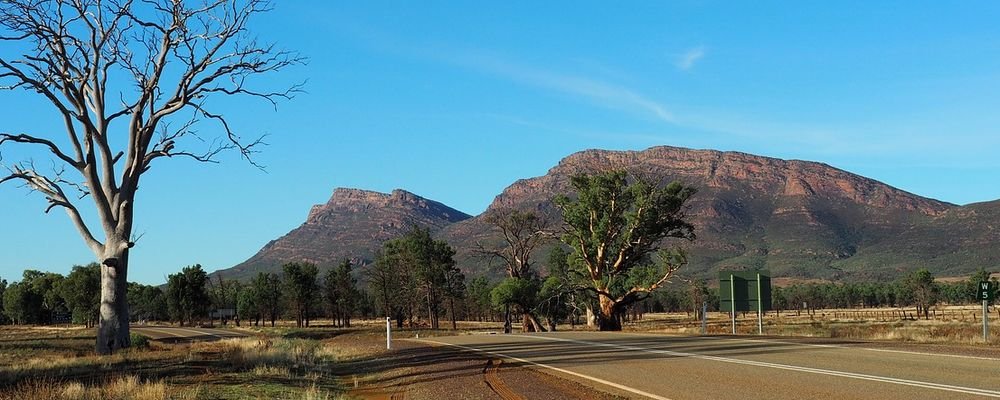 The sacred places of significant Indigenous legends create a myriad of experiences. The Rock (aka Uluru) is a mammoth sandstone site that sits near the boulders of Kata Tjuta (aka The Olgas) where Wanambi (the snake king) lived in the Uluru-Kata Tjuta National Park.
South Australia's Flinders Ranges is the site of Wilpena Pound. It's believed that two dreaming serpents ate so many people that they could not move and became the mountain range. The haunted Devil's Pool in the far north of Queensland, where it's believed a young runaway bride fell to her death, is the site of quite a few drownings of male tourists.
Isolated and achingly beautiful Arnhem Land in the Northern Territory is dotted with towering cliffs, rivers, rainforest, and woodlands. Hidden caves hide pictorial storybook tales of ancestors' dreams and lives. It's a natural escape into the wild where no one will find you.
To glean an understanding of the story of "Dreamtime," take the time to watch: The Secret of Dreaming: An Australian Aboriginal Myth of Creation
Bushtucker or bushfood conjures up images of wriggling, witchetty grubs, writhin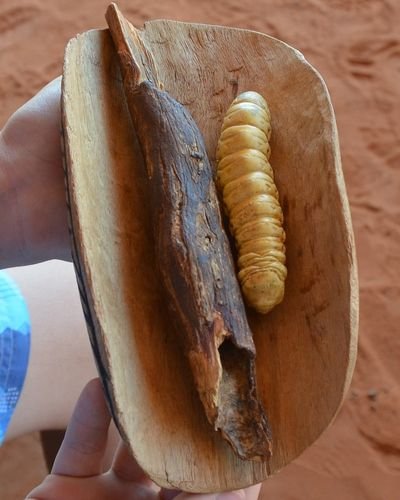 g worms caked in dirt, green ants, and possibly char-grilled cicadas or snake. You don't have to go to this extreme unless you are totally into immersing yourself into the Aboriginal culture, which you can do on many tours.
These dubious mouthfuls are rich in protein and support a healthy immune system. There's also incredible fish to be caught, mud crabs to be speared, and kangaroo, and crocodile for those into carnivorous delights. Grilled goanna (monitor lizard) may get your taste buds buzzing if it's on your hit list of must-try foods. From yams, sea celery, mushrooms, and water lilies to seeds and nuts, mother earth is a trove of amazing edible goodies.
Watch the iconic "Bush Tucker Man," Les Hiddins, for the inside running on how to dream up your perfect bush tucker menu.
Listen to the amazing Yothu Yindi on East Arnhem Land Live or crank up the volume on the soundtrack of "Spirit of Uluru."
If you happen to have a didgeridoo lurking around your home, take a lesson on How To Play Didgeridoo For Absolute Beginners.
Bookworms can immerse themselves in quintessential Australian tales such as "The Chant of Jimmie Blacksmith" by Thomas Keneally, "We of the Never Never" by Jeannie Gunn, and "The Shiralee" by Darcy Niland. Other stories that will have you turning pages include the iconic novel by Colleen McCullough, "The Thorn Birds" or "My Place" by Sally Morgan. The book and the film "Follow the Rabbit-Proof Fence" by Doris Pilkington, is based on a true story of the Stolen Generation that will bring tears to your eyes.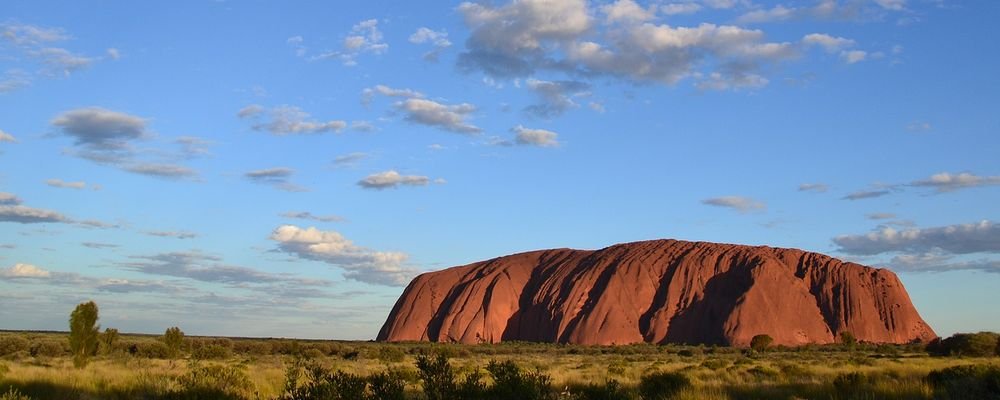 Movie buffs have numerous films to watch. The trilogy of movies starring Aboriginal actor David Gulpilil includes: "The Tracker", "Ten Canoes", and "Charlie's Country". All give an insight into the different facets of Indigenous culture. You should have the tissue box handy when you watch "Samson and Delilah" considered to be one of the most remarkable Australian movies ever made. Others to binge on are "The Chant of Jimmie Blacksmith", "Mabo" and the epic film "Australia" starring Nicole Kidman.
Wanderlusters who like to drool over exquisite accommodation options should check out the sumptuous beds on offer in the Australian outback:
The experience of glamping in the rugged bush with a decadent, rich Australian red wine in hand is waiting for you. Think rainforest, fishing and cultural tours, hunting and gathering with a guide, and swimming in pristine freshwater pools under a gushing waterfall.
Dreamtime in Australia is a spiritual journey into a colorful culture that has lasted for eons.
---
Gail Palethorpe, a self proclaimed Australian gypsy, is a freelance writer, photographer and eternal traveller. Check out her website Gail Palethorpe Photography and her Shutterstock profile.
---