An extraordinary vision that has been drawing tourists for years, Australia's dusty red heart is worth exploring. The fine rust-coloured earth will get up your nose, the constant buzz of flies will annoy the hell out of you, and the heat will have you leaking sweat despite liberal applications of deodorant. The startling landscape conjures up scenes from the movie "Total Recall", with Arnie Schwarzenegger tumbling around Mars' crimson landscape of imposing jagged gorges, mountain ranges worn down by time and endless desert views wherever you glance.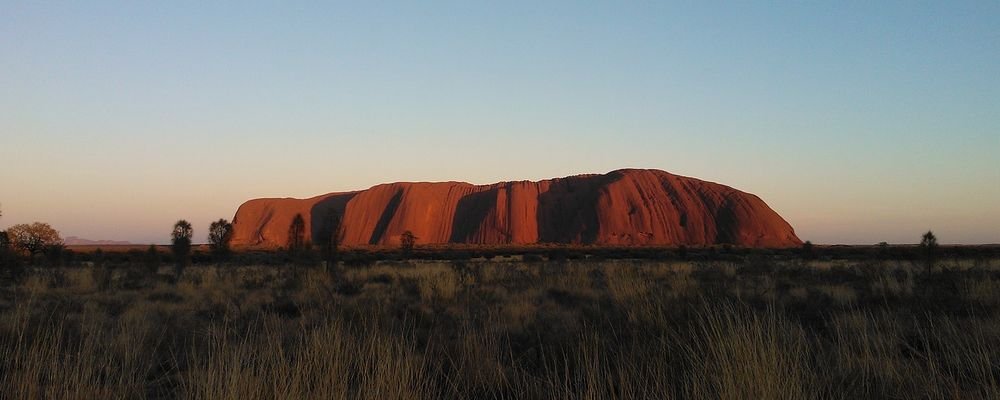 To wallow in the majesty of this extraordinary vision is to soak up the spiritual heart of Aboriginal culture, to be amazed and to stand in awe of the epicentre of this "sunburnt" country. One of the most massive monoliths in the world, Ayers Rock (aka Uluru) is an island mountain of sandstone sculpted by millions of years of harsh weather and erosion over 600 million years.
Named by one of the first European explorers, William Gosse, in 1873, Uluru has been revered by the Anangu people since time immemorial as a living place of sacred meaning. The Anangu people have the oldest continuous culture in the world. Literally miles from anywhere, Ayers Rock has been a sacred place of worship for its traditional owners over the last 10,000 years. It reaches up to the heavens; higher than the Eiffel Tower, the Great Pyramid and the Statue of Liberty.
Voted in the top ten spots in Australia for sunset viewing, Uluru's blood-red hue blazes when the sun hits certain angles, and the rock minerals reflect in the soil. At night the skies are devoid of any loom from city lights and become a star-filled galaxy of twinkling lights.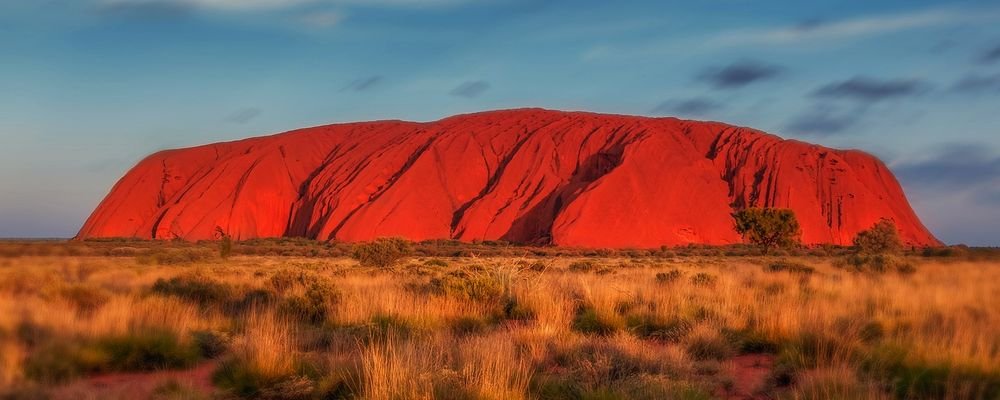 Photographs will never do this imposing "rock" justice. You need to stand at the crumbling rocky base that initially sat at the bottom of the sea and today towers 348 meters above the ground, with 2.5kms hidden below the Aussie red dirt, to fully appreciate the spectacle that artists attempt to recreate. It grandly sits west of the Simpson Desert, approximately 463kms by road southwest of Alice Springs. It will take you about 3.5 hours to meander around its 10km base, if you are so inclined.
A UNESCO World Heritage Area due to its cultural and natural value, Uluru majestically dominates the Uluru-Kata Tjuta National Park that spreads over 327,414 acres, which includes its famous sister rock formation, The Olgas. They are an impressionable vision of 36 ruddy coloured domes believed to have formed initially as one huge monolithic mound created at the same time as Ayers Rock. Rooted in the earth about 35kms to the west of Ayers Rock, some of the peaks of the Olgas soar 200 meters higher than Ayers Rock, with a total girth measuring 22kms.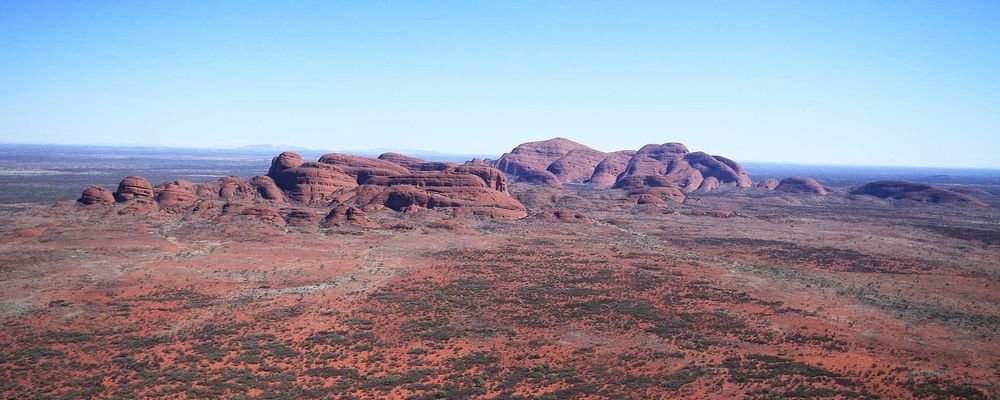 The intriguing Olgas are an oasis for incredible views, crevice-hopping and exploratory treks such as the Walpa Gorge or the Valley of the Winds walking tracks. You will still get hot and sticky, but there will be fewer crowds to destroy your communing-with-nature moments. If you are happy to merely gaze at an impressive sight, then you should perch yourself at the Kata Tjuta Dune viewpoint that is not far from the car park and soak the scenery in. To the local Aboriginals, the Olgas are known as "Kata Tjuta", and are where ceremonies at night are often held.
Everyone has their own unique experience when gazing at these giant earthly relics, from moments of serenity to pervasive senses of spirituality and a deep-rooted emotion of being connected with a primal force of ancestry. From sunrise to sunset, the iconic vision of Uluru and the Olgas will leave you with a sense of wonderment.
How to get to Ayers Rock/Uluru
If time is short:
The easiest way is to take a flight to Ayers Rock Airport from Melbourne, Sydney or Brisbane and make a weekend of it. If you are heading over to the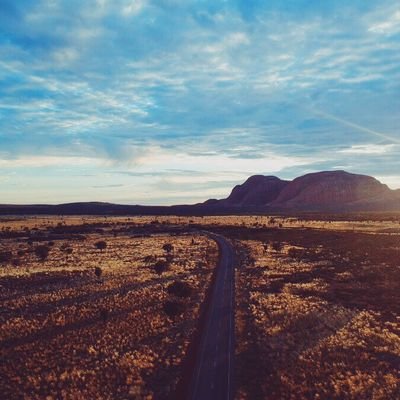 west coast, you could take a flight from Cairns to Perth via Ayers Rock. You don't even have to stay overnight as you can take a short helicopter ride from the airport over Ayers Rock and the Olgas that will captivate your imagination.
For the meandering souls with no time constraints:
It's a long drive from any starting point, but if you are coming from Alice Springs, you will have the opportunity to not just dodge the locals (aka red kangaroos, dingoes, snakes and roaming lizards) and laugh with the kookaburras, but you can also detour into places such as Stuarts Well, the Finke River and Mt Connor. You will have a real outback adventure and glean first hand just how big the country is.
NB: Some areas around The Olgas and Uluru are sacred sites and cannot be photographed. As of 2019, it's prohibited to climb "the rock".
---
Gail Palethorpe, a self proclaimed Australian gypsy, is a freelance writer, photographer and eternal traveller. Check out her website Gail Palethorpe Photography and her Shutterstock profile.
---