Indore has a lot to offer when it comes to street food. From chaats to main courses, the street is flooded with crowds and food till 1 am. Sarafa Bazaar is the main highlight of Indore when it comes to street food. Generally, people go at night to enjoy the delicious street food. Also, if you enjoy walking down the road while munching something, then Chappan Dukan is the best place to hit!
If you're a foodie and love exploring different chaats and food items, then there's no place better than Indore.
Here are some "must-try" street food items!
1. Khopra Patties
If you're a fan of Aloo Tikki, then you can't miss out on this! Aloo Tikki and Khopra patties are quite similar. The difference is that Aloo Tikkis are a perfect combination of green peas and potatoes. It's coated with breadcrumbs and then deep-fried, while Khopra patties are stuffed with grated coconut and are fried until they turn crispy. It's served hot with spicy green pudina chutney.
2. Moong Bhajiyas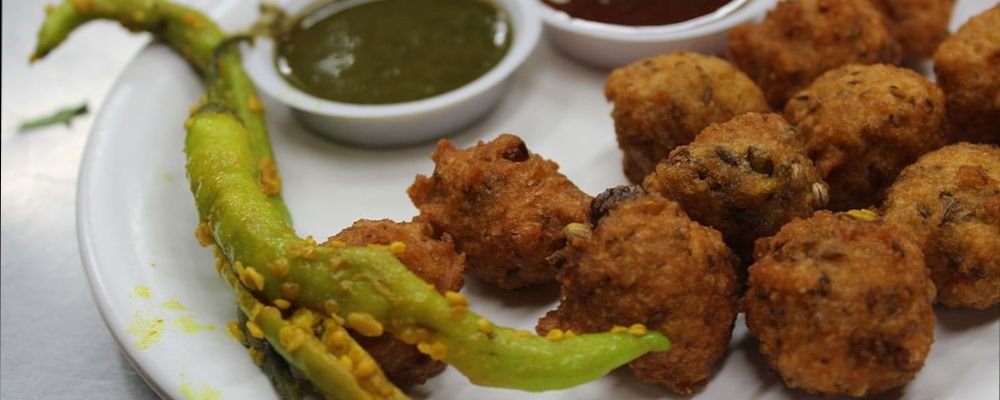 Moong Bhajiyas are generally enjoyed in the monsoon season. If you're planning to visit Indore during the monsoon, then you can't skip this! It's made of green gram, which has a crispy texture. You can serve it hot with chutney. Don't forget to accompany the Bhajias with a cup of Kadak Adrak Chai. If you're visiting the place, then make sure you check out Shri Ram Moong Bhajiye in Vijay Nagar. They serve the best Moong Bhajiyas.
3. Poha-Jalebi
Indorians can never imagine their Sundays without a plateful of Poha topped with Indori Sev with hot and crispy jalebis. Poha is generally served as a breakfast staple in the northern part of the country and Maharashtra. It's generally prepared in different ways based on the part of the country you're residing in. However, Indore has its own way of preparing Poha. It's tossed with peanuts, onions, and other spices. It's served along with jalebis to add the spicy and savoury flavour.
Furthermore, if you're a fan of kachori, then it's going to be the perfect combination of breakfast that you've ever had in life.
4. Sabudana Khichdi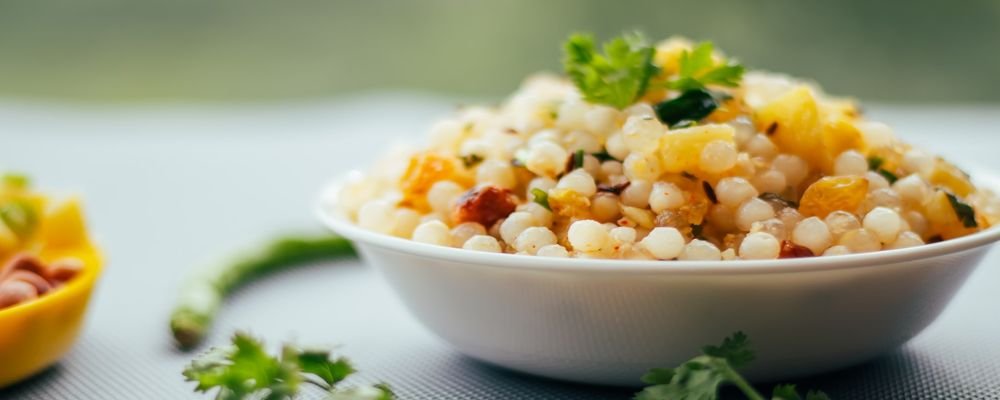 Sabudana, or sago, is generally served as a breakfast meal or snack in most parts of the country. It's a healthy alternative to spicy and fried snacks. If you're a fitness freak or a health nut, then it's a great alternative to go with. You must be thinking, how can it be healthy? It's prepared with less oil and is gluten-free. It's tossed with peanuts, coriander, and spices. You can have it along with curd too.
5. Garadu Chaat
Garadu chaat is loaded with masalas and is a renowned dish of Indore. Garadau is mostly preferred in winter and is the root of yam. You can cut it into the shape of a cube and toss it with masalas. You can serve it along with pudina chutney.
6. Shahi Shikanji
I bet you must have never come across this absolute delight! Indore has got this Shahi Shikanji, which is a perfect concoction of dry fruits and milk. Shahi Shikanji is not ordinary lemon water. In fact, it's a thick, rich, consistent drink that is generally preferred during summers. It's consumed to soothe the body and stay hydrated. The concoction of blended Kesar and Elaichi adds a rich look to this nutty milkshake. You can even top it up with some malai and drink it as a refreshment in the summer.
7. Daal Baati
In Indre, it's known as Daal Bafla. The dough is made of wheat, spices, curd, and is then shaped into balls and baked. It's served hot, with spicy daal and desi ghee. The more you add ghee to the daal and Bafla, the more melting and tempting it gets with each bite. It's a delicious dish. Once you have it, you're going to crave it forever! Also, it keeps your stomach full.
8. Dahi Vada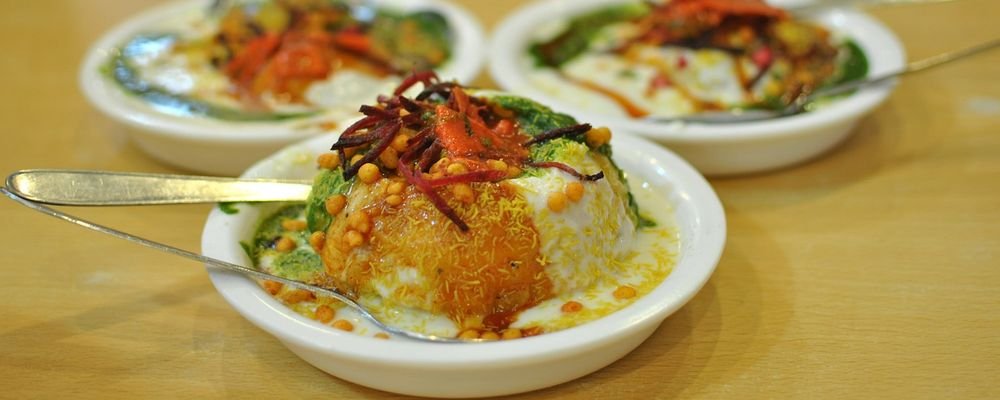 You just can't skip this relinquishing chaat. Vadas are made of daal and are deep-fried. It's topped with a mixture of spices and curd. To add a little spicy-tangy flavor, the Vadaas are drenched in tamarind and green chutney. When hot Vadaas are combined with cool curd, they take on a savoury flavor. You can try the Joshi Vada House! Thor Dahi Vada is scrumptious.
9. Indori Namkeen
Visitors often leave Indore with a bag stacked with Indore ki Namkeen. Indore is famous for namkeens such as Laung Sev, Falahari Mix, Khatta Meetha, and Heeng Peanuts. These namkeens can be served as savoury snacks or as a meal. You can also serve it with tea.
The Takeaway
The kind of street food that Indore offers can completely turn your mundane trip into a trip flooded with varied food items and delicacies. You wouldn't want to miss out on them! Try these popular street food items to explore the lip-smacking variety of street food!
---
Shristi Patni, is a content writer and owner of F and B Recipes. She enjoys snacking on Paleo Bars or sharing information on topics such as the best lip filler when not working. Formerly the Chief Content Officer at Raletta, she is currently working on her second cookbook.
---