An enclave of calm in the middle of Santiago's bustling Bellavista barrio, the Aubrey Hotel is the epitome of old-world charm and gracious hospitality. Built in 1927 as a home for the local Domingo Durán Morales family, the mansion was passionately restored over three years, opening its doors to the public in 2010.
Domingo Durán, politician and businessman, was a Santiago identity that had made his fortune building railway lines in remote areas of Chile. As Durán was a member of the National Congress, the Aubrey Hotel's dining room became the stage for Thursday political lunches for more than 30 years.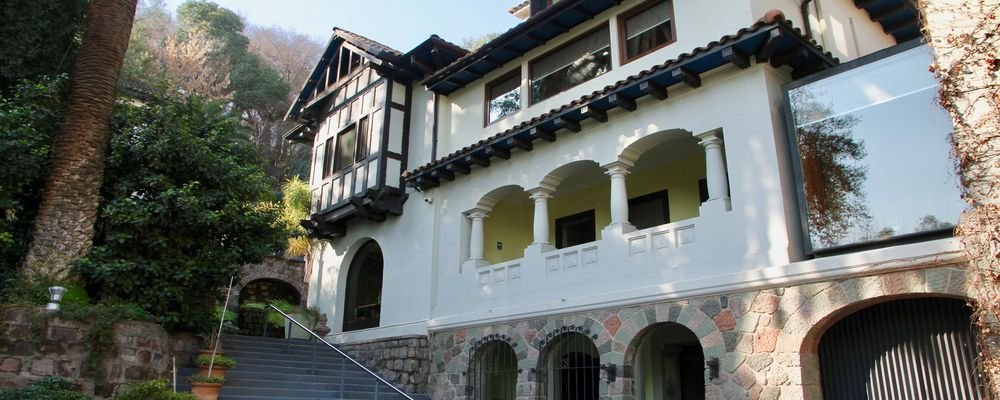 The Hotel
Snuggled into the face of the iconic Cerro San Cristóbal hill, with its funicular entrance only steps from the gates of the Aubrey, the location is simply perfect for a stay inSantiago, Chile. This beautiful old home has been lavished with attention, creating a 15-room haven of contemporary facilities and chic ambience.
The avant-garde barrio of Bellavista is cloaked in a rainbow of colours, from wall murals to ad-hoc graffiti, buildings housing art galleries, boutiques, funky cafes and upmarket restaurants. Everything you need is within walking distance, and for when you want to go further afield, the Baquedano Metro station is only 10 minutes away. The airport is only a 20 to 30 minute taxi ride.
Number of Nights Stayed
Two nights - Pavilion room
How was the Room?
The room was spacious and elegant with a luscious king-size bed that is so comfy you will never want to get out of it. Much larger than your average hotel room, decadent touches include a private enclosed outdoor courtyard area with seating.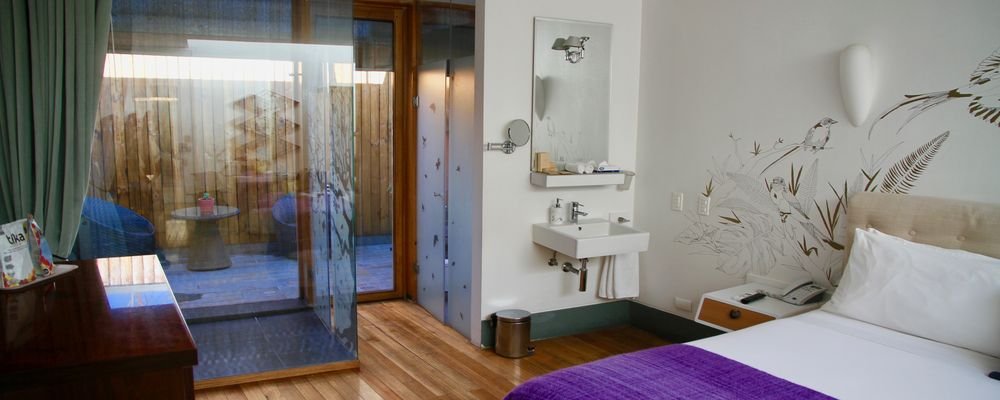 The rain shower area was separated from the bedroom with floor-to-ceiling glass; you can have your own peep show or pull the curtain over to bathe in privacy. Bright and airy, the design is intelligent and functional, with magical touches such as wistful wallpaper and the dynamic splash of vivid purple across the pristine white bed linen.
The Aubrey Hotel's guest rooms are all designed to be individually appealing and functional, with hard-wood flooring, huge LCD TV with cable access, central heating and air-conditioning, in-room safe for your goodies, a separate desk area and a mini bar. The list goes on, with everything a guest could wish for; large bottles of complimentary mineral water and delicious chocolates to melt in your mouth before bed. The windows actually open to let the fresh air in, which is the biggest bonus of all.
Other guest rooms are distinguished by having gorgeous Spanish balconies overlooking the barrio, private terraces, and a Venetian four-post queen bed. The San Cristobal Studio has its own open balcony with views over the tree-studded hill of San Cristobal.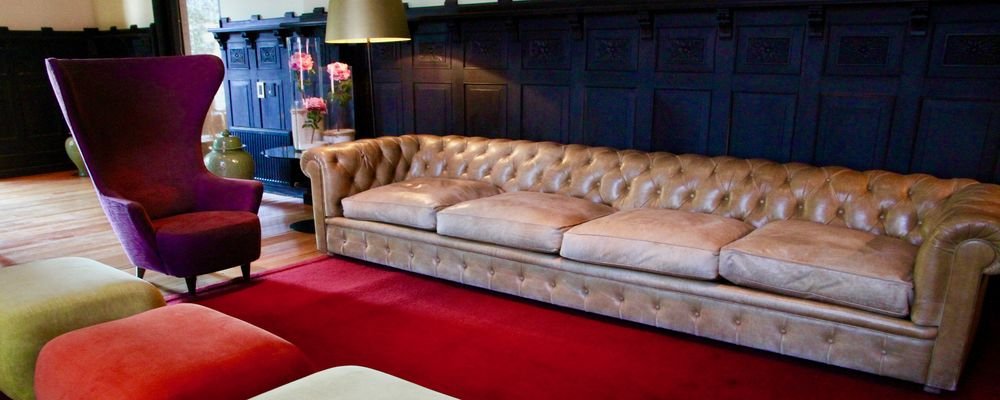 There are cozy loft rooms, and the Pavilion with a Jacuzzi or the San Cristobal studio the ultimate for romantics. Families don't need to sacrifice elegance and comfort, as the Art Deco Suite has enough room to accommodate mum and dad plus a couple of kids.
Hotel Restaurants, Bars & Facilities
Guest rates include a sumptuous buffet breakfast with your eggs cooked to order, which is always a winner for me. The coffee is amongst the best I had during my entire stay in Santiago, and freshly squeezed juice will always make me sigh in appreciation. Homemade breads and other delectable sweet and savoury goodies are all made on the premises, making the complimentary afternoon high tea a special treat.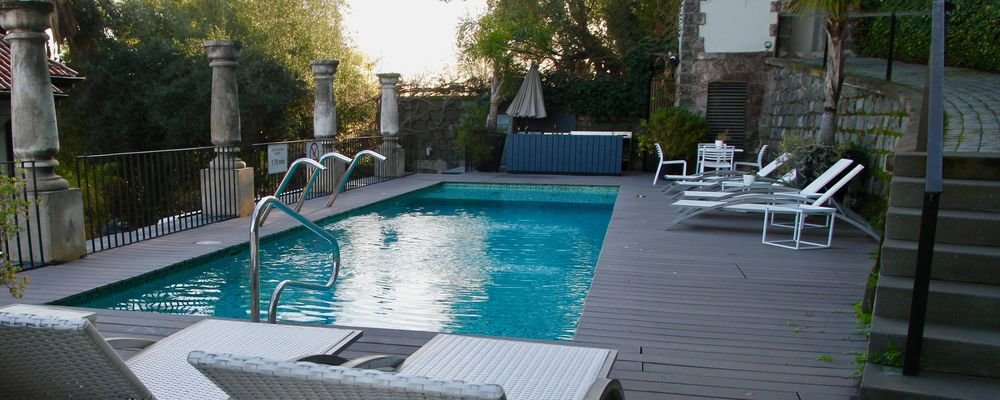 Unfortunately, I stayed during the winter months when it wasn't really conducive to making the most of the stunning Mission-style terraced patio with a heated swimming pool and sun terrace perched above arches of tinkling water. The outdoor areas have colourful plush furniture for enjoying that pre-dinner drink or morning coffee.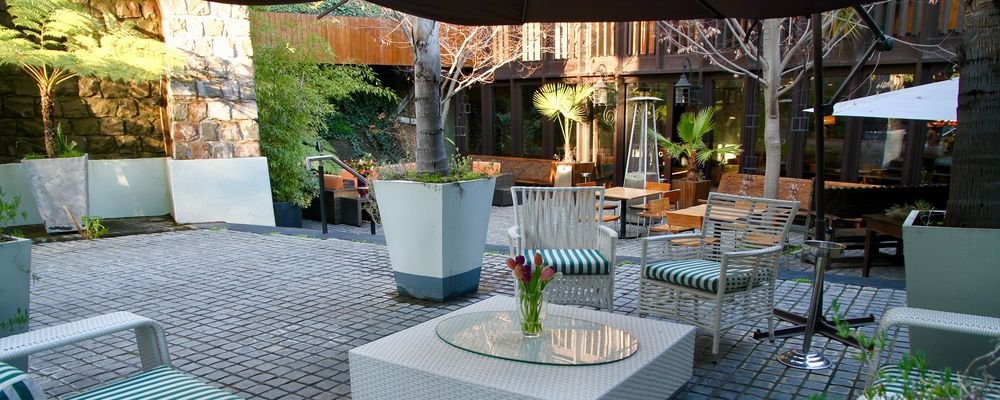 The eclectic Piano Lounge Bar is where you can sip your complimentary on-arrival pisco sour followed by a few cocktails. You can be as sinful as you like with its long list of exceptional local drops of wine.
The Aubrey Hotel excels in all its services, from the turn-around time for laundry to luggage storage if required. Staff members are more than happy to arrange car hire, transfers, private tours and even a decadent massage for any sore muscles.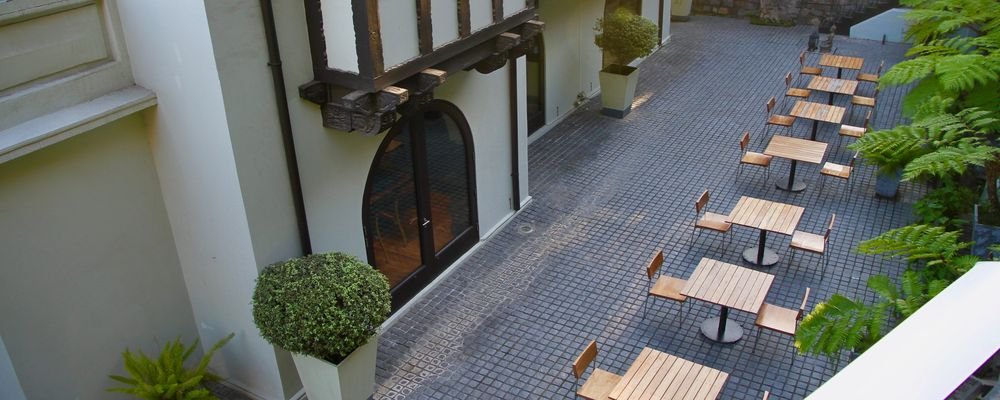 Reception and concierge services are available 24 hours, and a maid will buzz into your room twice a day to keep it fresh and tidy for you. There is free car parking for those that may have their own four-wheels, and the Wi-Fi is not only complimentary but super-fast as well.
Hotel Staff
All of the staff members were courteous, and nothing was too much bother. There is a large number of staff for the limited number of guests, so as you can imagine, you are really spoiled with attention. You receive a welcoming check-in, and checkout is the moment when you wish you could do it all again.
Conclusion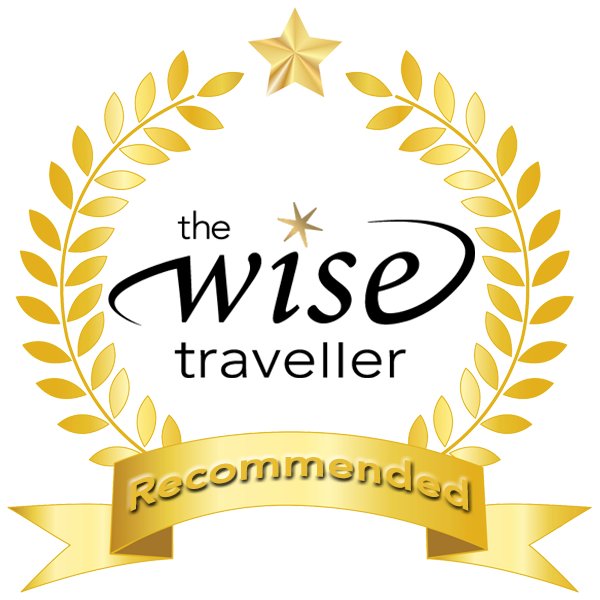 The Aubrey Hotel is an amazing hotel for all seasons; snug and cozy during the cold months and an oasis of summer sophistication during the hot months. The location, the classy decor where old charm meets contemporary nuances and its friendly and efficient staff make it an exceptional destination for a boutique hotel experience in Santiago.
Wise Traveller Approval Rating: 10/10
The Aubrey Hotel is simply fabulous.
Website: http://theaubrey.com/
---
Gail Palethorpe, a self proclaimed Australian gypsy, is a freelance writer, photographer and eternal traveller. Check out her website Gail Palethorpe Photography and her Shutterstock profile.
---