Croatia is a small Central European and Mediterranean country known for its natural beauty, amazing coast with more than 1000 islands, and rich historical and cultural heritage. But besides that, Croatia also has a truly delicious culinary tradition. In order to present you the main flavors, ingredients, and nuances, here are the top 12 Croatian dishes you simply must try and enjoy!
Lamb
Cooked, baked, or prepared under peka - lamb is a true specialty in Croatia and no festivity or gathering can go without tasting this soft and juicy meat. Cooking or baking lamb is actually quite a usual way of preparing this meat, but in Croatia, the most popular, traditional, and delicious recipe for lamb is under peka. Peka is a bell-shaped iron or ceramic vessel, coated with coal, and it covers the plate with lamb and potatoes in order to prepare them in the most delicious way. This dish is simply to die for!
Octopus Salad
One of the Croatian summer must-haves is an octopus salad. It beautifully combines octopus with potatoes, garlic, parsley, olive oil, and a few drops of lemon. The salad is an excellent and fresh appetizer that will bring your palate and taste buds the best flavors of the sea depths. Quite perfect for these hot summer days!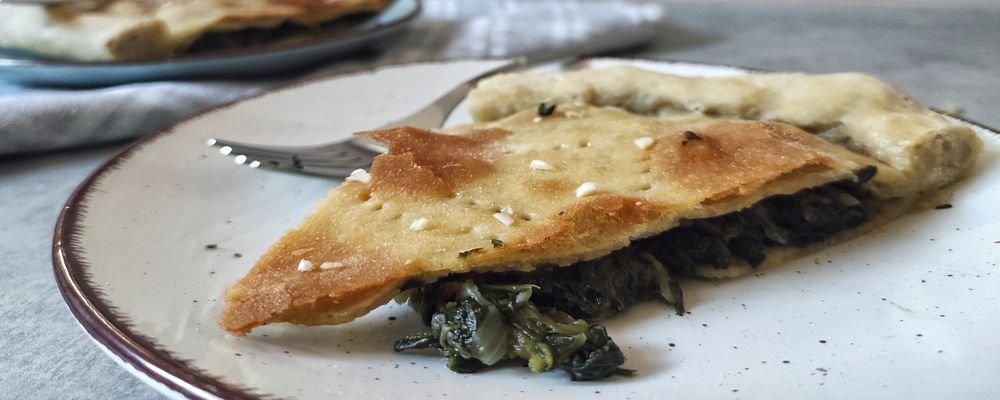 Soparnik
Soparnik is a Croatian autochthonous traditional dish with protected geographical indication. But besides its beautiful heritage, soparnik is quite a delicious dish. It presents a homemade dough filled with chard, onion, and parsley, and coated with olive oil and garlic. The dish perfectly combines all the ingredients into an interesting (and tasty!) palette of flavors and aromas.
Risotto
White or black risotto? Whichever you try, you'll be seduced within seconds. White risotto is a creamy dish that combines rice and seafood (usually prawns, shrimps, mussels, and others) into simply delicious ecstasy of flavors. Black risotto is made with cuttlefish which gives the rice that characteristic black coloring - due to that, black risotto is quite a delicacy and a must-try!
Frittata
If you're looking for a simple but delicious recipe, a frittata is a perfect dish for you! This Istrian traditional dish presents an amazing combination of eggs, asparagus, mushrooms, prosciutto, and olive oil. The ingredients create a beautiful harmony of nuances that will offer your palate a truly unique gastronomy experience.
Štrukli
Štrukli are traditional dish of Croatian region Zagorje. They can be baked or cooked, and filled with savory or sweet ingredients. Due to that, they can be an appetizer, main course, or dessert, depending on the filling. The most traditional recipes for štrukli contain fillings made of cheese, cabbage, turnip, pumpkin, buckwheat, poppy seeds, cherries, apples, and more. Štrukli can also be served on soup. And yes - every variation of this dish is simply amazing!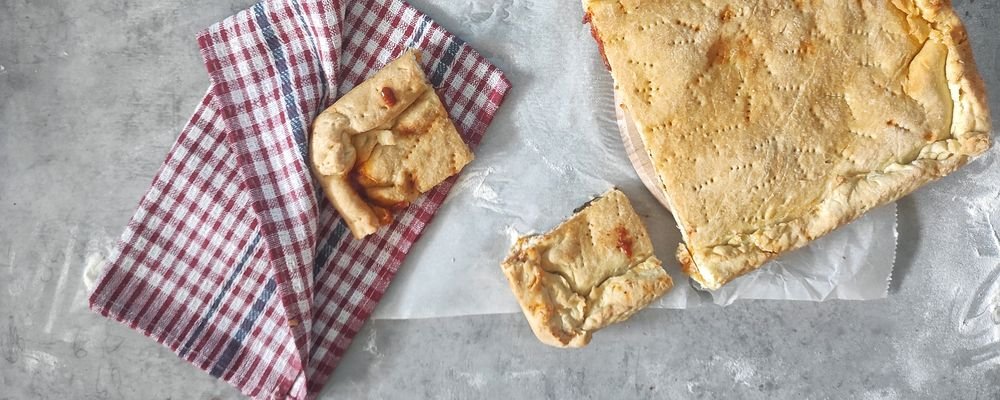 Komiža's Bread
For the most amazing mix of Mediterranean ingredients, flavors, and aromas, you must try Komiža's bread. This recipe presents a simple homemade bread filled with a delicious mixture made of tomato sauce, salted anchovies, oregano, olives, and olive oil. Quite a delicacy which awaits you as the trademark dish of the island of Vis!
Buzara
Buzara is one of the must-try, must-indulge summer dishes. Buzara presents a simple way of cooking shrimps, mussels, or some other type of seashells, in water and white wine, with a touch of garlic, olive oil, and parsley. The dish is perfect in combination with homemade bread (which simply needs to be dipped in the cooking sauce) and red wine.
Brač's Vitalac
This traditional dish of the island of Brač is a true delicacy. It is made with goat or lamb innards - the heart, lungs, liver, and spleen are placed on skewers, salted, and wrapped in lamb's sheath, and then in lamb's intestines. Brač's vitalac is an amazing dish and perfect in the combination with spring onions and bread.
Međimurska Gibanica
Okay, this dessert you'll either love or hate! Međimurska gibanica is a unique dessert made with 4 different layers - ground walnuts, poppy seeds, cow cheese, and apples. Quite incompatible ingredients, I know, but trust me - they work amazing together and they will surely be something new, different, and - delicious!
Skradin Cake
This cake offers a beautiful rhapsody of flavors and aromas. It is made with walnuts, almonds, cinnamon, lemon, orange, honey, prosecco, rose brandy, and rum. And it is covered in chocolate. The cake combines intense and strong flavors which will seduce you as soon as the first piece of it touches your palate.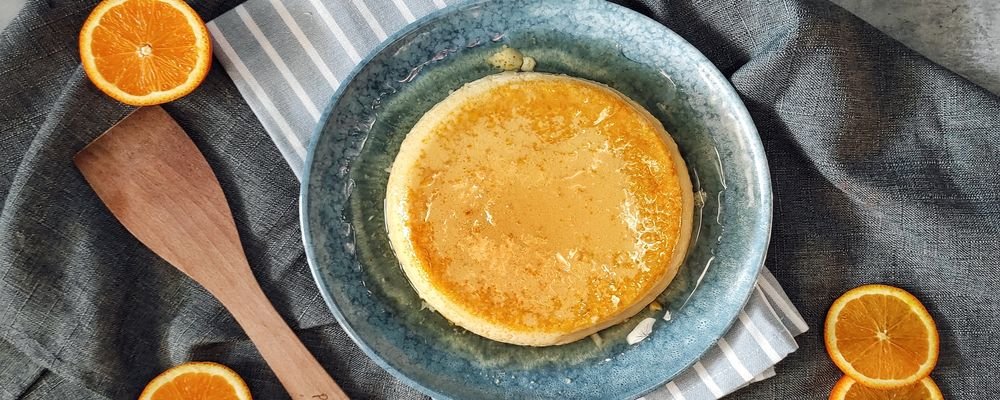 Rožata
Simple, yet delicious, glamorous, and elegant - those are the best words to describe rožata. Rožata is a traditional pudding with caramel dressing, and it is a trademark dish of the region Dalmatia. This dessert is served cold and thanks to its perfect harmony of vanilla flavoring, rose brandy, orange peel, and sugary caramel, it is perfect for these hot summer months!
These 12 dishes are just a few traditional Croatian recipes that are truly must-try, must-enjoy, and must-indulge. They have an amazing combination of ingredients, flavors, and aromas, and due to that, they will seduce with their interesting, and above all, delicious nuances.
Now, when it comes to the rest of the Croatian gastronomy scene - explore and wander through amazing culinary heritage and make sure to be brave in order to truly meet new, different, and interesting flavors.
---
Ana Cerovski is an experienced writer for restaurants and wineries at KitchenToast. She loves to photograph and travel, especially to Korčula which is her second home and the best inspiration for new articles, recipes, and flavors.
---