From the humble local fresh food market that can be found in most villages on at least one day of the week to the gigantic city food markets under cavernous roofs that are quite often steeped in tradition and history, Europe is the land where you really never have to set foot into a supermarket with overloaded shelves of pre-packaged goods. Half the time you can't understand the label anyway. Even if you don't plan on cooking yourself, local markets are great to fossick around for picnic fare gathering, whether it is beach, bush or bed picnics in your hotel room.
Colourful and vibrant markets with bustling bodies, hawkers and makeshift stalls give the traveller the opportunity to take a peek inside the traditional regional cuisine of where you may happen to be. From farmhouse cheese to a rainbow selection of plump and ripe fruit in historical French villages, throw in fish that are still flapping in seafront markets of Greece, live poultry scratching in cages (you can't get any fresher than plucking your own) in Portugal to hams and sausages in Spain, your olfactory receptors will go into overload. Each season brings its own delights such as cherries and asparagus in spring, pears in autumn plus nuts and root veggies in winter. The best is always on offer first thing in the mornings, so get up early and follow in the footsteps of the local chefs.
Hawkers proudly strut beside their wooden stalls, folding tables or customized vans whilst smiling, chatting to neighbouring souls and joking with the people passing by. Most of the fresh markets have somewhere to eat that is pseudo cafe style and it is the one place that you know, the food you are being dished up, is definitely fresh. There may not be any pretentious bullshit dished up with your meal and you may have to wait until someone vacates a plastic chair, but it will be worth the stomach rumbling wait. Don't let your lack of linguistic skills stop you from ordering or buying, hand language and a lot of head nodding can do the trick.
Head for the culinary magic of some of the markets below and get a slice of foodie heaven:
Denmark: Torvehallerne, Copenhagen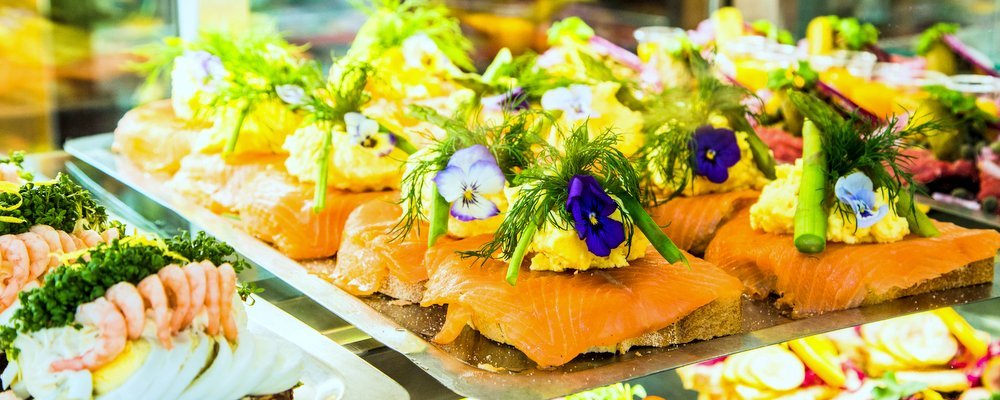 Perhaps the most famous market in Copenhagen, Torvehallerne will set your taste buds tingling as you stroll amongst its food halls, which put international flavours on your plate as well as local treats. Take time to smell the flowers, check out the organic meats at the Ecological Butcher or head to the Turkish Butcher where your meat comes already spiced. Fresh spices will tickle your nose hairs and cheese mongers will send your cholesterol skyrocketing on sight. From wine to chocolates, organic bread to home made ice cream, Torvehallerne will leave you salivating.
Spain: Mercat de La Boqueria, Barcelona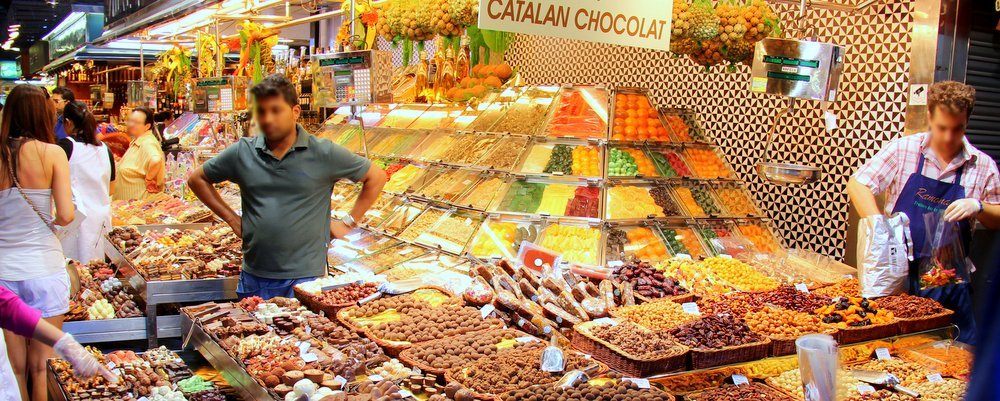 Probably the most famous historical food market in Barcelona, Mercat de La Boqueria, dates back to the Middle Ages. Sitting in a fascinating building stuffed with colourful stalls, La Boqueria is where the professional chefs can be found in the wee hours of the morning picking out the foodstuffs for their specials of the day. Believed to have been a pig market in the 13th Century, it is now one of the best outdoor markets in the world. When you have grown weary of trudging along La Rambla, head into La Boqueria to grab some lunch from one of the many tiny gourmet restaurants showcasing Mediterranean specialities.
Portugal: Mercado da Ribeira, Lisbon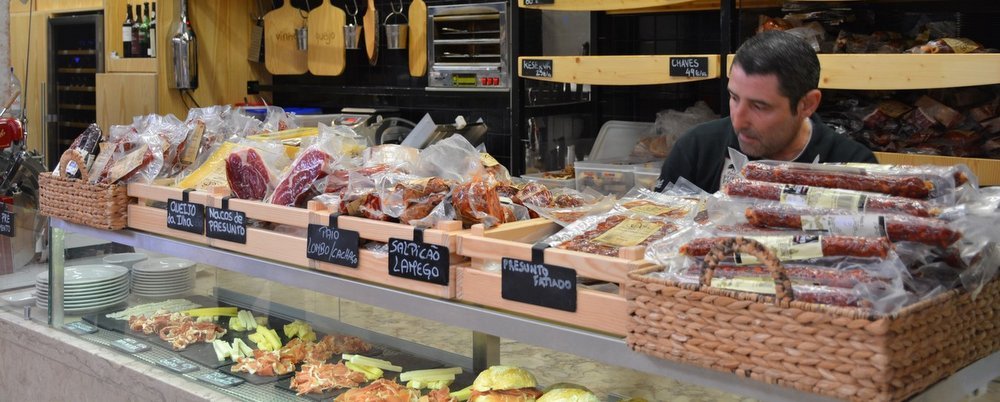 When you have had your fill of handmade natas (custard tarts) at Pastéis de Belém (circa 1837 traditional recipe), head to the Mercado da Ribeira sitting in a neoclassical building dating from 1882. Yes, the traditional nata recipe used at Pastéis de Belém pre-dates the building. You will find yourself in a gastronomic haven of sights, smells and colours. This is where fishermen once moored their boats on the outside docks to sell directly to the locals and it is now a revamped enclave with a chic upstairs cafe. The mornings are a stand-up comedy routine befitting the friendly and food loving Portuguese. A bit more on the slick and sleek lines today, the market still provides everything you could possibly want to put in your mouth.
Italy: Ballarò street market, Palermo, Sicily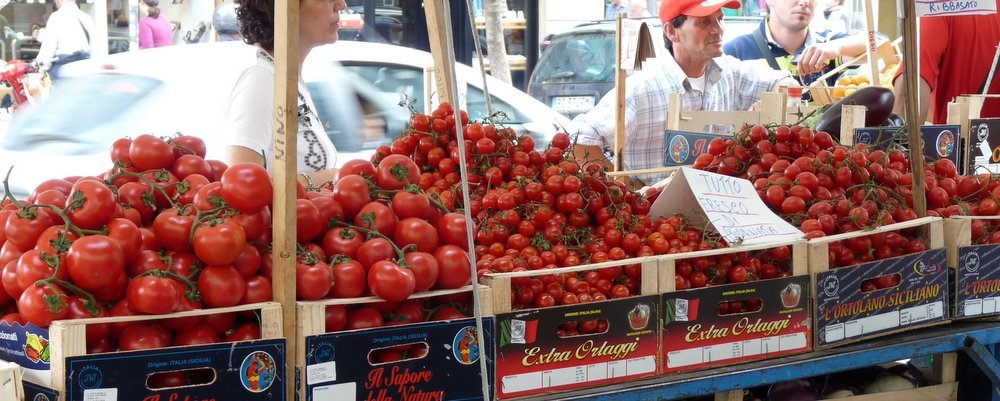 Combining 2 of Italy's greats, fashion and food, Ballarò is primarily a street food market that snakes for several city blocks of alleys and laneways. This is where you can totally immerse yourself in Sicilian culture and where a smile at a hawker will often reward you with "un assaggio" (a taste). A never ending and intriguing mix of smells, street life and noises such as the incessant throng of sellers bellowing out to customers. Believed to be the oldest food market in Palermo (think from the 10th Century), it is the cheapest place for fresh produce, meat, olives, cheeses and fish. Make sure you savour some chickpea fritters, dribble the juice of a blood orange down your chin and gawk at the garlic ropes hanging everywhere.
France: Revel street market, Southern France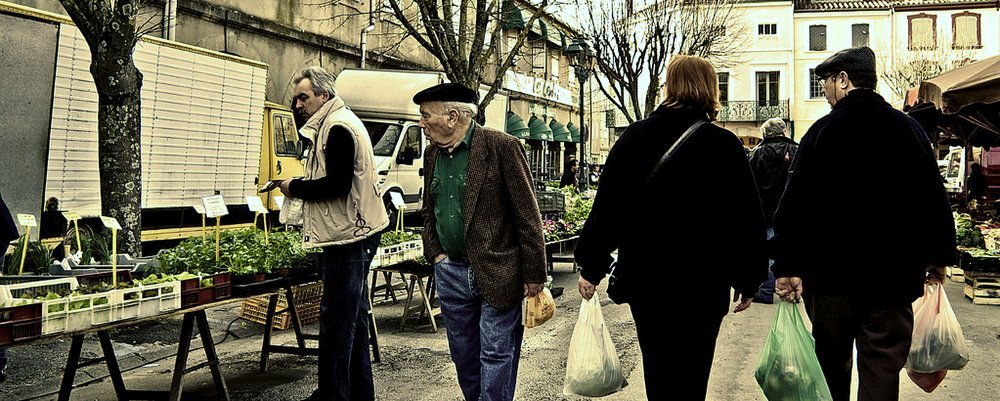 One of the most picturesque local markets held in an astounding medieval market hall and surrounding square, Revel is actually a stop on the pilgrim route from Arles to Saint Jacques de Compostelle in Spain. It has been home to the bustling Saturday market for more than 600 years. A 14th Century fortified village, the central square of arcaded buildings is where you can stop, sit and sip espresso, whilst watching the intriguing passing parade of locals and tourists alike. It is a cacophony of sounds and sights that will awaken your senses to the timeless tradition of hawkers selling their home-grown produce whether it be vivid red tomatoes, luscious greens, local hams and drool worthy French cheeses and foie gras. Make sure you take the time to climb the steps of the market hall to stand on its roof where red-tiled historical dwellings contrast with the surrounding countryside.
---
Gail Palethorpe, a self proclaimed Australian gypsy, is a freelance writer, photographer and eternal traveller. Check out her website Gail Palethorpe Photography and her Shutterstock profile.
---