A trip to Nepal, the land of the Himalayas, is on the bucket lists of many travellers around the world. A trip to Nepal will enlighten you about its traditions, history, and culture through visits to historical and natural World Heritage sites. You will find centuries-old temples and shrines and discover colourful festivals celebrated here.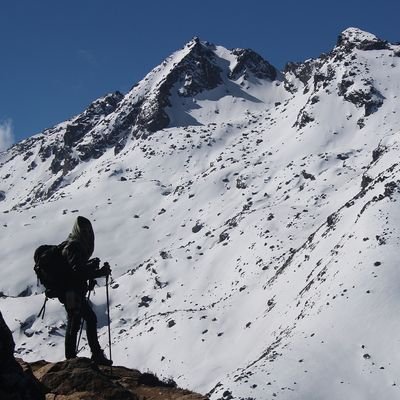 There are many reasons that tourists across find Nepal so fascinating. These reasons include adrenaline-filled activities like mountaineering, kayaking and paragliding, walks among medieval temples and hidden palaces, as well as trekking, hiking, camping and yoga retreats. One of the most famous treks in Nepal is Annapurna Base Camp Trekking. The scenic beauty of Nepal is jawdropping, perfect for Instagram-ready photos and selfies, providing a perfect blend of adventure, peace and spirituality.
Some of the most famous places to explore the beauty of Nepal are:
Pokhara
The beautiful city of Pokhara is situated on the shores of Lake Phewa. It's famously known for its views of the snow-dusted Annapurna Himalayan range, and a picture of this place cannot do it full justice. It's a popular destination for trekkers as it's a starting point for many treks in the Annapurna Range. Pokhara is known as the gateway to the Annapurna circuit, and it offers wonderful opportunities for paragliding.
Pokhara, the second-largest city in Nepal, after Kathmandu, is popular with tourists. Phewa Lake is a boating paradise and a great spot to take scenic photos. It also has beautiful shops, dreamy cafés, restaurants and pubs.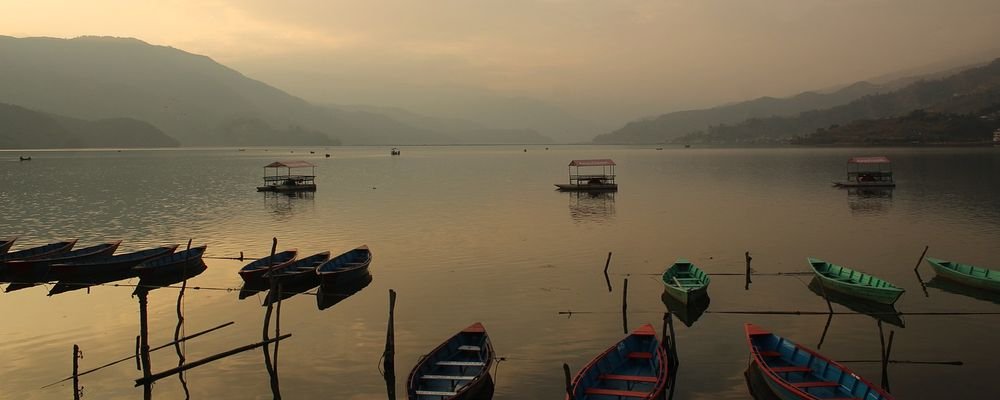 Kathmandu

Kathmandu is the capital of Nepal and also the largest city in the country. The decaying buildings in the city are in stark contrast to the lively atmosphere on the streets. The scent of incense wafts from stores as people go about their daily lives against a backdrop of temples and carved statues.
Kathmandu has been one of three rival royal cities for hundreds of years, along with Bhaktapur and Patan. The highlight of Kathmandu is Durbar Square, the largest of the palace squares in the three cities and a UNESCO World Heritage Site.
PashupatinathTemple

Kathmandu's Pashupatinath Temple is one of the oldest, most renowned and sacred temples in Nepal. The River Bagmati flows close to this temple, which is dedicated to the deity of Nepal, Lord Pashupatinath, also known as Lord Shiva. This temple is a popular tourist destination and also draws regular visits from Hindu followers who come here to seek the blessings of the divine deity.
It's one of the most recommended places to visit in Nepal and is also a UNESCO World Heritage Site. This temple is flooded with followers during Maha Shivratri.
Nagarkot

Nagarkot is a scenic destination located east of Kathmandu. It rises about two thousand meters above sea level and is the second highest peak in Kathmandu. The best time to visit is between October and March when the skies are clear.
There are plenty of resorts in Nagarkot that offer full board and accommodation. Situated below the peak, many tourists opt to stay here and trek to the top of the hill to watch the sunrise. It's the best time to view the mountains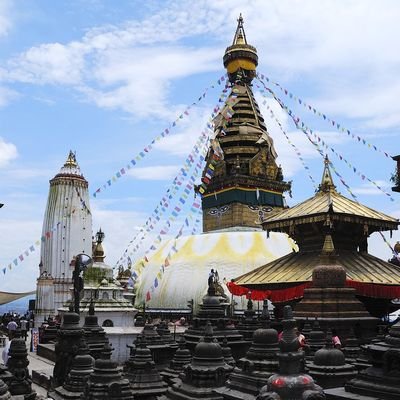 , as the skies are clear. It offers magnificent view of the breathtaking Himalayan peaks of Nepal, including Mount Everest. There are options for activities like hiking, rock climbing, bird watching, pony riding, mountain biking and paragliding for nature and adventure lovers.
Boudanath
Boudanath is located seven km northeast of Kathmandu and is an important pilgrimage center and one of the most popular tourist spots to visit in Nepal. A well-known spiritual place for meditation, its magnificent stupa is the highlight of this temple. It's the largest spherical stupa in Nepal and is also popularly known as the Khasa Chaitya. In 1979, this temple also became a UNESCO World Heritage Site.
Plan your next trip to Nepal to experience the beauty, culture, traditions and hospitality of this amazing land.
---
Manmohan Singh is a passionate yogi, yoga teacher and traveller in India. He organizes 200-hour yoga teacher training in Rishikesh and also conducts yoga teacher training in different cities in India. He loves writing and reading books related to yoga, health, nature, the Himalayas and trekking in India.
---