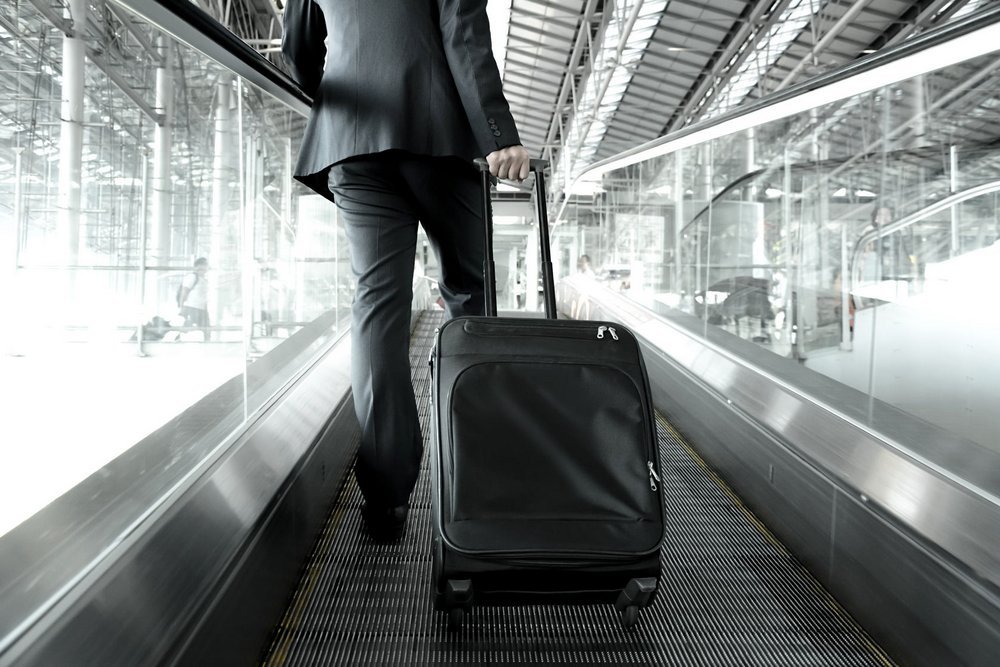 Most people who go on a business trip go around three to four days. Nevertheless, what happens when your trip is much longer than that? It requires more strategy, and far more planning. You want to be as effective as possible. I believe that my tips are going to help you manage this otherwise tricky travel situation.
1. Carry-On Or Not To Carry-On?
If you are going several places during your trip, you might want to use a carry-on bag. For most trips, I go the carry-on route. If I am going somewhere for an extended time, there is nothing wrong with checking your bag. You need to look professional, and you will be in one place the whole time. That does not mean that you should bring everything that you want, but it means that you have some leeway that you would not otherwise have.
2. The Right Clothing Options
If you make sure that your clothing pieces can be worn together, you offer yourself almost limitless outfit possibilities. You will not feel (and appear) as though you are wearing the same thing every day, even though you are wearing individual items more than once. You can also spruce up your outfit by bringing a few different accessories.
3. A Neutral Colour
If you have your basics in a neutral colour, it is going to mean that you are able to keep your outfit fresh. Black would be my preferred choice, because it does not show as much as some of the other options. What if you happen to spill a few drops of coffee or something one morning? It would not show that much on black. As previously mentioned, just make sure that most of your clothes can fit together.
4. Packing Your Toiletries
If you have an extended stay and you are traveling to multiple cities, it can become a little tricky. If you are going to several destinations, you might want to use carry-on, but you do know that a small bottle of shampoo is not going to last you very long. You can either replace your smaller bottles when you run out, or stock up on travel-sized bottles to take them with you. If you are only traveling to a single location, it might be better to buy the toiletries when you get to your destination or you might be better off checking your bag and taking full size bottles with you instead.
5. Bring Clothes That Wear Well
If you are going to be wearing the same clothing items for a prolonged period of time, durability and quality are even more important than they would otherwise be. The washing is what wears most clothes out, not the actual wearing of your clothes. This is why it is a good idea to try and make sure that you wear your clothes more than once before you wash them; take work clothes off as soon as you are done with them, make sure that you store your clothes with a bit more space, etc.
6. Laundry/Dry Cleaning Options
You want to make sure that you know what your company is going to cover before you ever use laundry options. You might be able to use your hotel's laundry facilities, but you might also want to see what dry cleaners are nearby. These might be cheaper, will save you time, and can wash and fold.
There is one final note that I want to make sure that I leave you with. If you plan to bring a great deal of stuff, make sure that your company is going to pay for an oversized bag or additional luggage. You do not want to make the mistake of spending a great deal of money on luggage that you are not being reimbursed for. Secondly, you want to make sure that you do not go over the weight allowance if you are carrying on your luggage.
---
Bradley McGowan is a US based freelance writer, extensive traveller and a regular contributor to The Wise Traveller.
---