Street art festivals give you the chance to meander vibrant walkways licking a melting ice cream or slurping on a drink, unlike the hallowed halls of art galleries when near-silence and definitely a no-food/no-drink policy is the demanded behavior. Heaven forbid that you should let out whoops of delight at the sight of a fantastic mural or if you want to run your hands over a painting to marvel at the texture used by the artist. Street art is for everyone: whether you have a mellow or an easily excitable nature, are 5 or 75. It's actually a great way to introduce your kids to the world of art without having to hush their boisterous enthusiasm or deny them a hot dog.
The modern street art movement is being embraced worldwide, from New York to Paris, Berlin, Los Angeles, and plenty more. The world's cities are becoming colorful open-air galleries of creativity revamping industrial neighborhoods, surprising locals in little alleys, or startling visions on massive city buildings. A blank brick wall is now crying out to be smothered in a picture of pure delight or a social/political statement of the time it's painted. The urban landscape has been transformed into walls of fun, hope, or protest. In 2020, hundreds of powerful portraits of George Floyd, who died at the hands of police in Minneapolis, sprung up on walls around the world to protest police brutality and racism. Street art is a powerful tool for the masses.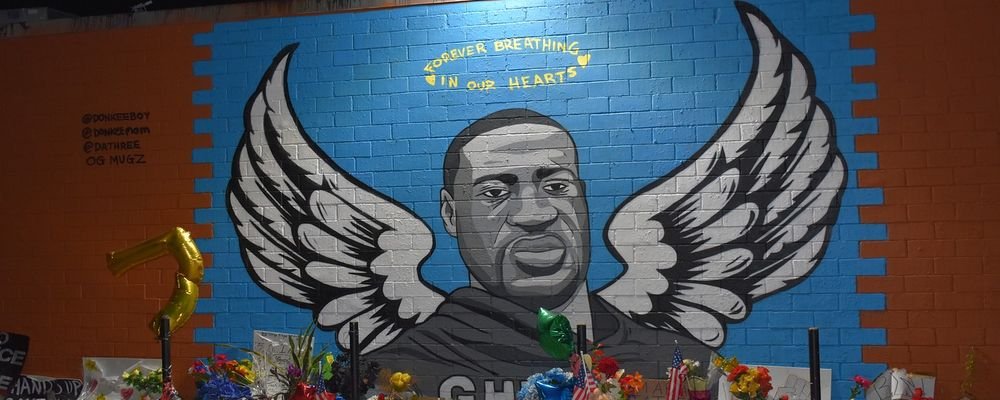 Accessible to everyone, street art festivals put cities on the art-loving tourist radar. As a result, a new breed of artist is now celebrated. Banksy leaves his anonymous mark of stenciled images on a worldwide stage. Roa, with his lively black and white animals and birds native to the country he is in at the time, and women in a mystical world are the creation of Natalia Rak.
Below are a few street art festivals worth putting on your travel hit list:
1. HK walls – Hong Kong
A week-long festival it's held in March each year. HK Walls gives you the chance to take a peek at the talent of Peeta's abstract visions, Insa's powerful graphic patterns, and Cinta Vidal's inverted environments. You can grab some fish balls from a hawker to gobble while you walk. If you can't be there during the festival timeframe, head to the creative streets of Sheung Wan or the enclave of Poho whenever you happen to be in Hong Kong.
2. MURAL Festival – Montréal, Canada
Nearly 2 weeks of fun and creative mayhem happens at the MURAL Festival during August each year. The streets around Saint-Laurent Boulevard are literally smothered in murals by world-famous artists: American Ron English's irreverent take on superhero comics, politics and history, Columbian GLeo's imaginative and captivating brightly colored animals, and the graffiti letter-man Ben Eine born in London.
3. Brisbane Street Art Festival – Brisbane, Australia
Local, national, and international artists gather at the Brisbane Street Art Festival in May each year. Forget about surfing for a day and spend it at an art workshop or watch a master create a vision on a wall before your very eyes. One of Australia's most prominent public art festivals, the city streets and laneways come alive with imaginative and industrious artists up ladders splattering or spraying paint.
4. Murals In The Market – Detroit, Michigan USA
Named as one of the Top 5 Mural Festivals in The World by the Smithsonian, Murals in the Market is held in September each year. Located in the Eastern Market district, you can join arty discussions, play up at block parties, enjoy dinners, and meet the artists. A creative platform of experiences for the art lover, this festival has enriched the community with over 200 artworks.
5. Street Art Fest – Grenoble, France
A street art event of local and international artists, Street Art Fest, is held in May. Talented newbies rub shoulders with the established elite of the street-art world as they color the streets. Grenoble becomes an art haven where large-scale murals vie for your attention. It's possible to take guided tours, attend workshops or take in an exhibition. Look out for the intricate representations of astronomy and cosmology by the 2 artists known as MonkeyBird. While Seth Globepainter's murals of children playing in an abstract world will catch your eye and your imagination. Don't forget to brush off the crumbs stuck to your shirt from that baguette and cheese snack you hastily gorged on.
---
Gail Palethorpe, a self proclaimed Australian gypsy, is a freelance writer, photographer and eternal traveller. Check out her website Gail Palethorpe Photography and her Shutterstock profile.
---