Celebrated on 6th June each year, Sweden's National Day is a relatively low-key affair compared to similar celebrations in other countries such as France or America. Honouring two significant historical events that helped to shape modern Sweden, the festival is more focused on welcoming new citizens than attracting tourists, although there certainly is lots to see and do.
The festival celebrates two events that took place on 6th June in the country's past. In 1523, Gustav Vasa was elected King of Sweden, making the country an independent state, and in 1809, a new constitution was established.
Although these events have been celebrated for decades, the day was known as Swedish Flag Day until 1993 and only became a public holiday as recently as 2005, following a vote in the Swedish parliament. Compared to the spectacular celebrations across Sweden on Midsummer's Eve, it is a much quieter festival with many Swedes celebrating a day off with gatherings or picnics with friends, rather than participating in the larger celebrations that mostly focus around Stockholm. If you are planning to travel to Sweden to see the National Day celebrations for yourself, head to Stockholm and seek out the celebrations.
The main event on the day, that all visitors should flock to, is based at Stockholm's open air art museum, Skansen. The King and Queen of Sweden take part in a ceremony each year, when the Swedish flag is raised and children dressed in traditional costumes present the royal couple with bouquets of fresh summer flowers. There are also various musical performances and traditional folk dancing to enjoy.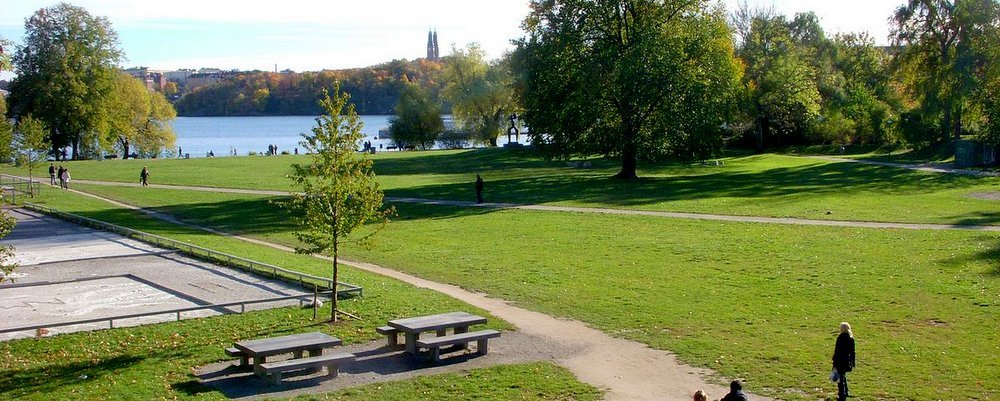 If you don't fancy the royal celebrations, head over to Ralambshovsparken to relax by the water and enjoy a more laid-back atmosphere as locals soak up the sun. There's live music and street food stalls throughout the day with many people setting up a small area and enjoying a lingering picnic and the company of their friends.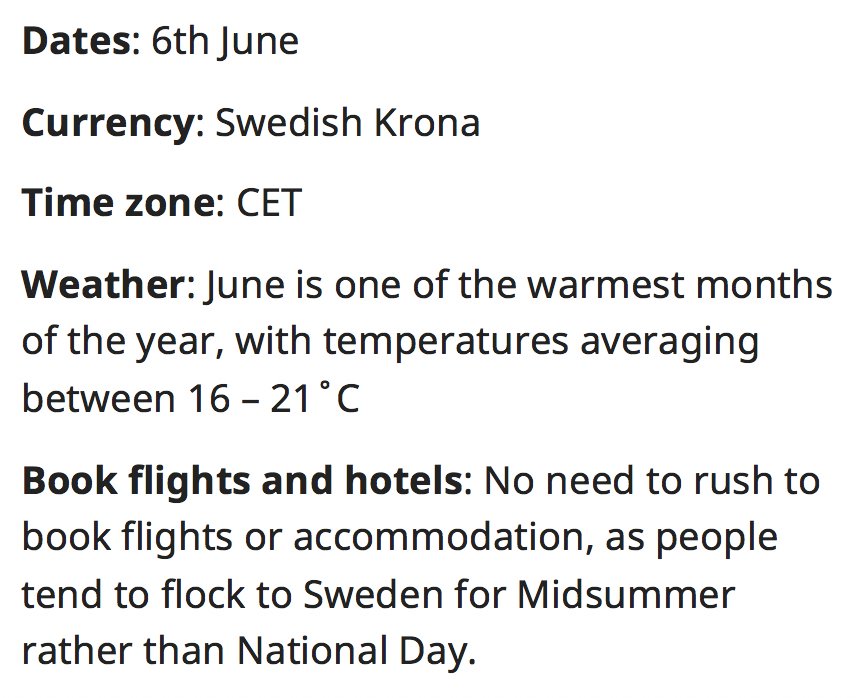 The other side of the festivities is welcoming new Swedish citizens into the country. The Hejfestivalen (the 'Hi' festival) aims to help new arrivals connect with long-term residents and native Swedes through a programme of live music, activities designed around meeting new people and even events focused on learning or improving your Swedish language skills. New citizens receive their certificate of citizenship on this day, usually presented by their local mayor, making this a whole other cause for celebration if you have relocated to Sweden.
Why not also check out Dining in Stockholm's Gamla Stan and a recent Editors review of the Nordic Light Hotel in Stockholm.
---
Emma Lavelle is a UK based writer and photographer and has her own blog Field and Nest.
---