Tabin Wildlife Resort in Sabah is nature's playground for Borneo's diverse critters, big and small, and for the two-legged creatures who like an adventure in the jungle.
Opened in 2004, Tabin Wildlife Resort is a world of wonder based on its rich bio-diversity. Located in the Tabin Wildlife Reserve, a protected area since 1984 and the largest in Malaysia, having 122,500 hectares, it's home to numerous animals that Malaysia is famous for: the Borneo pygmy elephant, 'Banteng' wild cattle, sambar and mouse deer, the funny looking bearded pigs, rare and endangered sun bears, slow loris, gibbons, orangutans, numerous monkey varieties and the reclusive Bornean clouded leopard, to name a few. The list of birds is too long to mention, as there are about 300 species.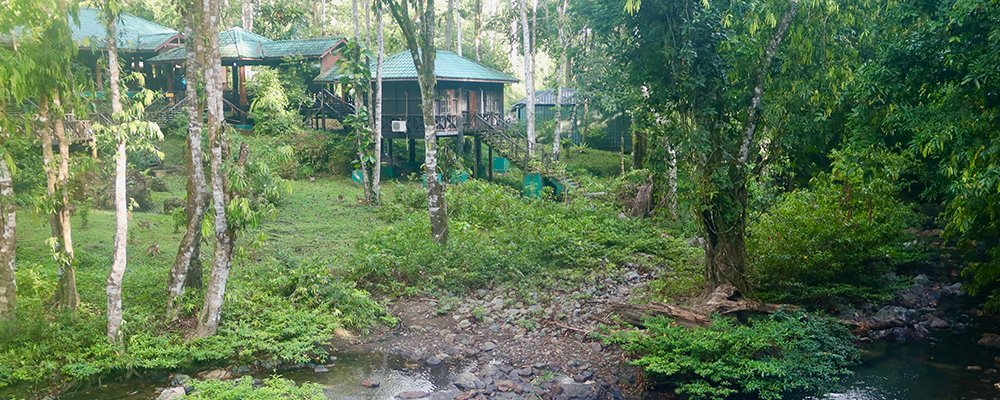 It's a veritable zoo in the wild that causes nasty cases of FOMO —fear of missing out—in guests at the lodge. No night walk, jungle trek, or four-wheel drive event is missed during your stay, just in case a fantastic creature deigns to appear. With animals left to their natural habitats and no human interaction occurring, there is no guarantee of sightings or of snapping that incredible photo without pesky green leaves making a nuisance of themselves.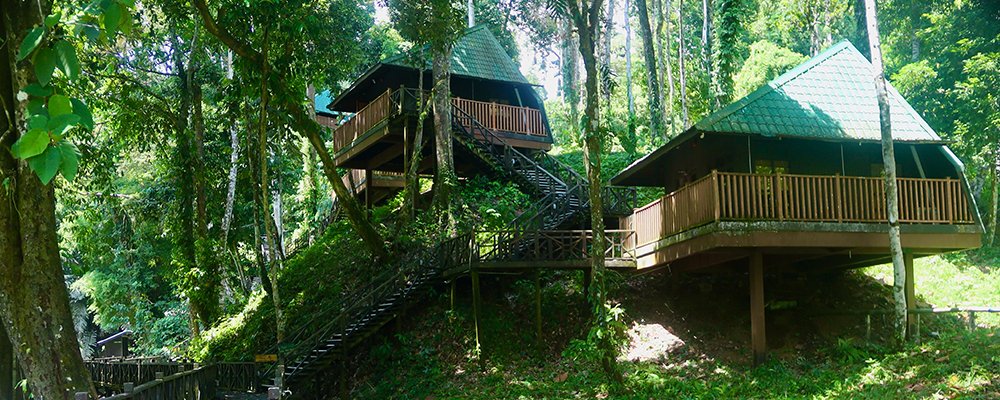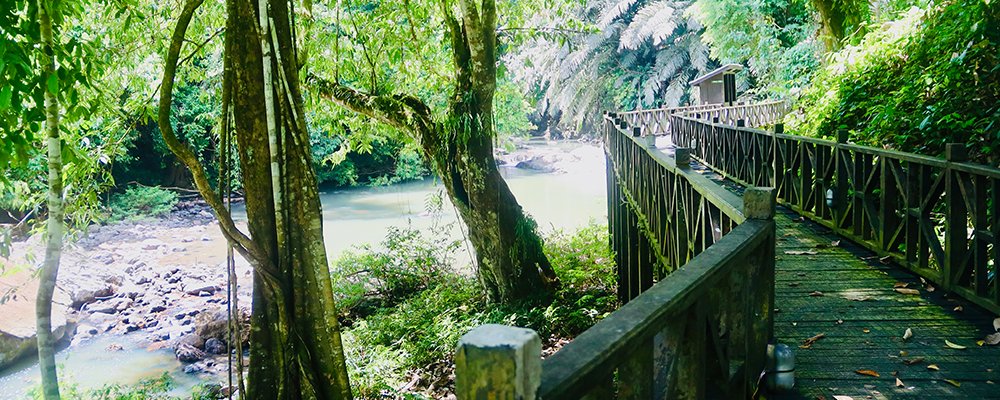 Tabin Wildlife Resort has an enviable position perched on the banks of the Lipad River that meanders through the Dent Peninsula in Sabah's east. As you fly into the small town of Lahad Datu, the closest airport to the resort, you will have a bird's eye view of the oil plantations that appear to smother the land. In fact, Tabin Wildlife Resort is surrounded on two-thirds of its boundary by the plantations. I was under the misconception that the oil plantations were responsible for destroying much of the pristine jungle in Sabah. Whereas it was the logging that happened during the 1960s and 1970s that pillaged the land. The plantations were created on the decimated land. Today, the government has banned using more land for oil palm growing. And, over the last decades, a symbiotic relationship has developed between Borneo's endemic wildlife and the plantations, providing another avenue of food source for scurrying creatures, while the dirt roads are often animal highways, especially at dusk when you may come across a lumbering pygmy elephant out for an evening stroll.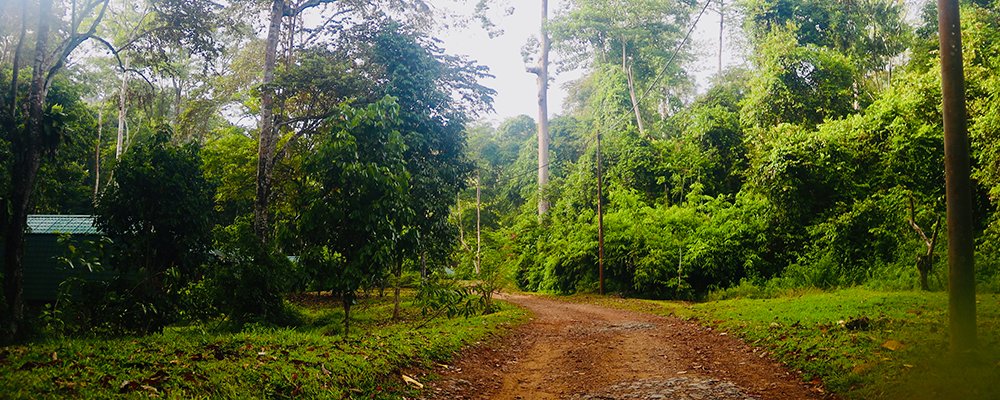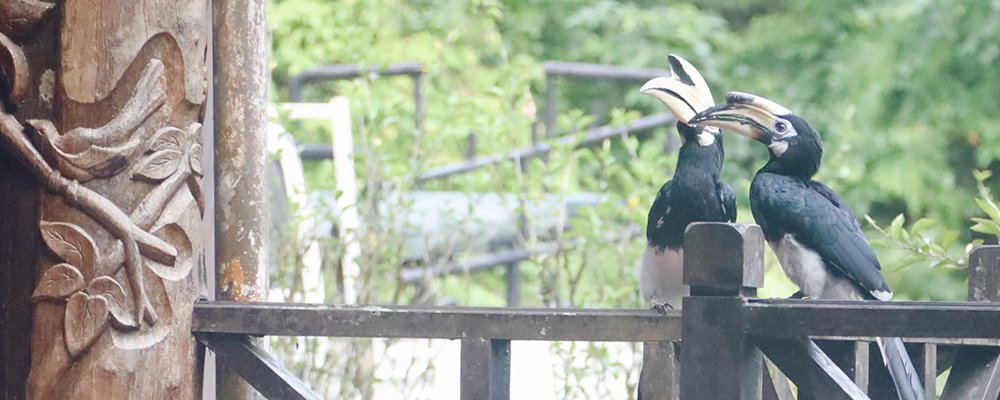 Tabin Wildlife Resort, with its eco-friendly approach, is built on a gently sloping hillside that naturally falls in contours to the river. Ten wooden chalets roost on stilts in the treetops. In comparison, another ten chalets almost put their feet in the gently flowing river littered with rocks that the monkeys use as jumping stones. The comfy chalet balconies are prime viewing locations of the jungle and its secret happenings; butterflies cavort amidst flowers, gibbons play in trees, and majestic Rhino hornbills decked out in striking color wing over vast skies. A chorus of buzzing insects creates nature's orchestra.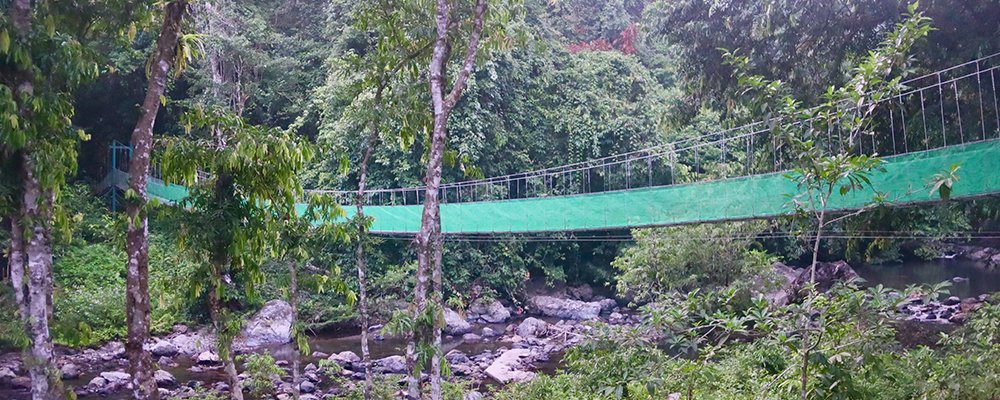 Boardwalks connect the chalets and a riverside lounging deck to the central heart of the resort, where the restaurant and relaxing area can be found—complete with a swinging chair for contemplative times with a beer or wine in hand. Immense wooden pillars covered in intricate hand-carved jungle creatures soar to high ceilings in the open-air building. Native orchids and other flowers light the surrounding garden in vibrant hues against lush green foliage. A steel suspension bridge over the river promises jungle trekking opportunities. A great viewing platform for rock-hopping monkey troops or otters chasing fish in a rock pool—it was initially given the nod of approval by an orangutan when it was first built. For moments when your feet require some tender care after being encased in gumboots and leech socks, the jungle-take on a spa can be found opposite the Tabins Frog Home, a lilly-covered muddy pond. Here, you can soak your feet in warm herbal water or plaster mud all over your face from the local mud volcano, which the animals use as a 'salt lick'—not for facials!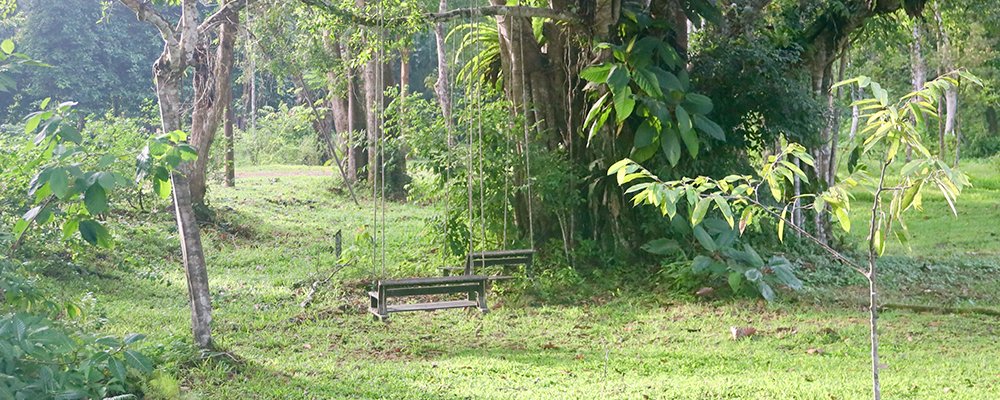 Guests rise in the mornings with the animals, relax or sleep in the day's heat, then return to the jungle in the late afternoons with sometimes an added adventure after dinner if you are up for it. A frolic in a secluded jungle waterfall after sloshing through a river, hiking along a track where fresh big pygmy elephant footprints alert you to the fact that they are around, or peering at a happy gibbon family having breakfast in a tree are all on the agenda for the courageous soul willing to douse their body in insect repellant and to wear gumboots for those muddy moments.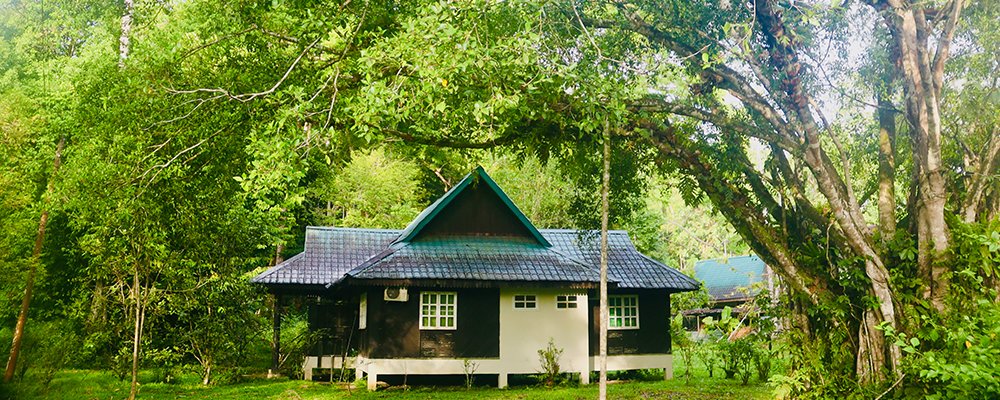 Some might say that staying at Tabin Wildlife Lodge is like being on jungle boot camp—but if the pace is too much and you don't suffer from FOMO—then you can chill out at the lodge, savoring the surrounding jungle and not worry about that incredible animal sighting you missed out on witnessing.
---
Gail Palethorpe, a self proclaimed Australian gypsy, is a freelance writer, photographer and eternal traveller. Check out her website Gail Palethorpe Photography and her Shutterstock profile.
---