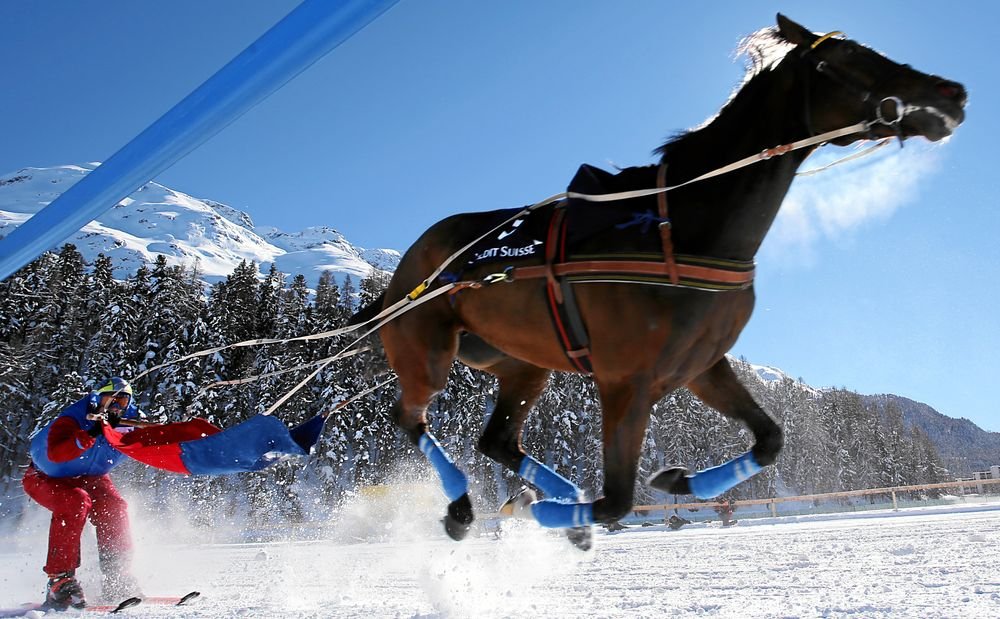 Image: Andy Mettler
Whether you're an active participant, or prefer to watch from the sidelines, here's a look at the winter season in sports at Switzerland's St. Moritz. The sheer size of the lake in this Alpine getaway means that, when it's frozen in wintertime (it's 1,850 meters above sea level), horses and riders can pound the ice covering the lake while spectators gather to watch, also on the ice.
Image: Kathrin Gralla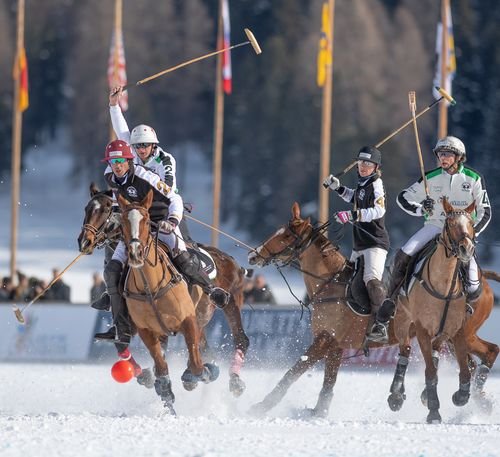 The winter season kicks off with the annual Snow Polo World Cup games in late January, followed by the White Turf horse races in the month of February. Both events are intense for their sportsmanship and people watching. And, this being St. Moritz, glitz and glamour are fully embraced by everyone without any pretense.
Besides being the original snow polo tournament, now in its 36th edition, the Snow Polo World Cup St. Moritz is the only "high goal" polo tournament played in the snow.
The elegance, speed and dexterity of the riders and their polo ponies reflect the tradition of British sporting spirit. The challenge of playing on snow makes this tournament one of a kind.
For three weekends after the Snow Polo World Cup, White Turf takes over the lake, as noble thoroughbreds from all parts of Europe and international jockeys compete in a roster of races, with prize monies for competitions such as flat, trotting, pony and skijöring (the Norwegian winter sport in which a person on skis is pulled by a horse). This is another unforgettable series of events in spectacular winter surroundings.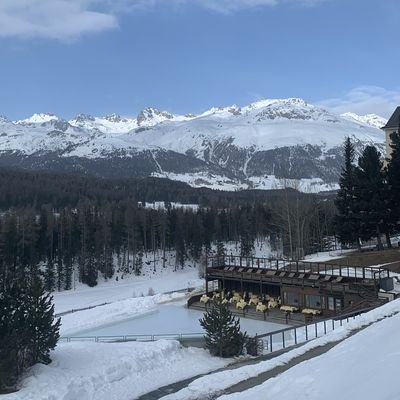 In winter, the Engadin Valley, reachable by a picturesque train ride from Zurich, is suitable for cross-country skiing, downhill skiing, ice-skating, and even hiking. The hotel where we stayed, Grand Hotel Kronenhof in Pontresina (a chic resort village a few kilometers from St. Moritz), has a cross-country course visible from the ground-floor suite where we stayed (also its own ice skating rink).
The mountains are alive with hundreds of slopes, courses, and best of all, for those who like a little more daredevil in their outdoor sporting activities, toboggan runs! With a little advance planning, one can get to/from these locations using the bus system, by car, or by train, if you don't want to hire a car.
Transportation maps, as well as detailed maps of ski routes are available online. Or you can find tiny, foldable maps that fit in the palm of your hand in hotels and shops in most of the villages.
Ski shops are ubiquitous, as are the bakery cafés like Hanselmann and Gianottis, where you can hunker down in a casual setting for a piece of rustic nut torte or a glass of local wine and air-dried meats, specialties of the region. Boutiques such as Alpenstiloffer Alpine-style items for the home, clothes and accessories, if you want to dress like a local or bring home something to remind you of the Swiss Alps!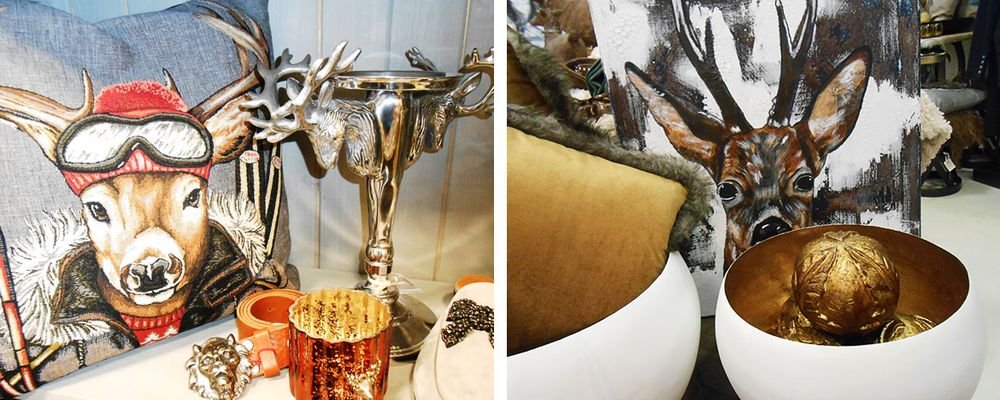 ---
Isabelle Kellogg's press relations career, with a speciality in travel and hospitality, enabled her to make an easy transition to journalism and write about the topics she loves.
---