Ho Chi Minh City - A Foodie's Haven
Depending on who you are talking to, this city awash in humanity (approximately 8 million souls), motorbikes and cracked paths with roads that only the desperate to get to the other side dare cross, it is either called Ho Chi Minh or Saigon.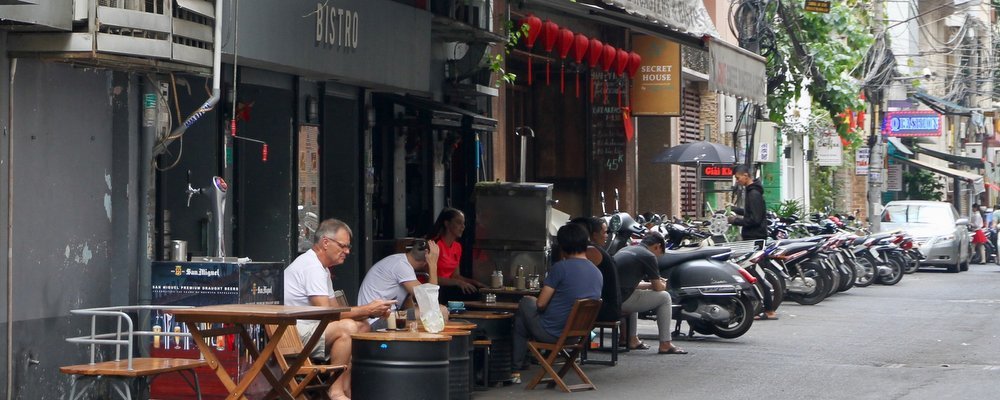 Sitting in the south of Vietnam, Ho Chi Minh is an exotic city of sights, sounds and smells that is known for its French colonial landmarks (think the Notre-Dame Cathedral) and its 19th Century Central Post Office. Food stalls squat all over the sidewalks and it has a happening cafe culture plus a dynamic restaurant scene such as the Secret House Restaurant that is complete with an indoor veggie garden and rowdy rooster, so you need never go hungry whilst cruising the streets. It is a blending of old and new that smacks you in the face at a dizzying pace.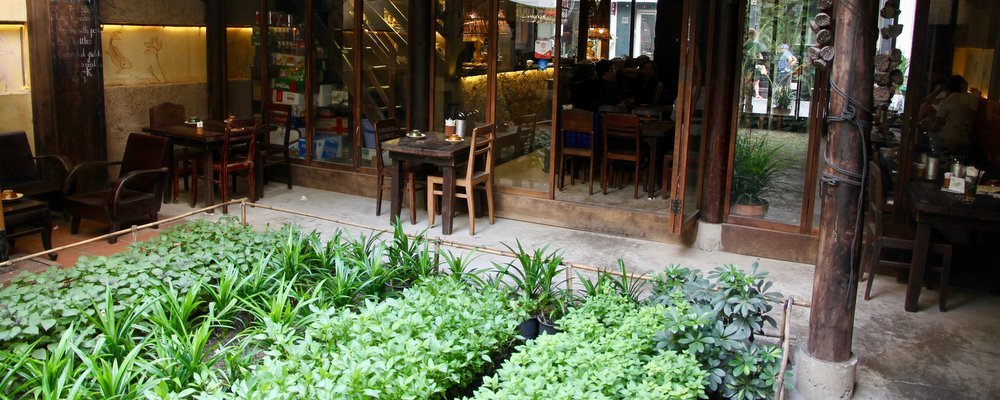 From 5-star decadent hotels, to backpackers and everything in between, you can find a bed that will suit your budget, if maybe not your aspirations for where you would like to be. The city is chaotic, vibrant and a psychedelic whirl of colors, dust and eclectic sights.
Pagodas abound of indescribable beauty, there are museums for the history buffs or you can experience the serenity of a mosque. The Tao Dan Park wears flame trees and is smothered in tropical plants, whilst the Botanical Gardens that were created by the French is one of the finest gardens in the whole of Asia. If you wish to get your olfactory receptors working overtime, then head to the herb shops or if you want to see where the secret headquarters of the Viet Cong was, go to the humble noodle-soup restaurant, Pho Binh. You can get into temple gawking mode and almost pass out from too much incense breathing, meander museums, visit war memorials (Ho Chi Minh played an important role in the Vietnam War), trash credit cards in designer malls or head out to the countryside and see the food bowl of the Mekong Delta.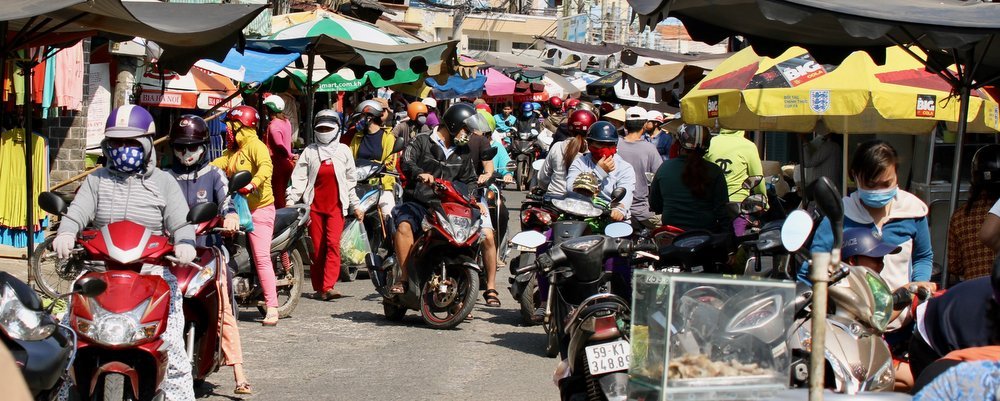 For any food loving individual the bustling Bến Thành Market is a must see to really appreciate the depth of the saying that nothing is wasted in Vietnamese cuisine. Originally built by the French in the 1880s, this is where lips are cut from fish, cattle penises hang from hooks and freshly cleaned and sorted crab and prawn meat is on display. You can screw your nose up as you pass the jumping frogs trying to escape their nets, squirm a little bit when you see eyeballs stacked on top of each other or offal on display, that you have no idea what beast it comes from. Oh, there is other stuff to buy, such as souvenirs and iconic Vietnamese tunics, if you don't want to check out the foodie areas.
When it all gets too much hang out at one of the sinfully decadent hotels and sip cocktails as you watch the passing parade. The Park Hyatt is the epitome of urban sophisticated luxury where you can sip a chilled Pinot Grigio and scoff panna cotta (the real stuff like an Italian mamma would make) in the Opera Bar or head to the open rooftop bar where you can perve down on the lively Saigon Square, whilst sipping or glugging back a craft beer.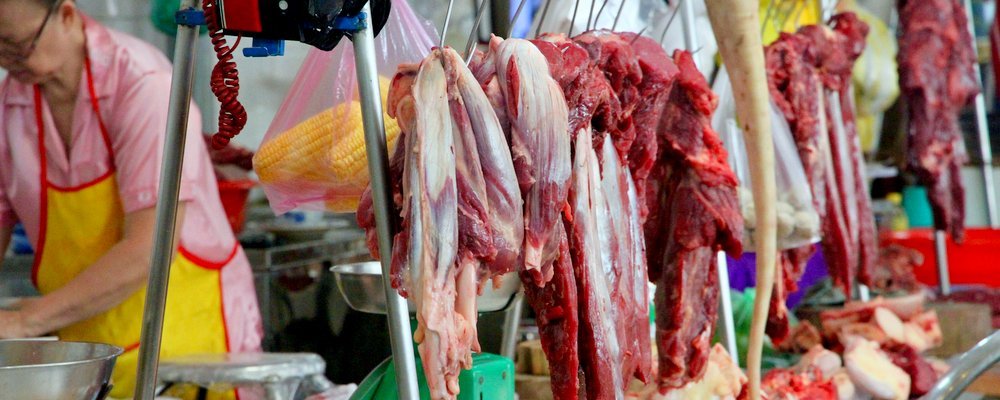 For the adventurous souls into motorbikes and wearing masks to keep the dust and motor vehicle fumes at bay, take a ride out to the Mekong Delta and see what the local farmers are up to. You will experience so many bridge and ferry crossings that you will totally lose your bearings, but you will get to see how a city feeds its people. From the golden green glow of never ending rice paddy fields where sometimes solitary tombs stand, to the smoky haze of paddocks being burnt off and prepared for the next planting, it will have you enthralled with its picturesque scenes of daily life in a farming community.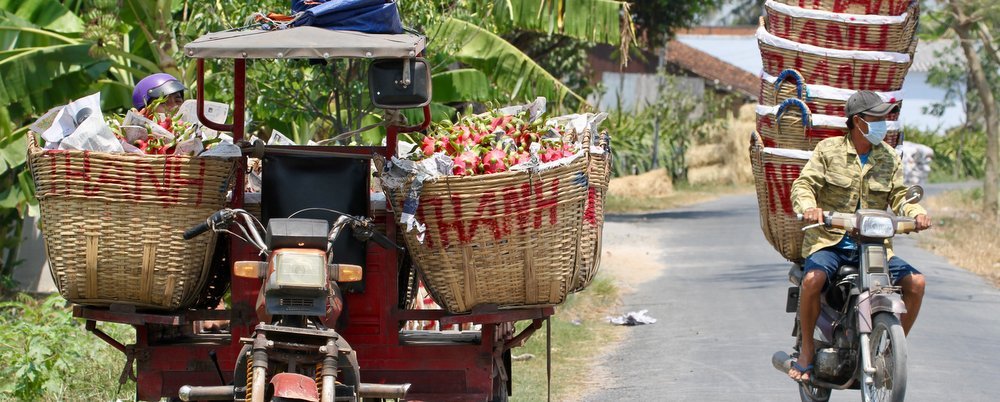 Think ducklings squashed into crates on the back of motorbikes, huge pink pigs going to market and motor bikes loaded up with everything except the kitchen sink. You will come across farmers walking their cows across the main highway, incense lying beside the road drying and quirky local cafes for the dire necessity of icy cold Vietnamese coffee that will have you drooling until the next one.
Bike Tours: The Quang Master
Email: quangadver74@gmail.com
Mob: 0949272733
To get to the Mekong River markets, you need an overnight stay so remember this when organizing your trip.
Follow the link if you are interested in additional Vietnam articles.
---
Gail Palethorpe, a self proclaimed Australian gypsy, is a freelance writer, photographer and eternal traveller. Check out her website Gail Palethorpe Photography and her Shutterstock profile.
---