Affectionately referred to as simply "Port" by the locals, Port Douglas is an hour's drive north of Cairns along Captain Cook Highway, one of the most scenic roadways in North Queensland, also known as the "Great Barrier Reef Drive". It's where two iconic UNESCO World Heritage-listed neighbours perch on either side of the roadway—the Great Barrier Reef, hiding in the Coral Sea, on one side and the Wet Tropics rainforest on the other.
The views are luscious—endless blue water laps shores of creamy sand, whilst unexpected small waterfalls gush down rocky terrain through a sea of tropical green foliage, and sharp bends in the road reveal magical vistas of seaside bliss.
Port Douglas was established in the late 1800s as a port and sugar growing area clustered around Dickson Inlet at Island Point. Perched on what looks like a finger pointing out to sea, the small township of about 3,500 permanent residents has the vast ocean on one side and an estuary on the other.
It was in 1987 that the infamous Christopher Skase opened a resort along what is known as Four Mile Beach. This set in motion further tourist development for the township, with the old courthouse, the rustic wharf and the quaint church, St Mary's by the Sea (the scene of many weddings) reminders of a different era.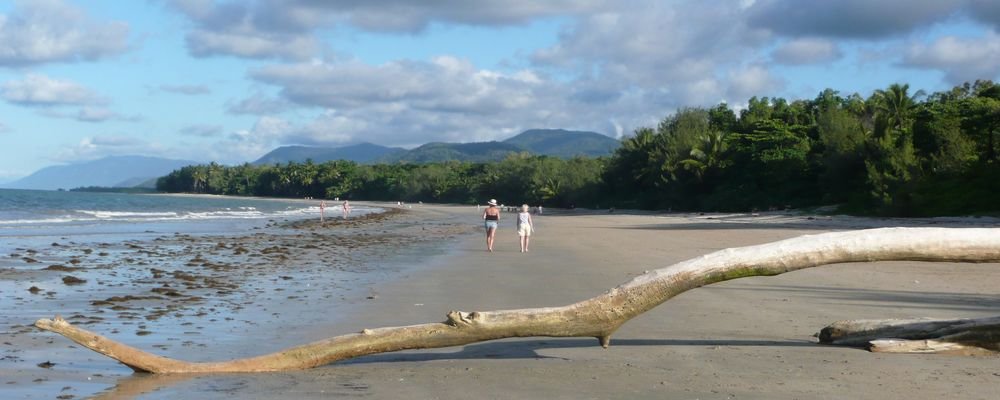 The land of maybe one too many crocodiles and stingers (jellyfish) during the summer months, it's the best place to base yourself to explore the reef. With its abundance of cafes, restaurants, accommodation choices and the perfect white sand to not only walk along, but also to bicycle when the tide is out, Port Douglas is a slice of paradise. Tourists both national and international flock here, including numerous famous movie icons that wish to fly under the radar when in chill mode.
The locals have a laid-back attitude, with some quirky habits, such as holding cyclone parties in one of the main street's pubs when it's tipped to be hit by devastation. Cane toad races have their own night of celebration in the Iron Bar venue when they are pitted against each other in a race to cross a line, and "jag the joker" is played on Friday nights at the Central Hotel, drawing a huge crowd of predominantly beer swilling locals who wish to win the jackpot of cash.
Starlings and lorikeets squawk the arrival of dusk in Macrossan Street, the main road of the town, while flying foxes gather en masse for a big night out across the skies of the town. More a village atmosphere with an Aussie country town slant, Port Douglas is quaint and quite often quirky.
When the Munchie Gremlins Need Satisfying:
Salsa Bar & Grill - the locals' favorite, dishing up awesome plates of tantalizing food, set in an old Queenslander under swaying palm trees, with a view over to St Mary's by the Sea. This is a must-book venue as far in advance as you can for lunch or dinner.
Sassi La Cucina - another hangout for the locals, Sassi dishes up incredible Italian fare that will have you drooling when waiting for the next course.
The Inlet - the must do for fresh seafood in spite of its roadside location.
The Mexican - young locals Sarah and Jon opened up this hive of Mexican cuisine, highlighting local produce and cocktails that will definitely give you a kick.
Court House Hotel - throw back a beer with the locals at the oldest pub in town known as "the Courty" and maybe catch a band playing.
The Central Hotel - definitely the venue to be at on Australia Day for its iconic "Two Up" betting sessions.
N17 - A new one on the Macrossan Street dining scene, this is the cafe to run to if you are chasing the perfect local-farmed black Angus burger, even after a long boozy night at the hotel. The bar dishes up local craft beers to wash down the burgers.
Coffee hits - head to Whileaway or Origin for the ultimate caffeine shot just how you like it.

Thrashing the Credit card - Shopping and Markets
Macrossan Street has your normal plethora of boutique shopping from the oh so necessary food shops, chemists and doctors if one is need of attention for that sun burnt skin. You'll also find souvenir shops, real estate agents if you are looking for a home away from home and art galleries to meander around.
The Sunday markets have an almost carnival atmosphere overflowing with everything you can imagine, from mouthwatering donuts to fresh local produce, including tropical fruits and an assortment of arts and crafts. The backdrop is the twinkling blue ocean, and plenty of shade can be had under lush canopies. It's worth jumping out of bed for at the early hour of 8am.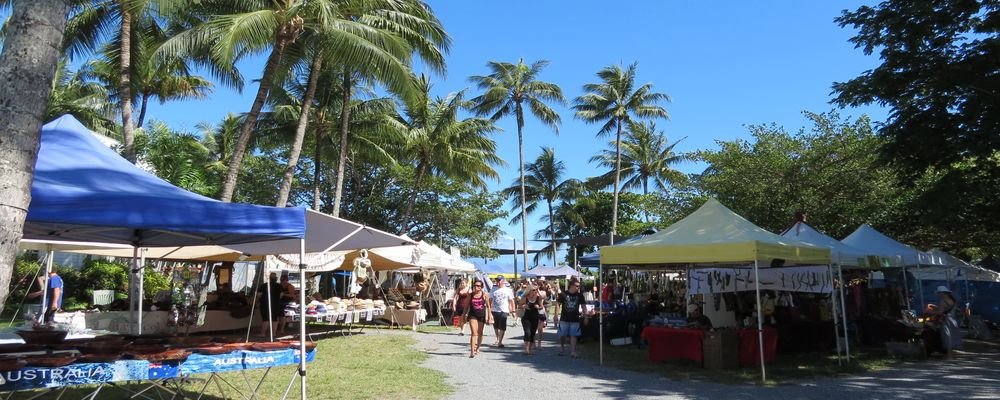 Body Pampering - Spas and Massages
Shantara Day Spa offers a wide range of treatments that will leave you weak at the knees. A locals' favourite, you can be as pampered as you wish to be from their extensive choice of services.
Niramaya Day Spa is set in a rainforest haven amidst Balinese inspired architecture. Your pampering experience will be one you won't forget in a hurry. If you wish to indulge with a partner in couples' treatments, you can add a decadent touch of champagne and chocolates.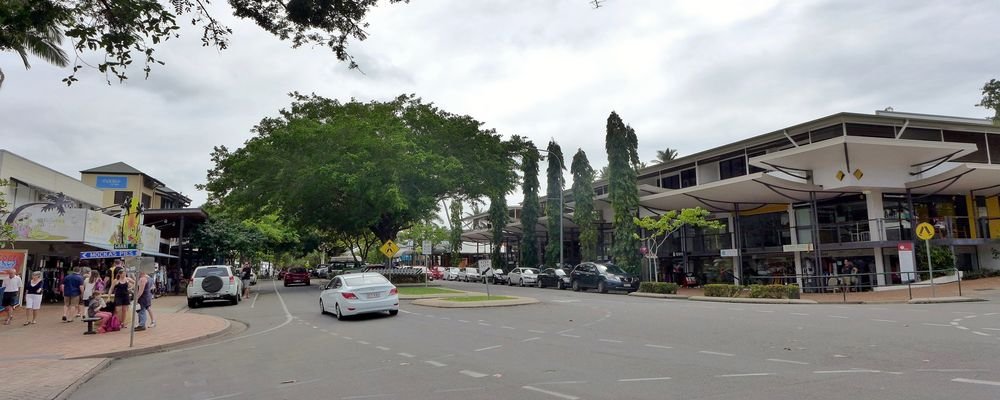 Stretching the Body Urges - Yoga
Deep Yoga Studio sitting in Warner Street behind the main drag of Macrossan Street offers both classic and modern classes.
Port Douglas Yoga is where you can book into a class no matter what level of fitness you are to put some balance back into your life.
Yoga on the Beach is for those looking for open spaces to calm their bodies. It's held at Four Mile Beach under the palm trees, with the Coral Sea lying before you.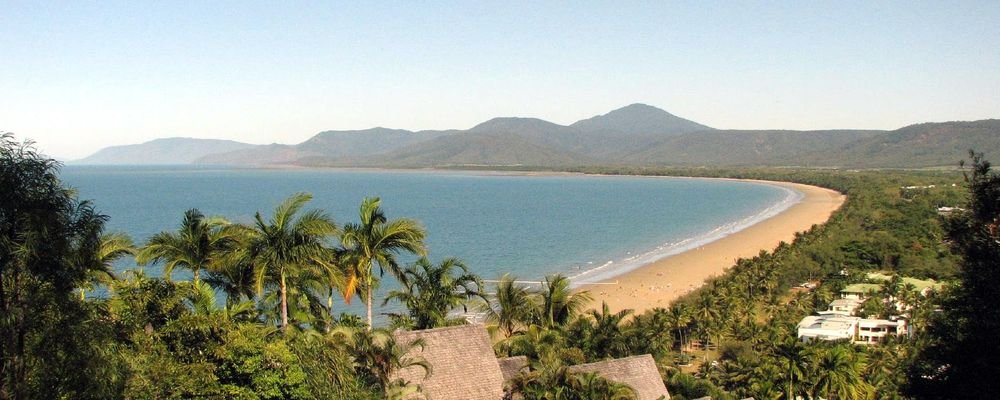 Frolicking - Beaches and Nature
Four Mile Beach - walk, jog, run or ride a bicycle along the beach at low tide. Dive into the Coral Sea or simply sit under a palm tree with a great book.
Low Isle - take one of the many day trip boats out to Low Isle and put on the snorkeling gear to get up close and personal with the marine life.
Fishing - numerous boats on offer to take you out to catch a big reef fish or to haunt the estuary for Mangrove Jack for dinner.
Sailing Wednesday - show up at the Port Douglas Yacht Club with some beer or wine and get on board with a local for a sunset treat.
Rex Smeal Park - take a picnic and watch the sun setting over the Coral Sea.
Wildlife Habitat - check out the iconic fur balls and the not so cuddly creatures that Australia is known for.
Chasing White balls - Two choices for those into golf: the Palmer Sea Reef Golf Course and the Sheraton Mirage Golf Course.
Jump onto a helicopter - GBR Helicopters will give you the ride of a lifetime. You can escape to your own paradise on a sand cay or land on a floating pontoon in the middle of the reef.

When to Go to "Port"
High season - May to November
Over Christmas - Three weeks of mayhem
There are too many accommodation options available, from luxurious resorts to self-catering apartments to list here, so open your wallet and see what you can afford.
---
Gail Palethorpe, a self proclaimed Australian gypsy, is a freelance writer, photographer and eternal traveller. Check out her website Gail Palethorpe Photography and her Shutterstock profile.
---