A Survival Guide for Travelling During Holiday Season
Travelling during the holidays can be stressful, hectic and downright unpleasant! You're crammed onto your chosen form of transport, packed tightly with people hurrying to get home for Christmas and delays are common due to inclement weather conditions. It can be necessary to travel during this busy time of year, however, and more to the point you should never be deterred from travelling during any time period. To try to save your festive travels, I've compiled an easy to follow survival guide for travelling during the holiday season.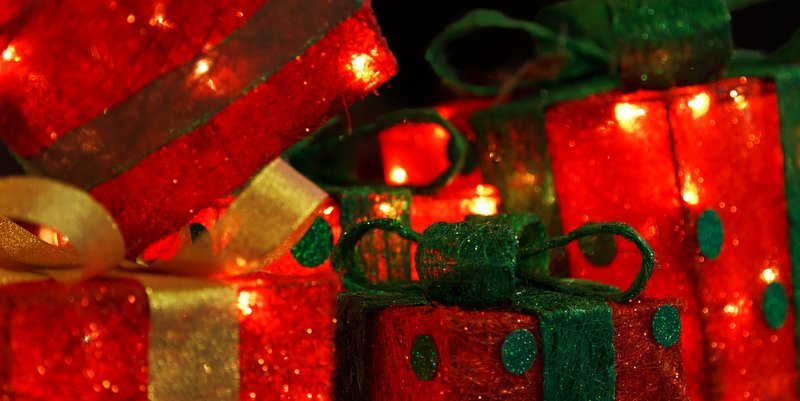 Plan in advance
Never ever (unless in cases of emergency) travel last minute over the Christmas holidays. Book your flights or train tickets as far in advance as you possibly can to ensure that you get a seat and pay the cheapest price. You don't want to have to stand up on a crowded train carrying all of your Christmas presents the length of the country like I have previously been subjected to.
Allow plenty of time for delays
Flights and trains are more likely to be cancelled or delayed over the holidays as the number of travellers soar at the same time that snow is expected across the northern hemisphere. Don't be caught out; plan your trip with potential delays in mind, allowing yourself plenty of time to reach your chosen destination if disaster does strike.
Don't travel with gifts
If you're planning on travelling over the Christmas period, leave your presents at home (or use your travels as an excuse to refrain from buying gifts this year). You're already lugging around a suitcase filled with clothes, toiletries and other essentials for your trip; you don't have the luggage allowance for unnecessary Christmas presents. If you absolutely must travel with your gifts, don't wrap them until you reach your destination to avoid potential hold-ups at security. I know this from experience, having once had to unwrap the gifts that I'd placed in my hand luggage after my suitcase was picked up for a search at airport security.
Plan your Christmas Day
When I was in Auckland for Christmas, I neglected to make a plan for Christmas Day, imagining a warm and sunny holiday spent sightseeing, eating in nice restaurants and sipping festive cocktails. In reality, it rained all day and almost everywhere was shut. I ate my Christmas dinner in an overpriced restaurant then watched terrible Christmas films in the common room of a hostel. Our Boxing Day meal was at Nando's. Next time I travel during the holidays I'll be planning in advance and making sure there's something to do and somewhere to eat on the big day.
Consider travelling on the day itself
If you have no real plans for Christmas or New Year and are more excited about the trip itself, consider booking your flights for the big days themselves. Flights are much more expensive on the run-up to Christmas than on Christmas Day and you are guaranteed a warm welcome on the plane as the flight crew do their best to make everyone feel festive.
Try something different
If you're planning on travelling during the holidays, chances are that you're looking to escape a traditional Christmas. Why not step outside of your comfort zone and fully embrace how the locals celebrate in your chosen destination? Whether than means a Christmas dinner barbeque on the beach or taking a husky dog sled through the snow, try celebrating in a completely different way.
Emma Lavelle is a UK based writer and photographer and has her own blog Field and Nest.