The Hotel
Nordic Light Hotel is a literal minute walk from Arlanda Express station, providing very easy access to the airport. Five minutes' walk down Vasagatan and you have Stockholm Central train station. Basically in the centre of Stockholm, there is a great deal within walking distance including Gamla Stan, the old town.
From the outside the hotel appears a little stark and almost like an office building, but as soon as you enter you are greeted by a very contemporary and simple décor, nothing overtly special, yet quite pleasant. The hotel does actively promote an environmently friendly approach, as well as a strong organic leaning toward the F&B options.
Number of Nights Stayed
Four nights - Standard Double Room
How Was the room?
Like most of the hotel, it was simple, functional and very pleasant. This particular room was standard European, small but not too small. Enough room for two people but not quite enough to spend too much time in during the day, not the idea of course. We requested two beds, both were standard single, a little small if you are used to the large 'single' beds in Asia.
All usual amenities were provided such as a modestly but sufficiently stocked minibar, simple toiletries (with others offered on request without charge).
The room was very clean, comfortable and very well maintained. One small criticism would be the curtains. Travelling in the northern summer the daylight hours commenced at 4:30 am and were barely over by 10:30 pm. The curtains could have been a little heavier to accommodate the sunshine for those not quite used to such long days.
Although the hotel is quite central we experienced no problem with noise, albeit we were on the highest floor (seven).
Hotel Restaurants, Bars & Facilities
The hotel, like much of its design, has a modest F&B approach with the main bar slightly off the reception area and the restaurant connected directly through the bar area. Both were designed in a pleasant and unobtrusive manner and were functional, comfortable, and again, simple. Neither were particularly large but sufficient for the size of the hotel, considering the many options within easy walk of the hotel.
When not walking around Stockholm, sitting in the bar area with a beer and nibbles was easy and pleasant, with a smoking area outside for those that need it.
Breakfast was predominantly Continental style, with lots of cold meats, cheeses, breads, etc., and a few more Nordic-style options, such as salmon and herring. The upside here was the focus on organic food, such as milk, cheeses and vegetables. This was a nice treat.
Although we didn't eat main dinners in the hotel there were plenty of options to cater to all tastes, from Western style burgers to more traditional local seafood, such as Skagen - one of my favourites as a snack, or meal.
The F&B staff were also attentive and friendly, although the minimalist approach over the whole hotel concept did warrant the regular visit to the bar for re-orders.
Hotel Staff
The reception staff were stand out, always smiling and willing to assist for even the most minor query. As mentioned, there is a bare minimum in staffing, so don't expect to be fussed over at check-in and check-out, and you will need to deal with your own luggage.
Conclusion
The hotel is located in a great spot, an easy walk to much of central Stockholm, a pleasant walk to Gamla Stan (the old town) and near plenty of eating and drinking options. It's definitely simple if flying in and out of Arlanda Airport and suits both business and leisure travelers, but consider the size of the rooms if you have more than two fairly relaxed adults. As mentioned above if there was a criticism it would be the curtains. For the summer months these could be a little heavier to shut out the light.
Wise Traveller Approval Rating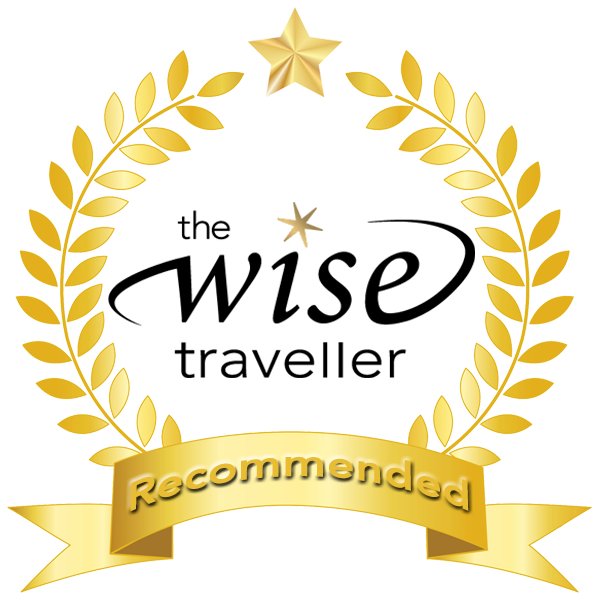 For a city centre hotel, it is easy to recommend the Nordic Light Hotel and we give it a Wise Traveller Approval with a rating of
8/10
Finding Nordic Light Hotel, Stockholm
Address: Vasaplan 7, 101 37 Stockholm, Sweden
Phone...: +46 8 505 632 00
Email....: reception@nordiclighthotel.com
Website: Nordic Light Hotel, Stockholm, Sweden (https://nordiclighthotel.com/)
Location: Google Maps
Find the best public room rate using Wise Traveller.