Many countries around the world have imposed mandatory hotel quarantines for anyone returning from abroad. The U.K is the latest country to enforce quarantines in hotels for passengers arriving from destinations on their 'red list'. People arriving in the U.K have to pay £1,750 for a ten day stay in government operated quarantine hotels, compared to Australia where it costs $3,000 for 14 days. If you are facing a hotel quarantine on your travels or upon returning home, here are our tips for how to cope with your time in isolation.
Go into it with a positive outlook, with a plan of how you'll spend your time. If you are angry, upset or frustrated at having to spend two weeks in quarantine, try to suppress these emotions. Mark off the days on a calendar to keep track of time and look forward to your release.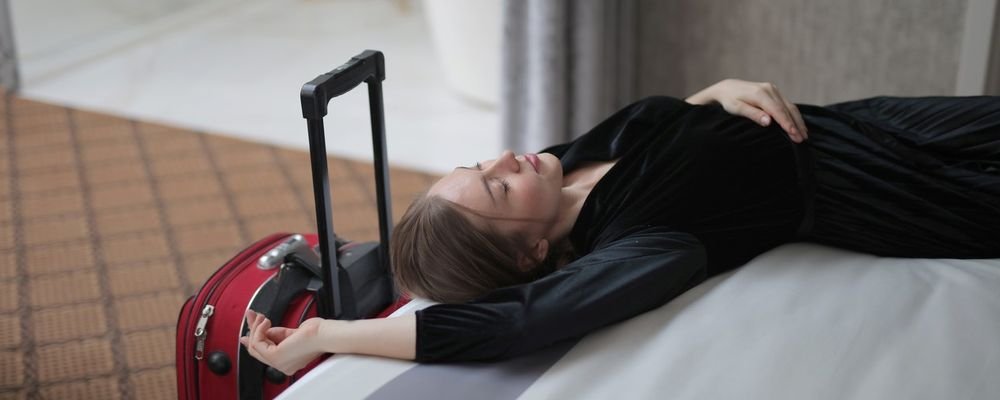 Set up Netflix and any other streaming services to keep yourself entertained, perhaps putting together a watch list of programmes and films that will keep you occupied during the evenings.
If it is allowed, treat yourself to take-away food a couple of nights during your stay, to break up the monotony of the meals provided by the hotel. This will also give you something to look forward to. Be aware that your only option to order takeaway may be to sign up to an app such as Uber Eats or Deliveroo.
Ask friends and family to send you care packages to your hotel room. If they are located close by, they may be able to drop off parcels outside the hotel where you could wave at them from your window.
Be prepared when packing that you have everything that will need for your allocated quarantine time. Pack items such as cleaning equipment, your laptop and charger, a HDMI cable to connect to the TV and a set of crockery and cutlery so you don't have to use the plastic options supplied by the hotels. Think about what you might need to make your stay feel more comfortable, packing home comforts such as a blender to make smoothies, exercise equipment like a yoga mat, and card games to keep yourself entertained.
Get some form of daily exercise, even if you are not allowed outdoor. Try starting your day with yoga, working out with small weights, pacing around your room or joining in with online exercise classes. If you have a balcony, go outside a couple of times each day to breath in the fresh air.
Fill up your Kindle or pack enough books to read. Even if you are not usually much of a reader, this is the perfect opportunity to absorb yourself in a good book or a pile of magazines.
Take the time to learn a new skill, such as learning a new language. Think about what you have always wanted to learn but have never had the time. Perhaps you could pick up knitting or sign up to an online course?
Keep social by planning Zoom calls each day with family and friends, especially if you are quarantining on your own. Enjoying a short conversation and seeing a friendly face will give you a positive boost.
Keep to a regular routine rather than spending all day lounging around in bed. Wake up at your usual time, take a shower and move around the room. If you are working, sit up to a table or at a chair. Set yourself a daily routine based around when to exercise, read, work and relax.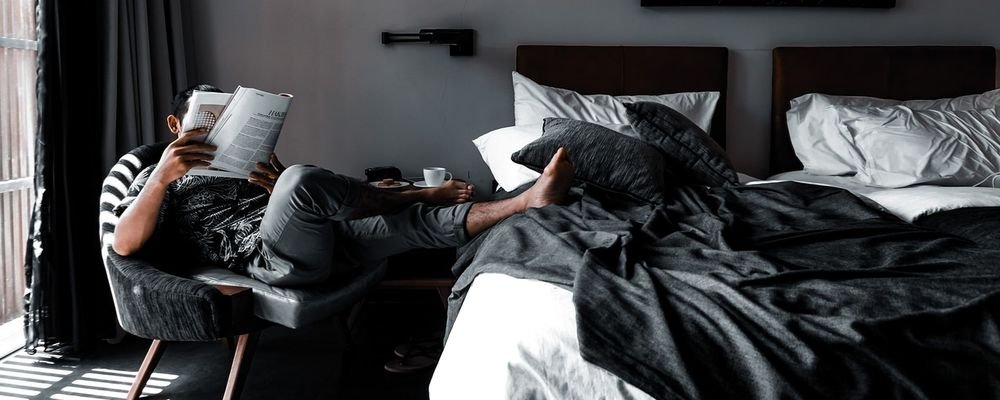 You will be mostly reliant on the food provided by the hotel during your stay, so ensure that you pack snacks, treats, tea and coffee. If you enjoy plenty of hot drinks throughout the day, it could be wise to pack your own coffee grinder or tea strainer.
Pack comfy clothes for lounging around the hotel room. Make sure you pack layers in case you want to open the window for fresh air or if you have little control over the temperature in your room.