How to Reach The Kimpton Hotel Monaco Baltimore
Handily located in Baltimore's Inner Harbor neighborhood, in a 13-story 1906 Beaux Arts building that once served as the headquarters for the B&O Railroad, Kimpton Hotel Monaco is centrally situated for both business and leisure. It sits near numerous corporate headquarters, as well as Oriole Park baseball stadium, museums, restaurants, and attractions such as the National Aquarium and the harbor's historic ships. BWI Airport is a 15-minute cab ride away, and Baltimore Penn Station is less than two miles away from the hotel.

The lobby is impressive, with three-story ceilings, original Tiffany stained glass windows, brass fixtures, and a white marble grand staircase. When the building was originally constructed, in the days long before email, office workers used its pneumatic tube system to send inter-office mail with a whoosh, rather than a ping. Eye-catching sculptures perched over the hotel entrance include the god Mercury, representing commerce, a globe, and another figure, clutching a locomotive and a torch, symbolizing the progress of industry.
Guest Room Assessment
My guest room had high ceilings and large windows overlooking the city. The linens and pillows were comfortable, but the mattress felt a bit lumpy and did not provide the best night's sleep. The room was well lit and outfitted with a sleek red lacquer work desk with chair, a velvet wingback chair, a minibar and a flat-screen TV. Nightstands decorated as antique steamer trunks added a whimsical touch. Amenities also included free Wi-Fi, an iron, in-room safe, a yoga mat and animal print robes.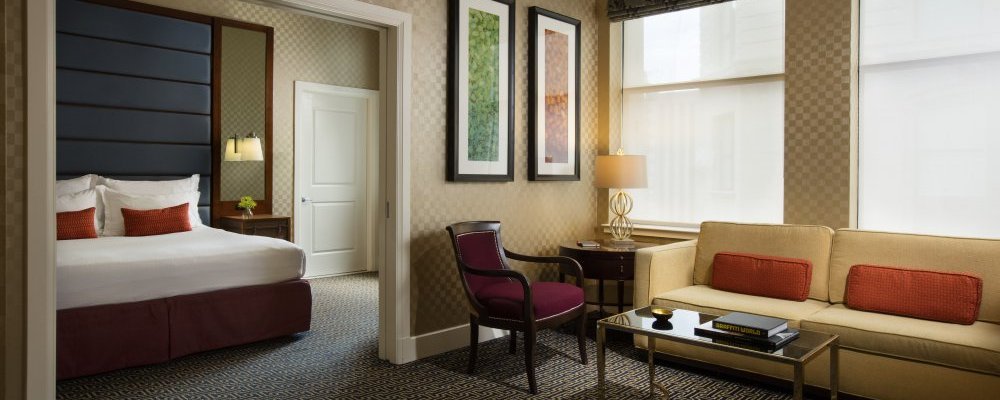 The bathroom's walk-in shower was stocked with large pump bottles of pleasant- scented shampoo, conditioner and shower gel affixed to the wall so guests could not abscond with them. A deep-soaking whirlpool tub required climbing up to enter it. There were plenty of plush towels and washcloths.
Hotel Activities & Facilities
The Living Room, a lobby area adjacent to the second-floor reception desk, is comfortably furnished, with rich colors, a fireplace, plush upholstered seating, and quiet nooks, providing a relaxing space to decompress or catch up on work. Kimpton Hotel Monaco Baltimore is also kitted out with a 24-hour fitness center, a business center with two computers and a printer, and 10,000-square feet of meeting and event space.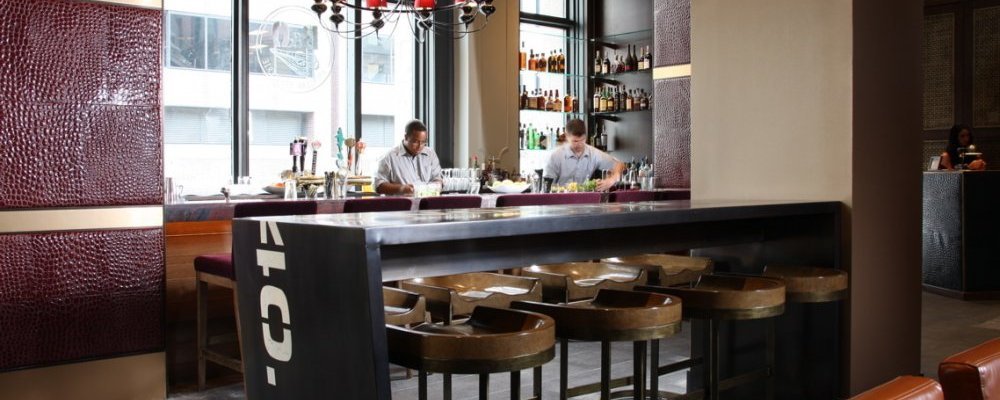 Restaurant
For lunch, ordering from the menu at the hotel's cool, cavernous B&O American Brasserie, I enjoyed a refreshing concoction of passion fruit syrup, yuzu, lime, and ginger beer, a flavorful Wagyu garlic-and-chive cheddar beef burger with bacon jam and pickled onion, and, for dessert, a rich and filling lavender, blueberry and chocolate Pavlova.
Staff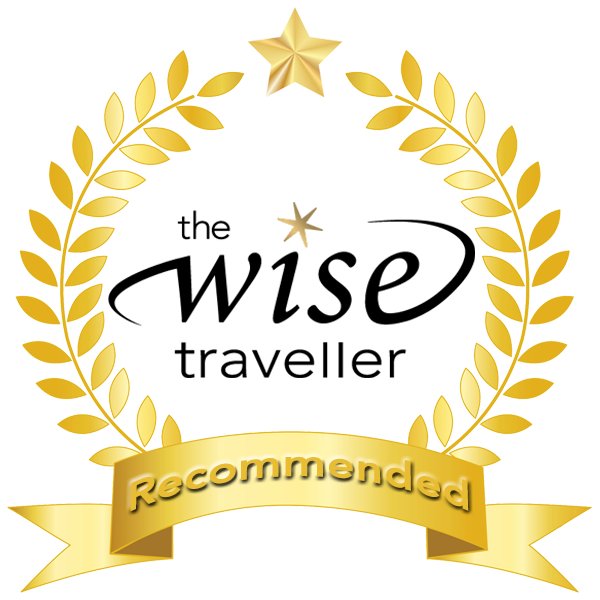 Staff members were consistently pleasant, asking about my stay and satisfaction frequently. When, at checkout, I mentioned that I found the bed to be uncomfortable, the front desk agent seemed concerned, apologized and made a note for someone to check it.
Wise Traveller Assessment: 8/10
---
Eva Leonard is Editor for The Wise Traveller, based in New York she travels extensively and has been editing and writing for the traveller for over 17 years.
---