The glossy lifestyle magazine called Life ceased publication in 1972. Before it merged with Time publishing company, its offices were in a late 1800s-era building on West 31st Street, in an area that today is hot and trendy and designated as NoMad. Following the building's gut renovation, Life Hotel opened this year as a cozy, boutique hotel, with a pan-African-Asian restaurant and a basement-level speakeasy lounge. Stay here if you want to avoid the trendy, cutter-cutter hotels being launched by the big chains.
Location: The hotel is convenient to both train stations serving Manhattan, Penn Station, and across town from Grand Central Station. There are several subway and bus connections nearby. The NoMad (North of Madison Square) neighbourhood brings together high-rise apartment buildings and renovated office buildings and is on the fringes of Korea Town to the west and Curry Hill to the east.
Appearance: The exterior has been lovingly restored to preserve its impressive entrance (up a few steps) with a massive gold-leaf bas-relief sculpture in its pediment. The lobby is small, with dark wood walls and soothing lighting and its clever interior design includes a bar and the hotel restaurant, with its open kitchen. The check in desk is in the back of the lobby, and the low ceiling was not oppressive. There are two guest elevators. Public space is at a premium, so this is not a hotel where you can hang out in the lobby.
Number of Nights Stayed: One
Guest Room: King. The décor is on trend with its contemporary elements. Sparingly furnished, there is still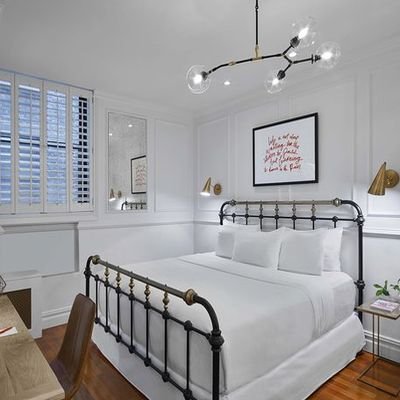 a sense of comfort. A polished concrete floor, an iron bed frame, brass sconces, crisp white sheets, a mini fridge, desk and chair were complimented by a long, teal-blue sofa, which was great for lounging.
A small closet with safe deposit box and wooden hangars, bathrobes and slippers, along with luxury bath products and large towels, added a luxurious touch. The bathroom is very small but includes a mini bathtub. There is no space for personal items in the bathroom but there is a tufted bench outside it with white wire trays that you can use—a good compromise.
The mattress was exceptionally comfortable. Windows can be opened a crack, which is always a nice way to connect to the outside. There is a large spiral staircase that connects the floors if you don't want to use one of the two elevators.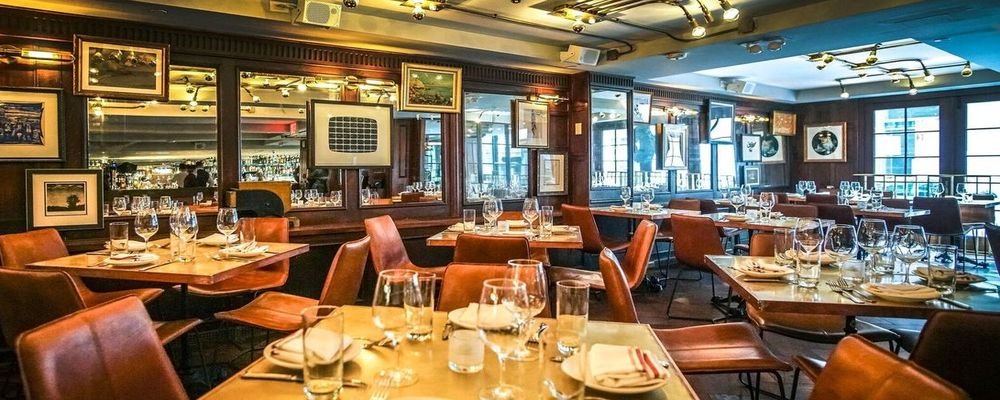 Hotel Restaurants & Bars: Henry, the hotel restaurant, has a new chef, JJ Johnson, who received a James Beard culinary nomination. His culinary theme is African-Asian and the African diaspora, which covers regions from the Caribbean to Africa and Asia, along with Puerto Rico, where he grew up. Chinese, Indian, African, and Caribbean island flavors permeate each of his delicious menu dishes. There are also vegetarian options. The chef cooks from an open kitchen in the back of the dining room, and the staff is friendly and so enthusiastic that you feel taken care of.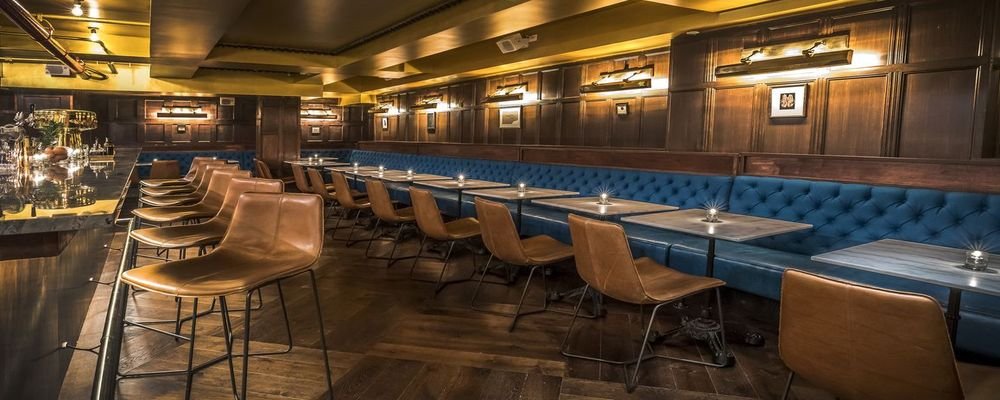 Gibson and Luce, the speakeasy bar in the basement, is managed by mixologist Pam Wiznitzer, who is a cocktail genius, and whose inventive drinks are influenced by some of the classic cocktail recipes.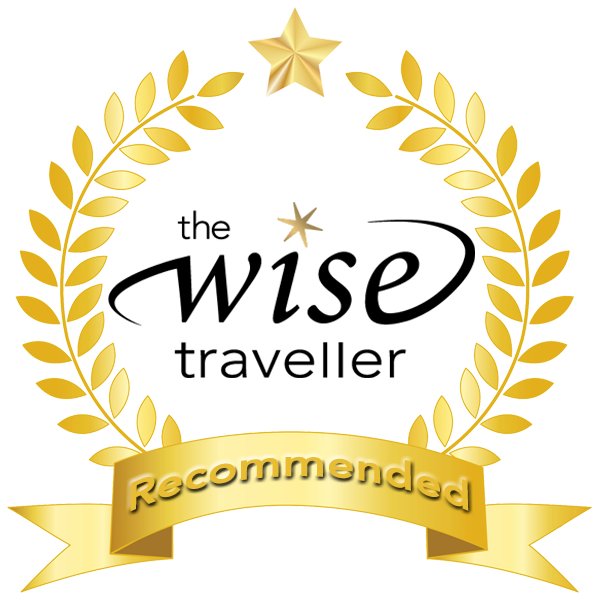 Hotel Staff: The hotel staff was welcoming and friendly, with a positive attitude and the restaurant's staff was infectiously happy.
Conclusion: The hotel was a delight—from the moment we arrived, to our departure. Clever magnetic signs that display phrases such as "Do Not Disturb" and "We've Checked Out" can be stuck onto the guest room doors.
Wise Traveller Rating: 10/10
Life Hotel is a boutique hotel that effuses a positive energy and is blissfully free of a snotty attitude.