The Hotel
To call it "lush" seems almost inadequate to describe this outstanding lifestyle boutique hotel that wraps you up in sensory amazement, from its hand-crafted decor to its art gallery walkways and brilliant blue swimming pools. Almost Bedouin- inspired, with flashes of Paris bespoke brilliance washed over with that necessary "je ne sais quoi", where everything fits together in effortless charm, this is contemporary Africa with definitive splashes of cosmopolitan flair.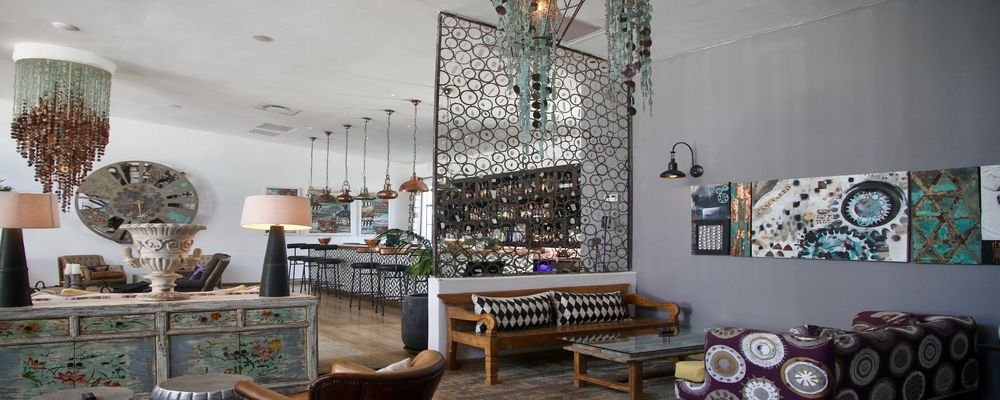 Sitting in the south-east corner of Lusaka about 20 minutes from Lusaka's CBD and 30 minutes from the Kenneth Kaunda International Airport, Latitude 15° is the perfect layover space before or after your Zambian safari jaunt, or if you happen to have business to attend to in the city. Social and sophisticated, it is an enclave of surprises, with a wonderful mix of people both local and international.
Number of Nights Stayed: Four nights
How was the room?
The guest suite was a continuation of individual sophisticated charm, African-style. Huge windows allowed plenty of natural light during the day, and blackout curtains made it cozy at night. Totally spacious and complete with a comfy seating area, there was also a desk space if you wanted to do some work.
Latitude 15° offers 32 stunning guest rooms and three two-bedroom suites complete with their own kitchens, for those who may be traveling in a group or with their off-spring in tow. The beds are super comfy, and full-sized bath tubs will have you wallowing for hours. Complete this picture with Nespresso coffee machines, complimentary mineral water and fast, reliable complimentary Wi-Fi throughout. Yes, it's total luxury.
Hotel Restaurants, Bars & Facilities
There is a gorgeous bar area to swan around, a restaurant with a garden outlook, plus a lounge area and poolside terrace for chill-out moments in the main body of the hotel.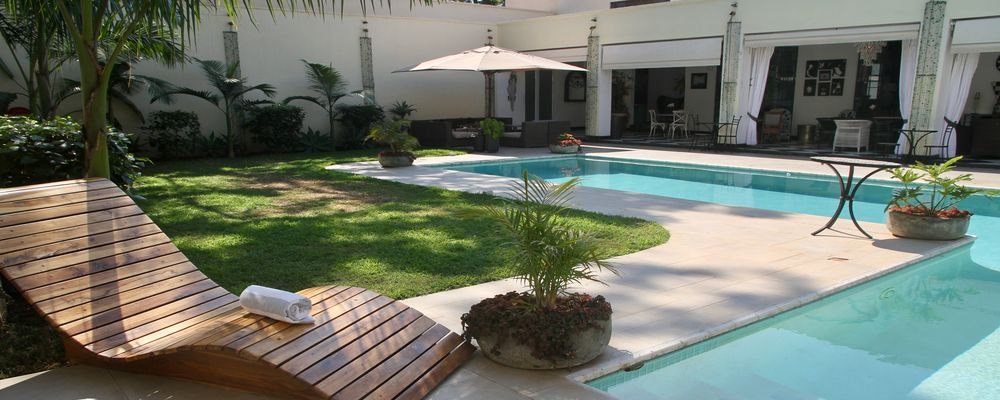 The private members' club cheekily named "The Other Side", as it is on the other side of the hotel, offers guests a world of decadence, where you can meet up for a drink, dine with pool-side ambience, network if you need to do a bit of business or purely enjoy the social atmosphere, especially on a Friday night, when live music gives it a funky vibe. There is a well-equipped gym to pump your muscles, complete with personal trainers i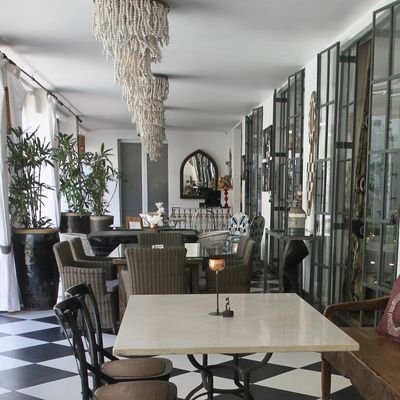 f you need a bit of encouragement and a spa for some decadent self-indulgence of the pampering kind, where magical hands and natural local beauty products work wonders.
Hotel Staff
The polite and friendly staff members are amazing and all too willing to help you out, no matter what the drama or question may be. From helping you with luggage to answering queries, you will be greeted with a big smile.
Business/Event Amenities
For the business traveller who may need a home—think NGOs, international company representatives with interests in Zambia or whatever else your day job entails—Latitude 15° offers not just great rates for long-stays, but also a coworking space that gives you every convenience to hold meetings, functions, Skype calls or merely to get some work done in privacy or in a shared seating area. "The Works" is more than just an office environment that is fully equipped with fortified Wi-Fi, IT support and the opportunity to mingle with likeminded locals—it also gives you full access to "The Other Side" club amenities.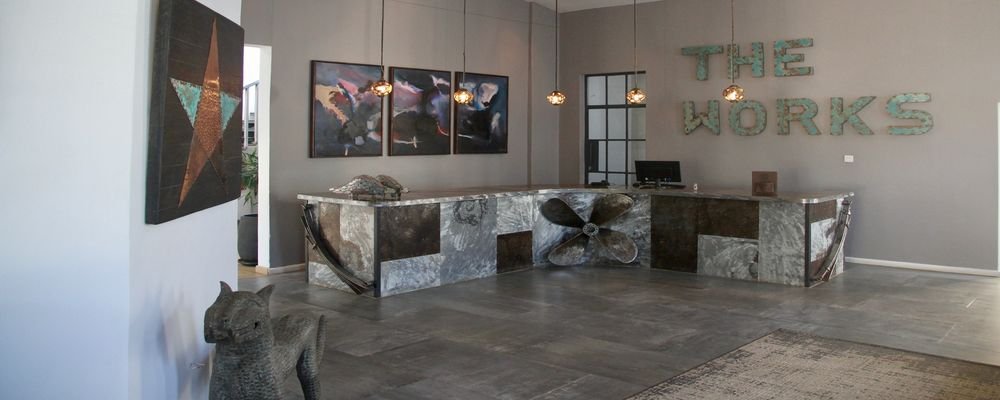 Latitude 15° can help you out with planning a party, celebration or that special meeting by simply getting in touch with them. Creative events are totally up their alley whether it is an art exhibition, fashion shows, a workshop or seminar, they can make it happen with a unique edge and approach.
Giving Back to the Community:
The interior of the hotel is draped in hand crafted items, furniture and art works made with love and creativity, using upcycled, recycled and sustainable materials under the label of "Katundu", which is a small partner company located on Likoma Island in Malawi. Katundu is giving ethical employment to local women, alleviating poverty in their community, encouraging entrepreneurship and promoting women's empowerment, with the goal to find self-sufficiency in craftsmanship.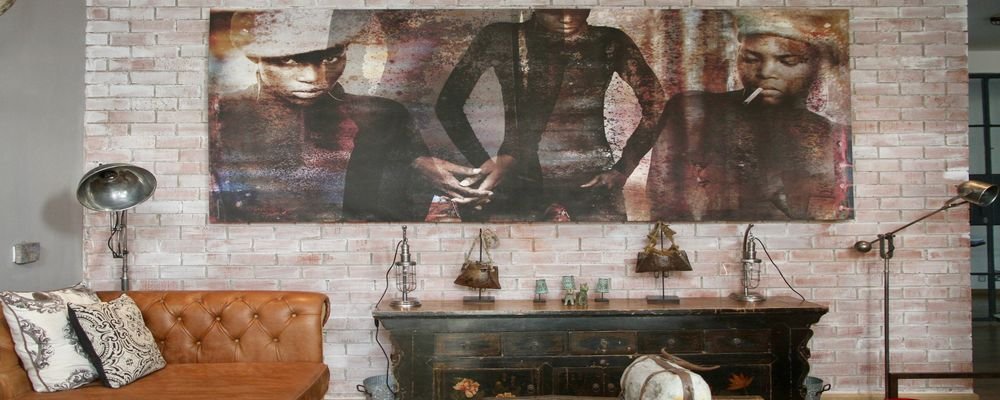 Conclusion
This is the perfect luxurious stay for before, or after, safaris in Zambia, or if you have to do business in the city of Lusaka. The clientele is a diverse mix of locals and guests in a hotel that epitomises what a lifestyle boutique hotel should be.
The Latitude Hotels group is a young and brash collection of passionate people creating the ultimate in an African lifestyle hospitality brand, based on their ethos of sustainability and giving back to the diverse communities in Africa in which they are based. Each hotel under their brand has its own individual personality, as there is no "normal or chain attitude" when it comes to the creators of Latitude Hotels. Each hotel is distinct, with idiosyncratic quirks, awash in local characteristics, from intricate hand beaded textiles, tumbled recycled glass light fittings, eclectic statement art pieces to raw and funky furniture.
Wise Traveller Approval Rating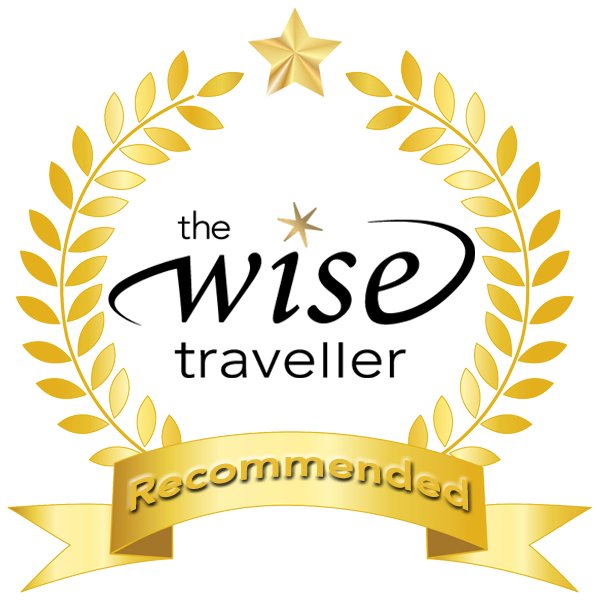 For a lifestyle boutique hotel, it is easy to recommend the Latitude 15° Zambia and we give it a Wise Traveller Approval with a rating of 10/10
Other Hotels Under the Latitude Hotels Group:
Lilongwe - Latitude 13°
Sitting on the northern edge of Malawi's capital, Lilongwe
Kampala - Latitude 0°
Not yet opened, Latitude 0 will be in the Ugandan capital of Kampala.
Check out the makers of the unique décor, as you can order it online: https://www.katundu.com/
---
Gail Palethorpe, a self proclaimed Australian gypsy, is a freelance writer, photographer and eternal traveller. Check out her website Gail Palethorpe Photography and her Shutterstock profile.
---