For health and wellness enthusiasts, deciding where to take your next retreat isn't an easy feat. But rest assured, we've done the hard work for you and scoped out Australia's most heavenly, healthy holidays. So you can sit back, relax and dream your way to your next destination.
Billabong Retreat ~ Maraylya, NSW
Located just an hour northwest of Sydney, this nature-abundant retreat centre allows guests to soak up some serious serenity—connecting with nature and themselves.
At Billabong Retreat, yoga is the main focus, with daily classes on offer (for all levels) in the airy shala boasting breathtaking treetop views. With a range of programs available, there's something for everyone and plenty of opportunities to soak up new knowledge on health and wellness through the retreat's workshops.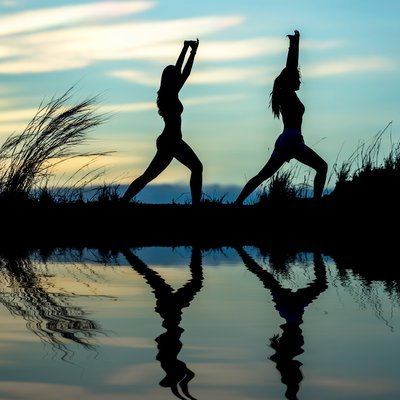 The food is healthy and colourful, the many accommodation options take advantage of the beautiful surrounds and the on-site spa offers a smorgasbord of treatments—from hot-stone massage to reiki and facials using native Australian plants.
Golden Door ~ Hunter Valley, NSW
Golden Door is Australia's biggest retreat centre, offering a wide selection of activities and spa treatments to send you on your way to ultimate health, wellness and relaxation.
Offering expansive views of the stunning Hunter Valley, the space is inviting and thought-provoking. You're encouraged to keep your phone in your room to completely switch off and take advantage of a variety of activities and seminars— from Tai Chi and yoga to fun fitness classes and talks on diet, stress and more.
The space is comfortable-corporate meets eco resort, the food is fresh, nutritious and delicious, the spa treatments are divine and the staff will go the extra mile to ensure that you're working towards your own, unique goals for your stay—whether it's renewed energy, weight-loss or simply relaxation.
Sanctuary Retreat ~ Mission Beach, QLD
Tucked away in the most magical rainforest oasis is a sanctuary like no other and a nature-lover's dream. Surrounded by thick rainforest, Sanctuary Retreat offers a unique nature immersion.
Guests can opt to sign up for one of the many yoga retreats on offer or simply stay in the space and enjoy a getaway in one of the country's most abundant eco-systems that is passionately maintained by the owners.
Choose from simple, power-free huts that allow you to take in the cacophony of nature sounds throughout the night, or a deluxe cabin with all the creature comforts of home.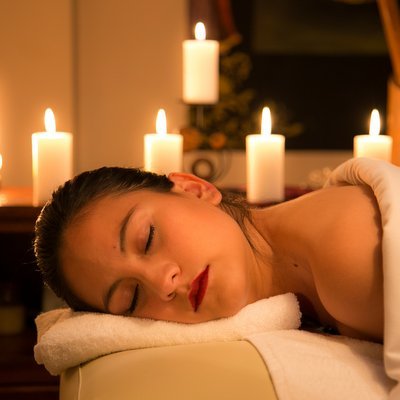 Enjoy breathtaking views at the on-site open-air restaurant, treat yourself to a massage or get your walking shoes on and explore one of the many hikes nearby. Remember to keep your eyes peeled for the resident endangered cassowary—one of Australia's most rare, unique and potentially dangerous flightless birds.
What about the 5 Top Yoga Retreats in the World?
Samadhi Health & Wellness Retreat & Spa ~ Daylesford, VIC
Famous for truly transformational retreats, Samadhi offers a unique experience that invites guests to re-assess their lives and make the shifts required to live more fully.
Your hosts boast over four decades of counselling, therapy and meditation experience and have created a variety of programs that focus on health, wellbeing, stress-management, relationships and personal growth in the most lush, peaceful place.
Of course, in addition to all the soul-searching, guests can enjoy indulgent massages and treatments, sightseeing, meditation and yoga.
Gaia Retreat ~ Byron Bay, NSW
Tucked in a peaceful pocket of Byron Bay's heavenly hinterland, Gaia Retreat was co-founded by Australia's sweetheart Olivia Newton-John, and offers guests a truly indulgent experience in Australia's heart of healing.
You can create your own experience, choosing from the abundance of activities available—from yoga and meditation to boxing, organic cooking classes and even clay sculpture.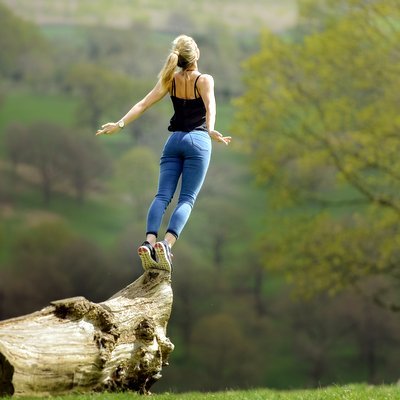 With a focus on visual appeal, guests can enjoy picturesque views, luxurious accommodation and meals that look almost too good to eat.
The retreat's 35 healers and therapists offer the treatments, and if you can handle any more relaxation, laze around in the pool, spa or sauna that takes in the luscious natural surrounds.
Gwinganna ~ Gold Coast, QLD
Surrounded by ocean and mountain views, Gwinganna is a multi award-winning wellness haven.
Designed to help you re-evaluate your lifestyle, the retreat is luxurious and relaxing as well as thought provoking.
The Gwinganna spa is the largest in the southern hemisphere—boasting 33 rooms, with treatments ranging from Japanese 'rockupuncture' to life coaching, tarot card readings and more.
Guests can expect all the usual five-star indulgences surrounded by abundant nature, as well as a diverse collection of activities to enjoy—with a focus on balancing out the yang and yin aspects of our life (i.e.—you're also encouraged to rest). But those who truly dive in are also offered the opportunity to re-assess and renew—creating healthy habits to take home with you.
---

Jessica Humphries is a writer, yoga teacher and passionate traveller. After studying philosophy and immersing herself in the Sydney corporate world, she threw it all in to become a yoga teacher/writer, relocating to the lazy Northern Rivers to enjoy life. Jess has taken many a travel sabbatical and continues to jet around to scope out the best wellness escapes and yoga goodness, whilst working as a freelance writer, editor, copywriter and yoga teacher. See her own travel blog at www.jesshumphries.com
---