As hotels reopen around the world, we're all excited to book trips away and staycations to reintroduce ourselves to travelling. Things might look a little bit different next time you stay at a hotel, however, with strict procedures in place for social distancing and cleanliness. Here are a few ways that staying in a hotel will be slightly different following lockdown.
Cash payments will be a thing of the past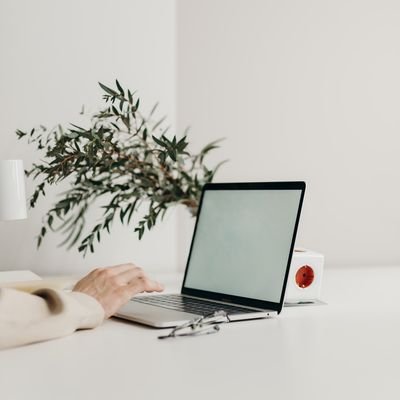 Remember when you could pay for a drink at the hotel bar with cash? We predict that travellers will soon stop carrying cash with them, as the pandemic forces hotels to prioritise digital or card payments to reduce contact points. Payment for your room will most likely take place prior to your arrival, and any extras will be settled digitally following your stay.
Check in will be contactless
You probably won't be seeing doormen or bellboys any time soon, as efforts are made to reduce the amount of staff guests come into contact with when they arrive. Check in is likely to be a digital process, checking yourself in via an iPad or app, or a contactless check-in with minimal staff on reception. Your check-in time may also be staggered to reduce the footfall through the lobby.
Expect temperature checks
Many hotels will carry out regular temperature checks on both staff and guests to help to reassure everyone. Complimentary masks, hand sanitiser and gloves are all likely to be included when you arrive at your hotel room.
Meals will change
All-you-can-eat buffets will be discontinued, perhaps forever. The pandemic has forced the hospitality industry to realise how unsanitary these buffets can be. Room service is likely to be encouraged, with trays left outside hotel rooms so staff don't have to enter. If you wish to eat in the hotel restaurant, it is likely that tables and meals will have to be pre-booked. More outdoor areas for dining and drinking will be available, with umbrellas and patio heaters for inclement weather.
Certain facilities may still be closed
Depending on the rules in the country you are staying in, leisure facilities such as swimming pools, spas and gyms may still be closed. If they are open, social distancing rules are likely to be in place. Changing rooms may be closed, with guests encouraged to change in their own rooms. You will likely have to pre-book the time you wish to use the leisure facilities and abide by a strict timetable.
Technology will improve
Many hotels will be introducing new technology to reduce the number of touchpoints in rooms and public spaces. Key cards to open doors and operate lifts will reduce the need to touch door handles and buttons. Bespoke apps will control hotel rooms, allowing guests to change the temperature, control the music or turn off the lights using their own mobile phones.
---
Emma Lavelle is a UK based writer and photographer and has her own blog Field and Nest.
---