International travel may be on pause for now, but there is lots of speculation about when and how the world will reopen. Travelling by plane is likely to change dramatically, just as it did in the wake of the September 11th terrorist attacks. Procedures at the airport, during boarding and disembarking, and during the flight are all likely to be different to what we were used to. Here are some of the ways that air travel could change after the lockdown.
Temperature screenings at airports
It's highly likely that all travellers entering airports will have their temperatures checked. This will mean that if you show a high temperature, you will not be allowed to fly, minimising the risk for other travellers in the terminal and on the flight, as well as restricting movement for people suspected of having the virus.
Less people on the plane
Measures will have to be put in place to enable social distancing as much as possible on planes. Some airlines have already started leaving middle seats empty, and others are likely to adapt this as more countries open up to visitors. Planes are likely to only sell tickets for half their capacity, and some may also stagger rows for further social distancing.
Masks and gloves
It may become compulsory to wear facemasks and surgical gloves at airports and on planes, to further reduce the chances of spreading the virus. Regardless of whether this becomes compulsory, most travellers are likely to wear masks for their own safety – as was seen following the SARS epidemic in Asia several years ago.
Staggered boarding
Rather than the usual free-for-all when boarding flights, there are likely to be measures put in place to stagger people boarding (and disembarking) the aircraft. Social distancing will be tricky on planes, but implementing measures such as staggered boarding could help passengers come into contact with less people.
More digital technology
There will be less contact between airport workers and passengers with new digital technologies put in place. This will include everything from checking in your luggage to going through passport control, and could involve introducing elements such as facial recognition technologies.
Flying will be more expensive
As airlines recoup the money lost during lockdown, prices of plane tickets are likely to be much more expensive than we are used to. Budget airlines could temporarily become a thing of the past, and as a result people may take less frequent, longer trips, rather than several weekend breaks. Airlines will likely be barred from filling each seat when foreign travel resumes, meaning that airfares would have to double to maintain previous profit margins.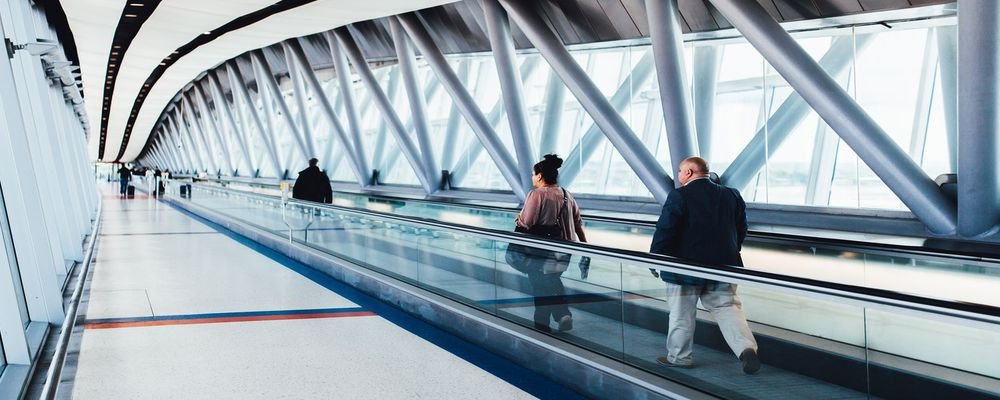 It could take much longer to check in
All the new procedures that will be implemented in airports are likely to make checking in and boarding the aircraft a much lengthier procedure. Some experts estimate that social distancing, the sanitation of the plane and luggage, and staggered boarding times could mean it would take up to four hours to go through the airport.
Bringing your own food
Trolley services are likely to completely stop or only offer light refreshments on longer flights, in an attempt to reduce contact and maintain social distancing. Passengers will be expected to bring their own food and drink onto their flights.
Immunity passports
One way that foreign travel could open up again is with the introduction of immunity documents showing that a passenger either has immunity to the virus or has been vaccinated. If so, travellers would have to keep these documents on their person to ensure they gain entry to the airport and are allowed to enter their destination.
---
Emma Lavelle is a UK based writer and photographer and has her own blog Field and Nest.
---