Visiting a crowded destination is of more concern than usual at the moment. Not only do you have to be cautious of the local environment and infrastructure, but you also need to respect people's personal space during the Covid-19 pandemic. Here are some ways that you can be a more responsible tourist when visiting a crowded destination.
Take regular Covid tests
If you can, take regular Covid tests to ensure that you test negative. This will help your own peace of mind while helping to ensure that you protect those around you, especially if you are in a crowded place where keeping your distance is impossible.
Wear masks
Another way to respect the locals and fellow tourists during the pandemic is to wear a face mask in crowded areas, particular indoors. Some countries have rules where you have to wear masks in certain situations, but also use your own initiative and wear a mask if you are visiting a place that feels particularly busy.
Get up early
Avoid busy places during the middle of the day when most people will be around. Wake early and visit popular attractions before anyone else to have them to yourself. Not only is this safer with the current situation, but you'll have a nicer, more peaceful experience.
Go where the locals go
If you are experiencing long queues at restaurants and tourist hotspots, step off the tourist trail and seek out the places where the locals hang out. You'll be able to enjoy a more authentic experience while getting to know the local culture and avoiding the worst of the crowds.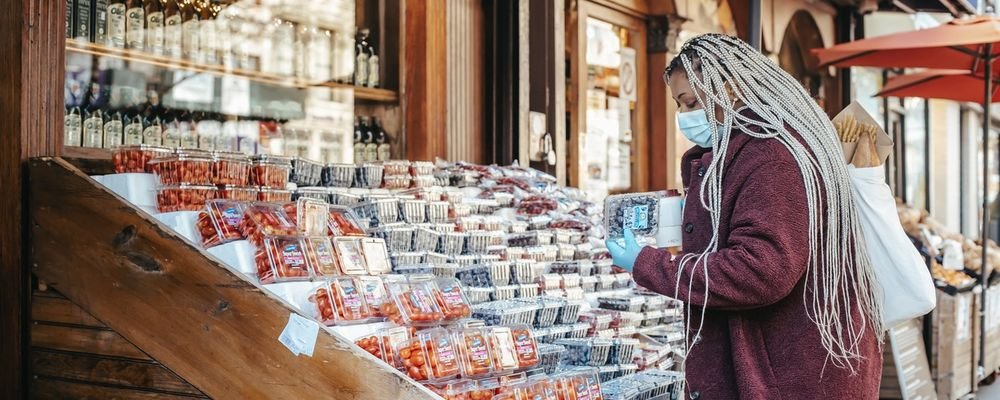 Put your money into the local economy
Avoid chain shops and restaurants and make sure you put money into the local economy by shopping at markets and independent stores and eating and drinking in local restaurants and bars. Many busy destinations suffer from day trippers and cruise ship passengers coming in for the day, crowding the streets but not spending their money locally.
Get out of town
If you're staying in a very busy location, why not take a day trip and get out of town. Hire a car or take public transport and take a trip to a quieter location to have a relaxing day away from the crowds.
Do your research before you go
Are you planning on visiting a destination that you know is overcrowded? Why not time your trip to visit outside of peak season, when there will be less crowds and less of a strain on the local infrastructure?
---
Emma Lavelle is a UK based writer and photographer and has her own blog Field and Nest.
---