Life on the road is fun, financially rewarding, and great for your health. You can earn a great living as a digital nomad and see the world while working without a fixed location.
However, you're almost certain to encounter some bumps along the way that can impact your physical and mental health. These situations can be stressful if you aren't used to working with new health providers or getting healthcare outside of your home country.
Fortunately, you aren't the first digital nomad to encounter a health scare while working on the road. If an emergency does arise, there are steps you can take to deal with it and stay healthy, no matter where in the world you are.
Prepare for Accidents
Accidents happen when you travel and live as a digital nomad. However, that shouldn't hold you back from enjoying your travels. Rather than avoiding adventure due to fears of an accident, make holistic plans to give yourself a safety net in case something happens.
This is particularly important if you travel the world in a van and are far away from a major city. Prepare for accidents by properly equipping your van for the nomadic lifestyle. Small changes, like installing an in-built Wi-Fi system or hotspot, can make a world of difference in an emergency. Not only does that ensure you can work during your travels, but it will also allow you to access telehealth services or medical services in your area during an emergency.
You should also allocate a safe space to keep important information like:
Medicines you use and dosages
Contact numbers for nearby hospitals
Instructions for how you'll get back home
A complete contact list
These small details can make a big difference if an emergency comes up and you're unable to care for yourself. People who travel with you or find you in need can quickly gather the information and get you medical attention. You can also keep that information in your suitcase if you aren't using a van but are instead relying on trains, planes, buses, or other modes of transportation during your travels.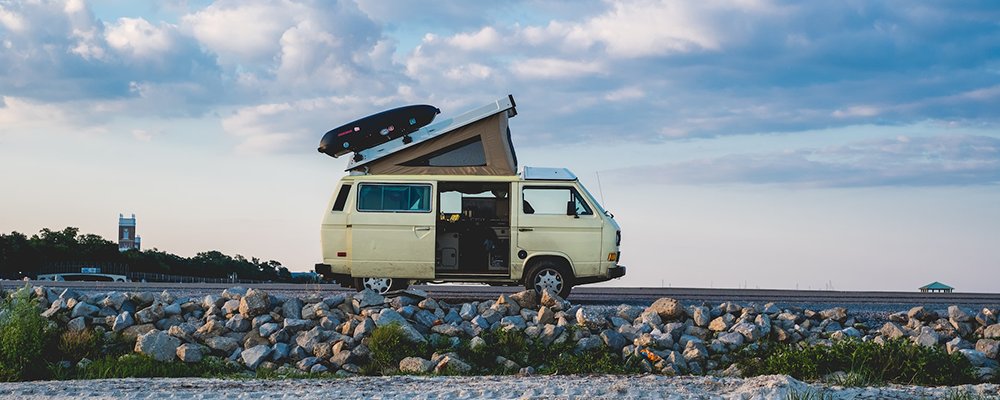 Get Professional Help
Eventually, you're going to get sick, stub a toe, or break a bone in your body. These are unavoidable bumps in the road that everyone experiences from time to time.
However, you may not need to divert course entirely just to treat a sore throat or a tender elbow. Consider checking in with an online doctor if you do not have acute symptoms. Online doctors can diagnose and treat common conditions like:
Cold and flu
Skin conditions like rashes
Mental health issues and conditions
Allergies and asthma
Sleep issues
That said, don't hesitate to seek professional, in-person help from your closest emergency provider if you're experiencing acute symptoms of any kind. Health emergencies can evolve rapidly, and you don't want to be in a remote location when you realize that your condition is worsening.
Ensure You're Covered
Even if you come from a country that provides universal health coverage, you'll likely need to get travel medical insurance if you take your adventure abroad. Every country has a unique approach to healthcare and it's all too easy to accrue debt while you're overseas — which is the last thing you want to worry about when you're on the road or feeling unwell.
Consider getting more comprehensive coverage as a digital nomad. You may be spending lots of time in airports, which can make you susceptible to picking up an illness while in busy or crowded spaces. Comprehensive coverage is particularly important if you want to travel to a country like the U.S. or Germany which have expensive healthcare costs.
Try to keep up a robust emergency fund, too. Emergency funds are crucial during a health scare, as you can quickly book travel to a safe destination. Consider upping your current emergency fund to cover at least four months of your regular expenses, as this will more than take care of your needs should things go awry.
Conclusion
Maintaining your health is key when you're living and working on the road. Prepare for the worst by properly equipping your car or van, knowing how to get professional help, and saving up an emergency fund. Doing so will help you respond to any illness or injury while you travel to some of the best locations for digital nomads on the planet.