Anyone who wishes to visit Europe this summer will have heard that Greece is opening up for tourism. If you're tempted to visit Greece for a holiday in the sun, make sure you do your research before booking a flight. Here is everything that you need to know to help you plan a holiday to Greece during the pandemic.
Check the rules
Before you even start looking for flights, research the travel rules for the country that you live in. Will you have to quarantine when you arrive in Greece and then again when you return home – and is it worth taking your trip when you factor in quarantine times? Is Greece allowing visitors from the country where you live, and from what date?
Research flights
At the moment, the only airports open in Greece are Athens and Thessaloniki. All other airports are closed to international flights until the 30th June. Take a look at the flights available and look into how you would reach your destination. How often are the ferries and how long would your journey take?
Avoid popular destinations
Stay clear of destinations that are likely to be busy, including popular islands such as Santorini and Mykonos. There are more than 6,000 Greek islands to choose from, so there is no excuse not to get off the beaten track and visit one of the quieter islands, where social distancing will be easier.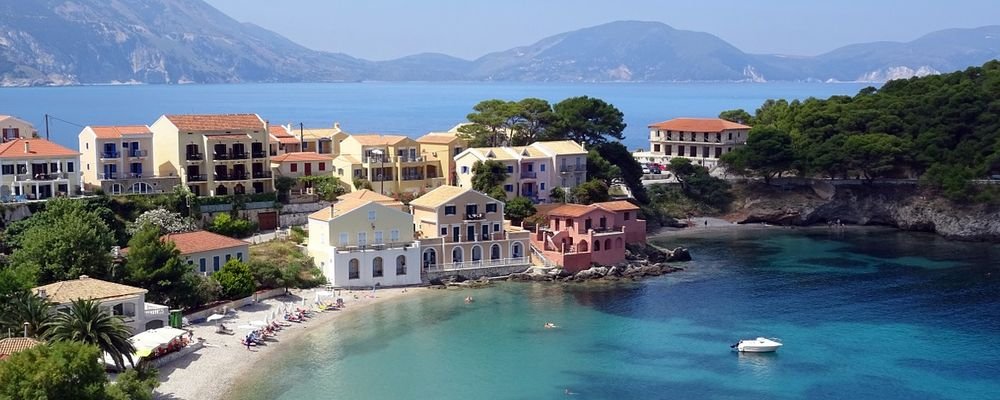 Stay clear of big hotels
Opt for a small boutique hotel, private apartment or villa, allowing you to cook your own meals, and stick to social distancing guidelines. Package holidays often partner up with larger hotels, so do your own research and book accommodation where you will feel safe and comfortable.
Don't swim in communal pools
Cool off from the Greek heat by diving into the sea or relaxing in a private pool, staying clear of communal swimming pools where the risk of catching the virus is higher. Greece has some of the most beautiful beaches and clearest waters in Europe, so you will be spoilt for choice for where to swim.
Book your trip for the end of the summer season
Greece may have already officially opened for tourism, but dependent on where you live, you might not be welcome until later in the summer. Keep your eye on the guidelines for the country where you live and perhaps book your trip for the end of the summer season to be on the safe side. Hot days and warm waters continue until the end of October in Greece, so there's no need to rush.
Be prepared for the worst
Anyone who is planning on travelling this summer should be prepared for the worst. A second wave or local outbreak of the virus could happen anywhere, at any point. Make sure you have extra funds easily accessible in case you need to change your flight at short notice or are stranded and need to pay for extra accommodation. If you are visiting one of Greece's islands, consider how you would return to the mainland in an emergency.
---
Emma Lavelle is a UK based writer and photographer and has her own blog Field and Nest.
---