If you like to travel a lot, it can be overwhelming to look to the year ahead and plan an entire 12 months of travel. However, planning your travels at the beginning of the year can be the best way to organise yourself for the year ahead. If you take some time to sit down and work out where you want to visit this year, you can spread out the timings of your trips and manage your budget for a more organised year of travel. Here are our top tips for how to plan your next year of travelling.
Decide where you want to go
The best starting point for planning your holidays for the upcoming year is to figure out where you want to go. Do you want to embark on a round-the-world adventure, are there one or two once-in-a-lifetime trips that you'd like to take, or would you like to take several short holidays spread throughout the year? Be realistic with the time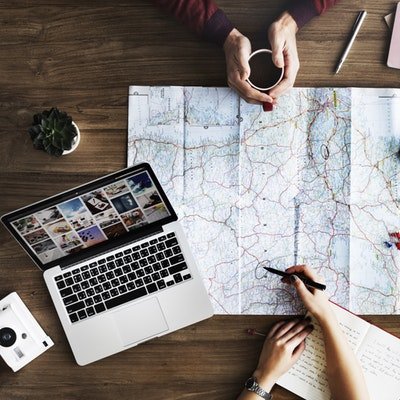 and budget that you have available, considering the likely costs of each trip and how far away your destinations are.
Plan the best time of year for each destination
Once you've created your shortlist of all the places you hope to travel to in the year ahead, decide upon the best time to visit each destination. Think about the weather, the activities you are hoping to do and any festivals or events that are taking place throughout the year. Some destinations are best visited during summer or winter to make the most out of your trip, while events, such as music festivals or gallery openings could influence your decisions. Try to space out your trips evenly throughout the year, so you have chance to recuperate and save up money between each individual holiday.
Decide on the length of time for each destination
Once you know where you want to visit and when, it's time to consider how long you would like to spend in each destination. Be realistic with your planning, considering how long the flights will be and how much you want to see. City breaks close to home may only require a few days, whereas you may want to take more time for a far-flung adventure to the other side of the world.
Set a budget for each trip
The next stage of the planning process is to set a budget for each trip, or for your overall year of travel. Spread your budget out realistically across the year, considering how long you would have to save up in between trips. This is the point when you might realise that it is not financially viable to take all the holidays that you have planned, or you may have to consider travelling at a cheaper time of year or shortening your trips to fit in with your budget.
Plan when you need to book flights
Now that you know where you're going, when you want to travel and how much budget you have for each trip, it's time to start booking your flights. Always try to book your flights in advance to secure the best prices and shop around with different airlines before booking. Again, this is another point in the planning process where you may have to allow for some flexibility to move around dates or destinations.
Do your research
When your flights are booked, it's time to get excited and start seriously researching your trips. Always do your research before jumping ahead to book accommodation, s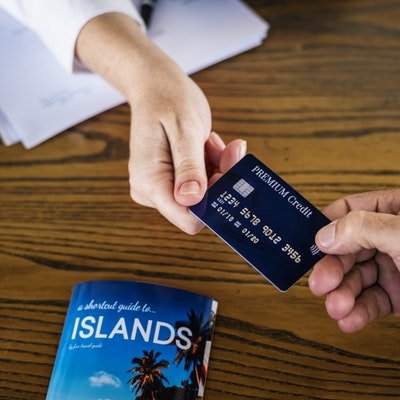 o that you can make an informed decision of where you want to stay (or how long to stay in each place if you are travelling around). Look into the best neighbourhoods to stay in, dependent on what you are planning for each trip.
Book accommodation
Finally, now that you know where you want to stay, look into your options for accommodation. Think about if you want to stay in a hotel, apartment or perhaps a more unusual form of accommodation. When planning your type of accommodation, consider things such as if you want to be able to cook your own meals or if there are any facilities that you would like to have.
---
Emma Lavelle is a UK based writer and photographer and has her own blog Field and Nest.
---