Littered along the sandy foreshore of the Coral Sea are 4 quaint beachside villages that create the playground of Mission Beach in the Cassowary Coast region of Queensland: South Mission Beach, Wongaling, North Mission Beach and Bingil Bay. The area is one of the closest land jumping-off points to the Great Barrier Reef. It's 14 kilometers of glorious palm-fringed beaches where you can pull up a deckchair for a front-seat view of never-ending blue. It's chill-out time.
The area is soaked in beach vibes with plenty of casual eateries, eclectic coffee shops, and the odd boutique if you didn't pack enough clothes for a holiday. A rainbow of canvases is draped through the beachfront trees for the markets on Sunday mornings. You can gather up fresh food supplies, grab a scented candle, or buy a locally handcrafted souvenir.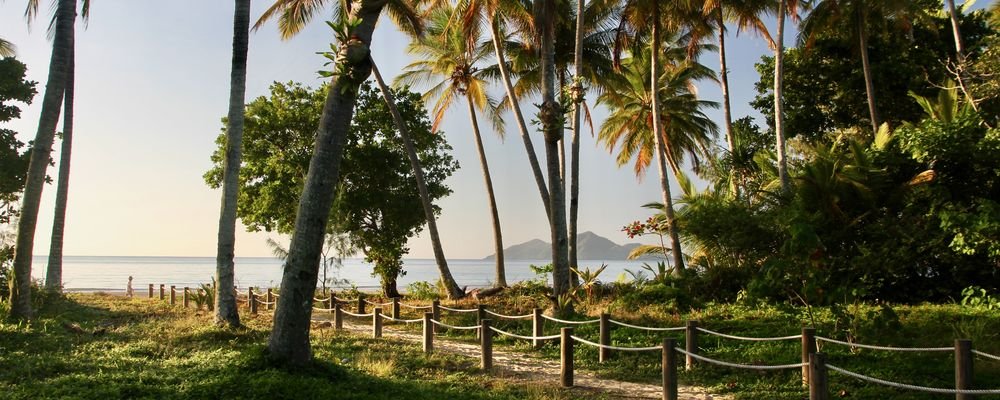 It's possible to take a ten-minute boat ride to Dunk Island for a day or explore the wet tropical rainforest that surrounds the area in the hope of spying the bright blue face of the inimitable local bird that can't fly—a cassowary. For adrenalin junkies, there's white water rafting on the Tully River and sky diving if you want to spread your wings in blue skies over sparkling seas. Of course, the reef's unique coral beds and flitting reef fish are worth the effort of snorkeling or scuba diving. There are no traffic lights if you hire a bike to cruise around. Or, you can get serious with some mountain-biking along the Musgravea Trail in Djiru National Park. You can even throw a line in off the public jetty to catch that elusive big fish.
For that perfect escape venue, where not only do you have a deck chair in nature's dress circle, but a plush pillow to put your head on at night, there's Castaways Resort & Spa Mission Beach. It comprises 3 properties of 47 luxurious offerings in a boutique resort: beachfront rooms, self-contained apartments, plus a beachside villa that is totally drool-worthy for those wishing to have their own personal and private beachside enclave.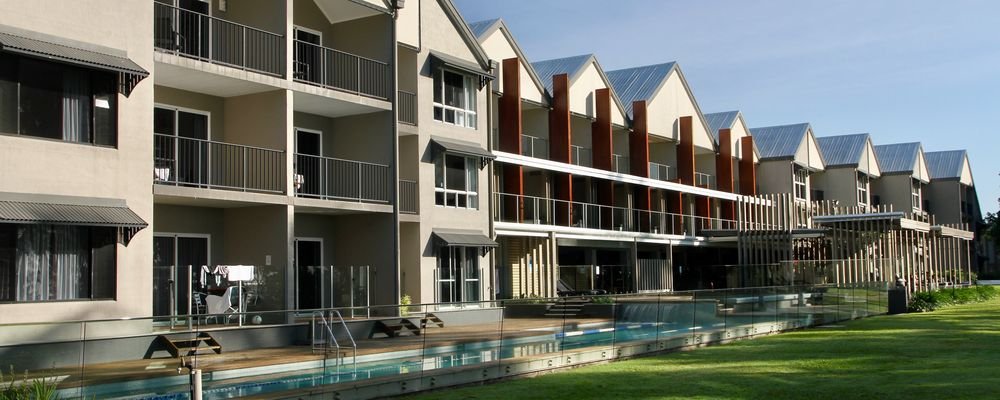 Full-length massive windows bring the dazzling outside into your accommodation, whether it be lush rainforest in serene nooks or wondrous visions of the Coral Sea on your doorstep. You can take a plunge into the beachfront pool or meander along the walking track on the foreshore under swaying palm trees in the cool of the mornings. The WiFi is complimentary and available throughout the resort for those who can't switch-off.
BUKO restaurant/bar within the resort is the chic place to hang-out—whether it's chowing down on breakfast goodies, indulging in a long lazy lunch, watching the sunset with a cocktail in hand, or delving into the dinner menu with a heightened appetite. You can down a few ice-cold craft beers or slowly sip cocktail creations, including mouth-puckering delights— Tequila Mockingbird and Pornstar Martini—to set the mood. BUKO is known for its seafood platters created with locally sourced produce. Yet, some would argue that the Bingil Bay Sirloin trumps the just-caught glistening crustaceans. Make sure you satisfy your sweet cravings with a sticky ginger pudding or a luscious coconut rice pudding arancini with lashings of mango icecream. Add to this a silky drop of Felix Cane Cut sticky dessert wine, or have dessert-in-a-glass and savor the liquid creaminess of a Ferrero Rocher cocktail.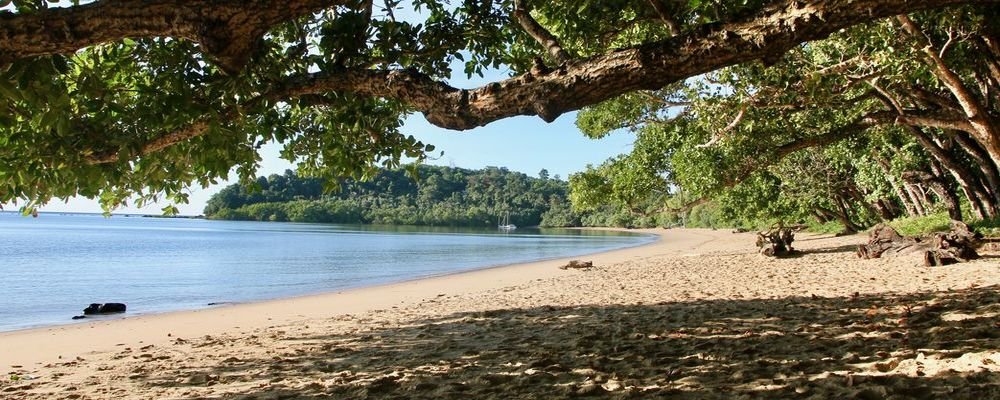 Mission Beach is a haven for dreamers—whether you want to experience heart-pumping activities or to curl up in your own world. You can find your own slice of sandy paradise in small deserted coves where the only footprints in the sand will be your own. It's a tropical hideaway for singles, couples and families, with accommodation to suit all budgets.
Note: During the months between October and June, you will have to take your beach swimming activities in a stinger net.
---
Gail Palethorpe, a self proclaimed Australian gypsy, is a freelance writer, photographer and eternal traveller. Check out her website Gail Palethorpe Photography and her Shutterstock profile.
---