We've all stood before the closet, luggage lying wide open somewhere behind you, staring at the wide array of clothes we own and wondering: "What on earth do I pack?" Be it a trip with friends, or a short, romantic getaway with your significant other, the struggle is real. However, absolutely do not pack your entire wardrobe in three suitcases for a two-night trip.
First things first: determine your itinerary.
Will you be on a shopping trip with the girls? Or will you be sipping Martinis and working on that tan on a white sand beach? Will you rough it out trekking a jungle or climbing a mountain? Once you've figured it out, you'll know what not to pack.
Then, check the weather.
Is it going to be hot and sunny, or is it windy and cold where you're going to be? It's no use bringing a bikini to a place where it doesn't go above 10 degrees for one simple reason: you'll freeze. Likewise, it's not entirely practical wearing a turtleneck jumper down at the beach. You'll just get sand stuck in places you don't want sand.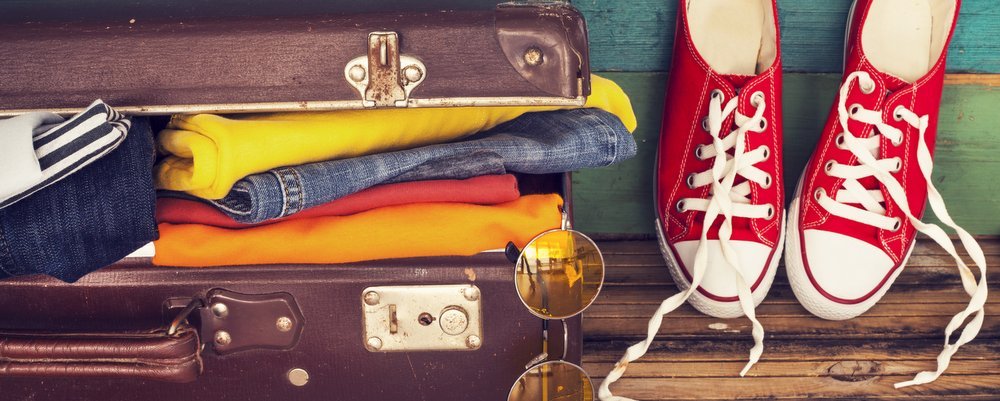 Now comes the most exciting part: putting outfits together.
I like being prepared for any kind of unexpected weather thrown my way. Despite being nice and warm during the day, temperatures could dip when the sun sets. Aside from the usual undergarments, I pack a versatile t-shirt or two to pair with my comfortable jeans, those cute shorts or a fancy skirt, and a pair of socks to keep my toes warm during the nights. A comfortable pair of covered shoes is a must, plus flip-flops for convenience or walking down that white sand beach.
To add variety your outfit, throw in some accessories like scarves, necklaces, and sunglasses. Ladies, you'll probably want to bring a pair of killer heels if you're planning to have dinner someplace fancy. If you're not a fan of heels (like yours truly, because my poor feet are shoved in heels every single working day), a really cute sandal could match any outfit perfectly. I have one personal rule for my packing: bring a black dress. You never know when it would come in handy.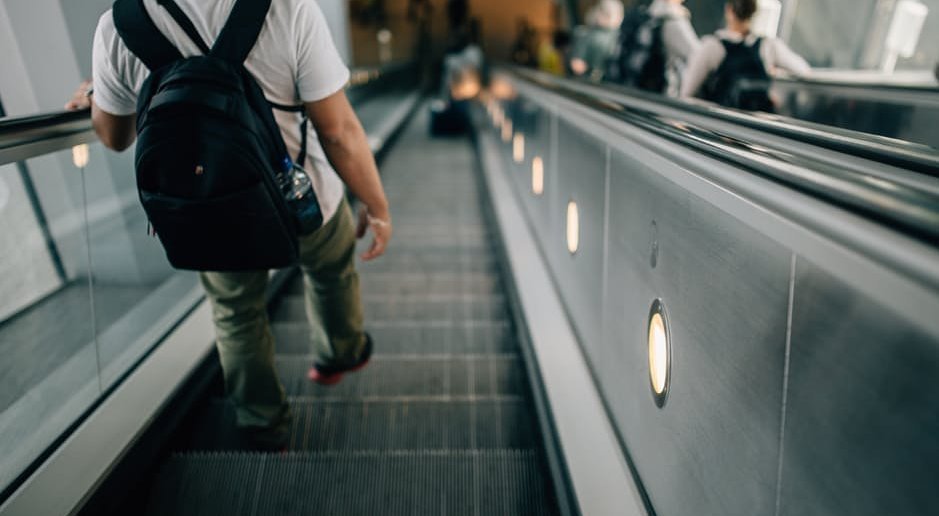 You should be able to go carry-on only.
I mostly travel with carry-on luggage on short trips because it costs next to nothing to bring that 7kg bag into the cabin. Plus, no waiting anxiously at the conveyor belt for the next five minutes wondering if they loaded your bag in the cargo. In order to do so, ensure your bottles for liquids and gels are less than 100 ml; any larger and the nice, friendly security officer will help bin them for you, no exceptions.
You may be tempted to put in a few more things in your bag, thinking "maybe I'm going to wear that piece of clothing." Trust me, you aren't. If you're lacking a sundress or forgot your toothpaste, you're going to find one in the shops by the beach anyway.
Don't forget the essentials.
Make sure you have your passport, your booking reference and your phone and its all-important charger; pack a duffle bag of optimism and wear that beautiful smile on your face because you're going on a well-deserved trip. You've earned every single bit of this short time spent away from work, so go out there and have fun!
Nur Intan Syafinaz lives out of her suitcase and tells her stories at Syfnz Says during her spare time.