Lost in Wonder - A Unique Take on Travel Photography
Forget selfie sticks and over-exposed shots of friends giving the thumbs up in front of popular landmarks, New York-based photographer, Trina Merry has amped up the game on travel photography.
Inspired by her distaste of the contemporary culture of selfies, Merry has created an awe-inspiring selection of images that combine traditional views of some of the world's most famous landmarks with model Kyle James, whose body is painted to blend in seamlessly with his surroundings.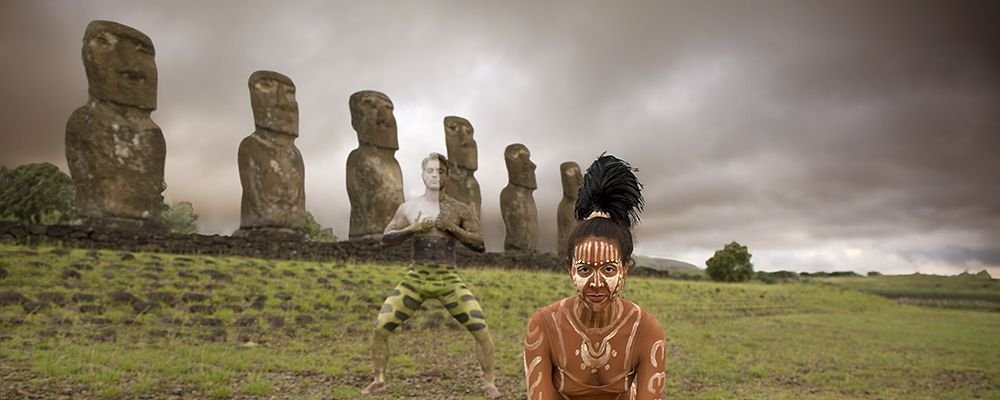 The idea for Merry's series of shots came about whilst she considered with distain the plethora of 'envy photos' on Instagram. Scores and scores of repetitive images showed tourists stood in front of iconic scenery, raising their arms, giving the peace sign or grinning awkwardly for the camera. There was a distinct lack of any meaningful interaction between the landscape and the subject of many of the photographs that she came across. During a press release she asked "why are people traveling to these sites for only a brief moment to take a picture and brag to their friends?"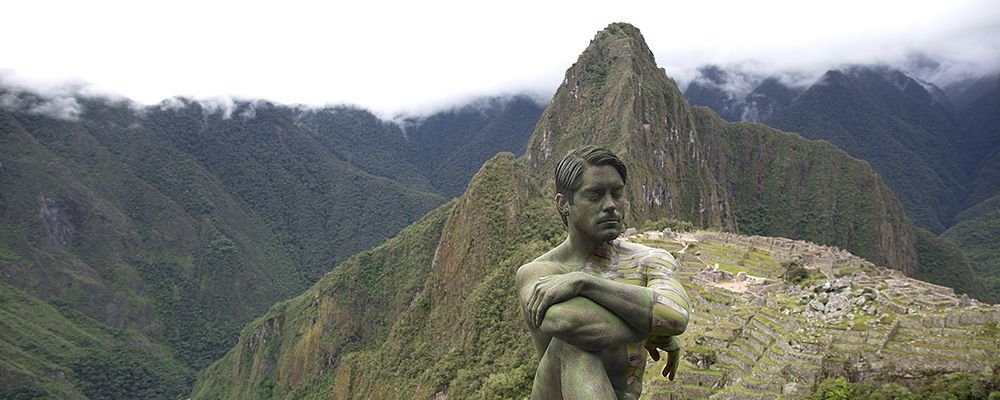 Seeking a way to add meaning, skill and interest into travel photography, Merry envisioned a way of capturing a subject against a variety of iconic backdrops that would complement the scenery, rather than take away from it. She cleverly painted her model's body to reflect their surroundings, then positioned him in such a way that he almost disappeared into the background.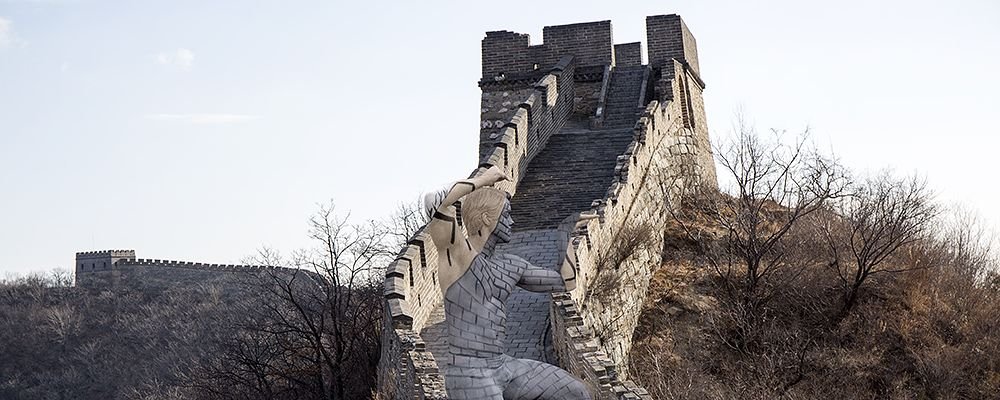 Her model is more hidden in some shots than others. Sat in front of Machu Picchu and perfectly balanced between the Pyramids of Giza and a vibrant blue sky, he is instantly recognisable yet doesn't command attention away from his surroundings. In other shots, such as stood in front of the Colosseum, scaling the Great Wall of China, and leaning against a wall in front of Petra, it is harder to spot his figure. In these images, the scenery is admired first, before the viewer realises that a model has ingeniously been concealed within the image.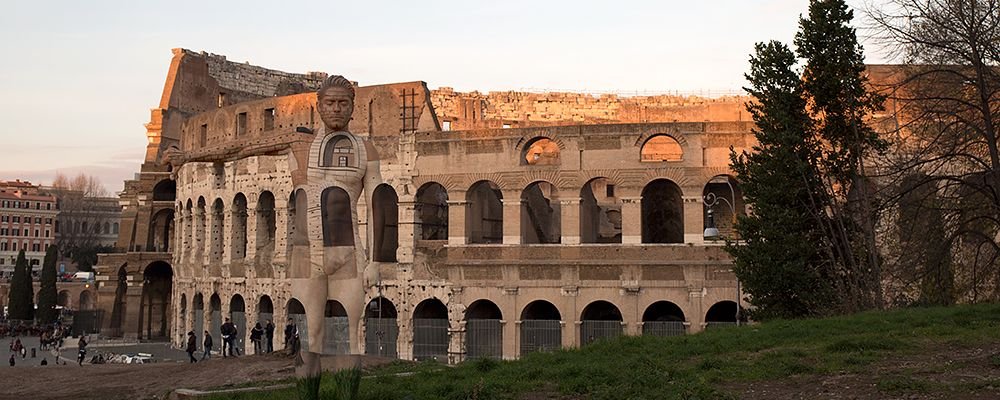 And so what can we take away from these images? Be mindful of Merry's mantra, and be considerate of the landscapes when taking your travel photographs. Don't be a glory hunter, and if you wish to pose against iconic scenery, ensure that you let the landscape take centre stage. After all, you have travelled across the world to look at the scenery, not to take a selfie.
Visit Trina Merry's website to see all her amazing images and follow her on the Trina Merry Facebook page.
Emma Lavelle is a UK based writer and photographer and has her own blog Field and Nest.