Malta and Gozo - A Short Travel Guide
There's no other way to say it – everyone seems to forget about Malta. Perhaps it seems too remote for your run-of-the-mill vacation; or maybe it's because there are so many other Mediterranean countries people feel they "have to" see first. But Malta, just off the southern coast of Sicily, is beautiful, one of its official languages is English, and it's simply waiting for you to discover it.
Malta has been inhabited for no less than 6,000 years, and has a rich history of popularity among some of the world's greatest civilizations – which contributes to its easy blend of familiarity and exoticness appreciated today by its thousands of visitors.
To get a sense of what awaits you on Malta, first you have to determine what kind of vacation you want to have – do you want to spend most of your time visiting historical cities? Are you looking for five-star luxury in the Mediterranean? Do you prefer to spend each day on a different beach? Are you heavy into diving? Malta has all of this, and you can pick and choose based on your interests what kind of vacation you have there.
Valleta
Valletta, the country's capital, is where you'll arrive if traveling by sea. It's on the northeastern coast, and from afar resembles a sandcastle city rising up from the sea. Most of its architecture is from the 16th century and is very pedestrian-friendly, although it does have some steep areas.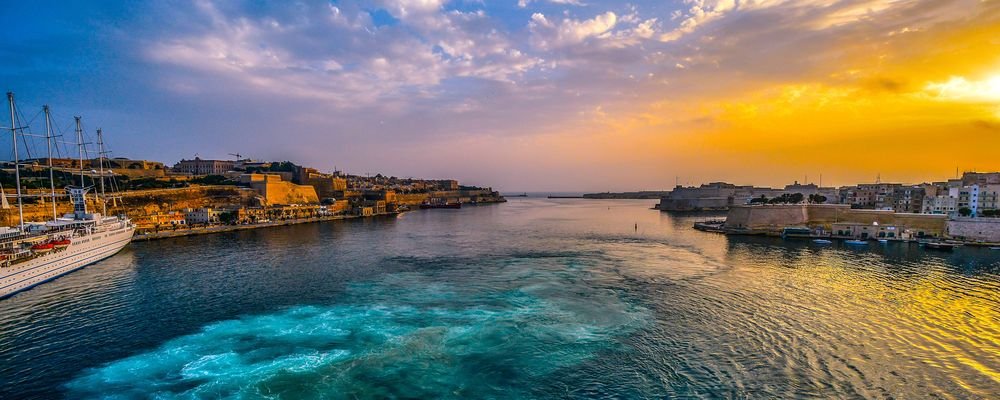 While there is a lot to do in Valletta, there are three things you absolutely should not miss: St. John's Cathderal, with its multi-colored Knights' graves and intricate marble work; the museum of the Cathedral, which boasts among its collection Caravaggio's masterpiece The Beheading of St. John the Baptist; and Fort St. Elmo, built in the 1550s and is perhaps the most impressive structure on the island.
Just a half-hour away from Valletta is the country's original capital, Mdina. While the city has its fair share of museums and monuments dedicated to the history of the island, it's a stroll through the quiet stone streets that will make a visit here unforgettable. Note that while you can drive there, only the city's residents may pass through the gates in vehicles.
St. Julian's is where you want to go if you want to party all night and get room service every day. It houses the island's chicest, must luxurious waterfront resorts, and is known for its nightclubs. This is where you want to cash in those Hilton, Meridien, Radisson or Westin loyalty points!
If beach bumming is more your speed, while there are rocky areas and cliffs on Malta, there are also a fair number of some of the world's most pristine beaches. Melliena, Golden Bay, Gnajn Tuffieha and St. Thomas Bay all have sandy beaches that alone are worth a visit to the country.
Gozo
And speaking of beaches, let's move over to Malta's other inhabited island, Gozo. It's northwest of Malta and serviced by almost constant ferry service. Ramla il-Hamra is the beach to go to here, and as it is significantly less developed than Malta's waterfront, is a true paradise.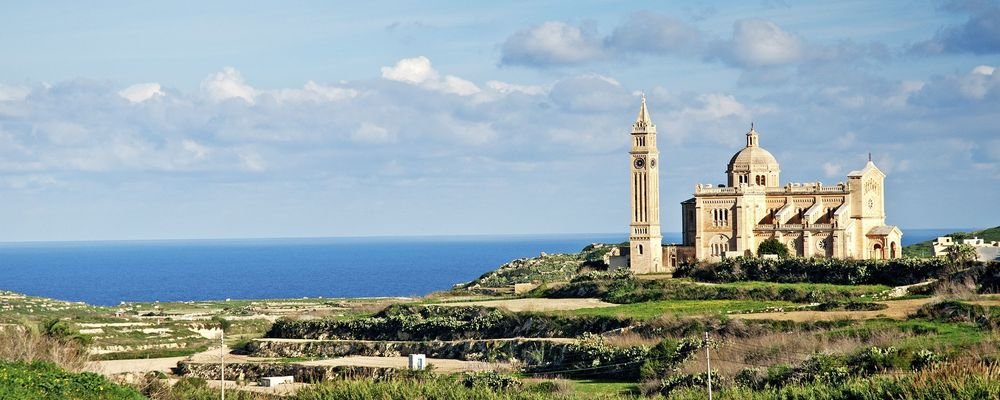 Of course, there are things to see and do on Gozo as well. The Ggantija Temples, dating back some 5,500 years, are some of the oldest manmade structures in the world and were named a UNESCO World Heritage Site. As for natural structures, the Azure Window, an arch-like rock formation on the west coast, is nothing short of breathtaking.
Outdoorsy types flock to Gozo, as its size is perfect for walking and hiking, and its diving is some of the best in the world. For example, even novice divers can handle the Gharsi Valley, which is a water canyon that feeds into the Mediterranean. Here is where you'll find the "Blue Dome," also known as "The Cathedral." It's a cave on the east side of the Gharsi Valley, and divers can surface to find the afternoon light playing a thousand games on the cave's walls.
Beginners can also head to Mgarr i-Xini during the day, while advanced divers can wait until nightfall to explore this canyon that previously housed the shipping vessels of pirates and Knights alike.
Although warm and sunny Gozo is an ideal winter getaway, its winter storms can be brutal, particularly to the northern coast. But divers who don't want to wait for the storm to pass can head to protected Xwieni Bay, with its famous underwater Double Arch rock wall.
Dive shops can be found throughout Gozo (and Malta), and there are dive instructors as well in case the sudden urge to learn diving hits you. Both islands have used the euro since 2008, so there's no exchange issue when traveling from other places within the EU. What do you say? Put Malta on your vacation wish list.
Malta Practical Information

Helpful Phone Numbers
Police: 112
Ambulance/Fire: 112




Quick Facts

Country: Republic of Malta
Capital: Valletta
Currency: Euro
Language: Maltese, English
Time Zone: +8 UCT
Population: 5.1 million

Additional Reading



Best Time To Visit
The spring months between April–June and August- November to avoid tourists.