Mendoza welcomes you with open arms—its locals are super friendly, the city, known around the world for its incredible wine, has a wealth of sights to see, and it's easy to get around. There appear to be more trees than people in this garden city, with many tree species introduced from overseas.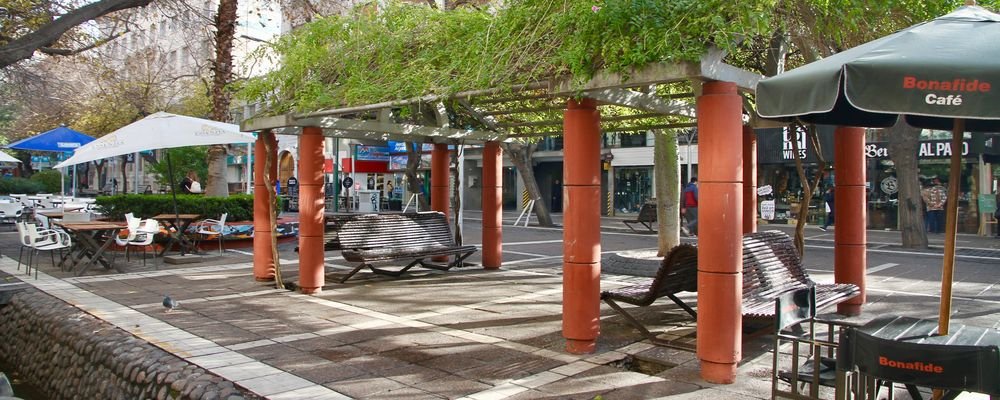 The lush tree canopy provides much-needed shade for the city that is perched in the middle of a desert at the feet of the imposing Andes Mountains. You do have to be careful when walking around town not to fall into the monstrous irrigation drains that carry the melted snow from the mountains. Known as "gringo traps", you would need a ladder to climb out.
With about one million people living in Mendoza, it's one of the few pre-planned cities in South America. After the first city was totally destroyed in 1861 by an earthquake, the new Mendoza was moved a kilometre west and was designed with large expansive and open areas, just in case there was a repeat of nature's fury.
The wine boom happened in the late 1800s when wine-savvy European immigrants arrived in droves, and within 20 years, Mendoza became the biggest wine region in the world. There are more than 1,200 wine cellars to sip and slurp at, plus so many wineries to visit your head will spin.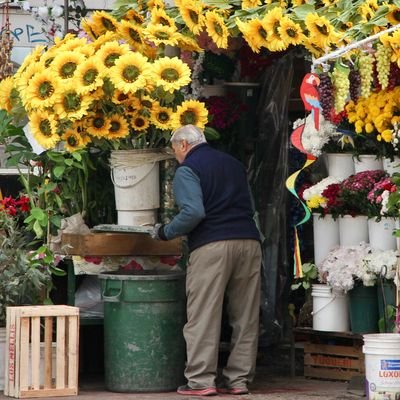 Staying in Mendoza is not so much about the city, as for its incredible surrounds. The outskirts of the town are soaked in vineyards, and snow-capped mountains decorate the distant views, calling adrenalin junkies to explore. You can eat some of the best steaks that you will have the pleasure of finding in Argentina, observe mate-drinking souls toting their flasks around with them, and devour tasty empanadas during those snacking moments.
Quaint flower stalls perch on the sidewalks, you can get your shoes cleaned and shined at street lights and plenty of buskers entertain you as you meander around the streets overflowing with outdoor cafes. Take-away food is sold by the kilo, and everyone sleeps the afternoon away. Mendoza becomes a ghost town between the hours of 1pm and 4pm, with only restaurants staying open, while the retail shops close.
Do jump on the city tourist "hop-on-hop-off" bus and orientate yourself, or climb off wherever you wish throughout its circuit. Don't be the silly tourist that I was in the winter months believing that the sun is out so it won't be cold! Halfway around I had to jump off the bus and buy an extra scarf and a beanie, as it was so cold my face was going a lovely shade of blue.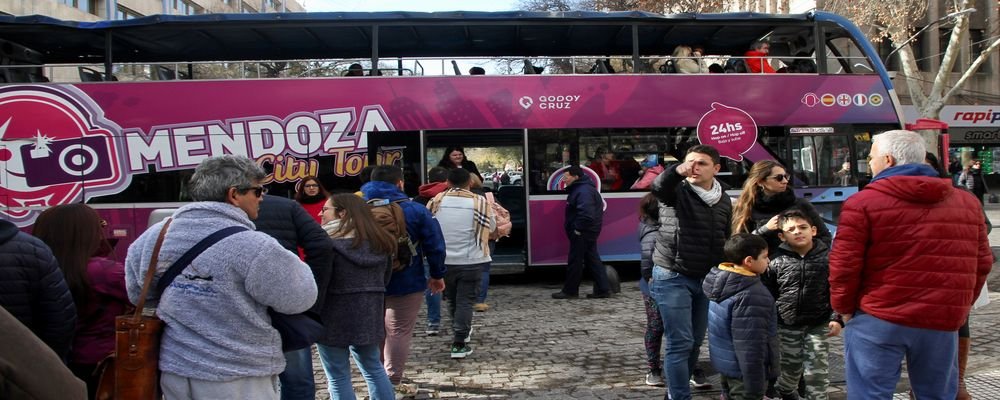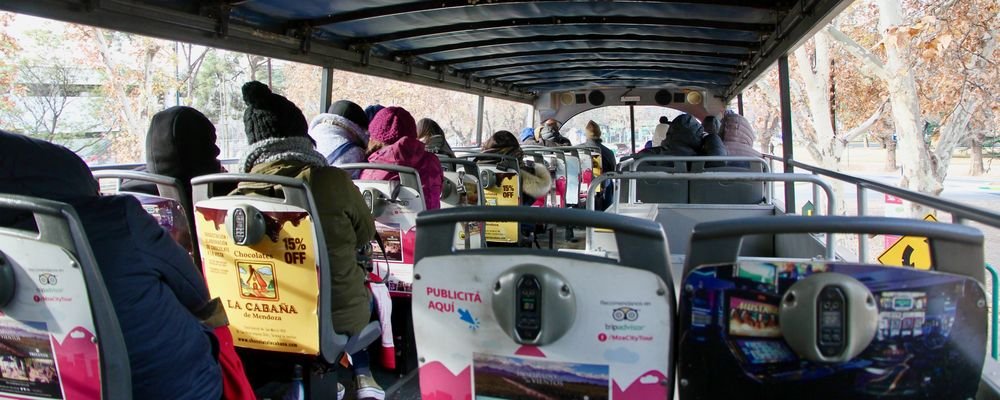 Parque San Martin is a stunning urban oasis retaining its 19th-Century glamour dotted with statues, picnic tables by the Regata Lake and a rose garden to be adored. This is where you will find playgrounds for kids, sports clubs, a university campus, a zoo, if you want to chat to the animals, a golf course and a National History Museum to poke your nose into. The impressive park entrance is where you will see the iconic iron gates of the city.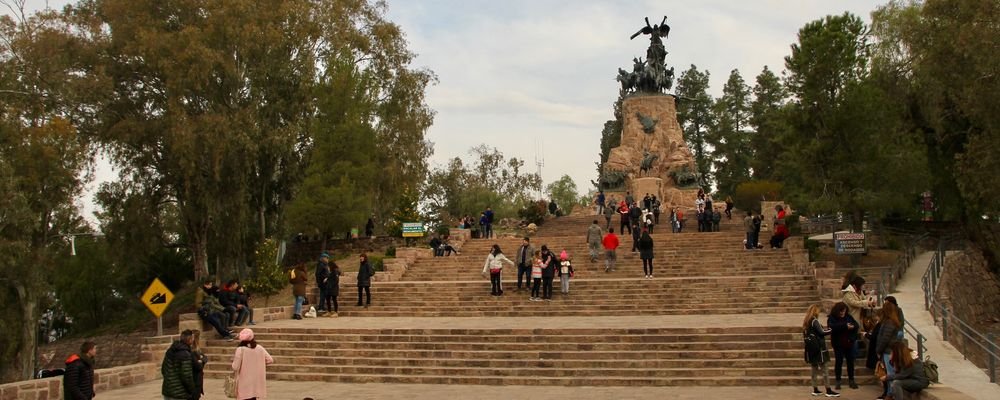 Glory Hill (aka Cerro de la Gloria) has a spectacular monument dedicated to General San Martin (the leader of the Army of the Andes) and his celebrated invasion of Chile when he crossed the mountains in the Argentine War of Independence. Sweeping views of the city and the mountains open up before you. You can actually walk up to this monument if your thighs will take it, or take the bus and jump off at this momentous winged image.
The city's main square, Plaza Independencia, is home to a museum and an underground theater. It's the most significant green space and plaza in the heart of the city and the perfect spot for a bit of people watching. Water gushes out of fountains, hawkers sell handcrafted items, and the wafting aroma of caramelized peanuts will have you salivating.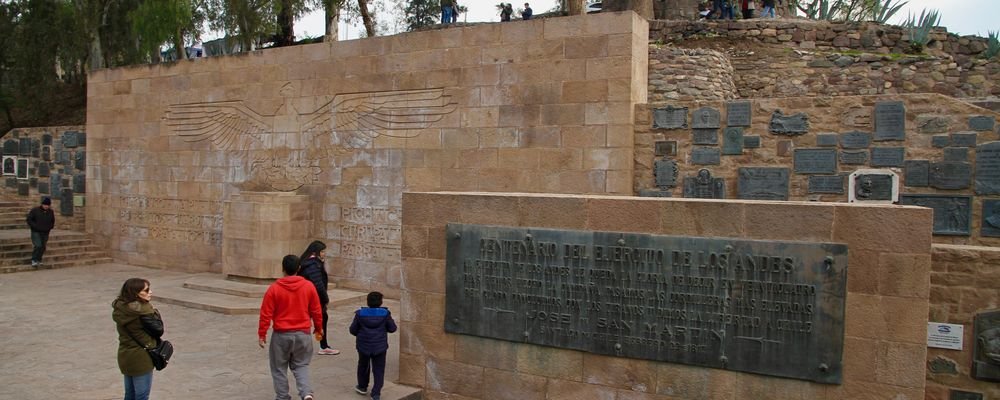 Street musicians entertain the many locals and tourists that gather en masse, especially on a lazy Sunday afternoon while ad hoc homeless doze on bench seats with their dogs at their feet. When you need a caffeine fix, you can stroll down the Peatonal Sarmiento, where it's a cafe explosion of outdoor seating and umbrellas.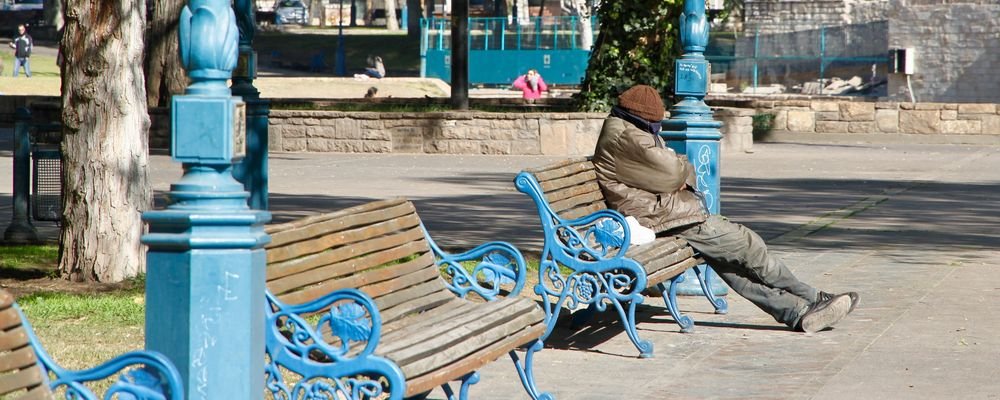 The Museo Nacional del Vino is worth walking into to glean the history of this grape city, but whatever you get up to in Mendoza, do make sure you eat steak at a parrilla (steakhouse) while downing some delicious local Malbec wine to put a big dopey grin on your face.
---
Gail Palethorpe, a self proclaimed Australian gypsy, is a freelance writer, photographer and eternal traveller. Check out her website Gail Palethorpe Photography and her Shutterstock profile.
---