This month, we're focusing on wildlife tourism and sharing articles that discuss the best places in the world for wild animal encounters, as well as detailing the most ethical ways of viewing animals in the wild. While it can be incredible to see wildlife in its natural habitat, it's important not to disturb the animals in any way. Read through these articles to find out more about where to go for ethical wildlife trips.
This first article, shared on Matador, discusses eight places in North America where travellers can go to see animals in the wild. Ranging from conservation centres to truly wild destinations, these are all places where you can stand and watch wild animals in their natural habitat.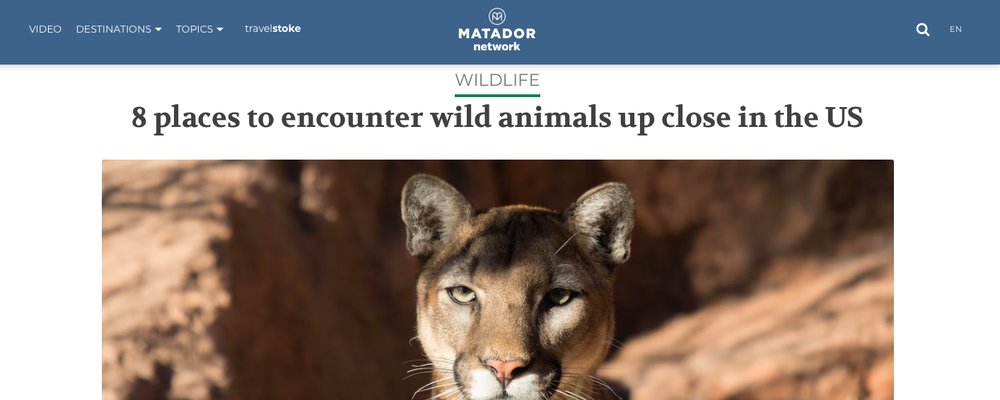 If you're more interested in creatures that live in the sea than those on land, this piece on The Guardian shares reader's tips for where in the world to go. Surprisingly, there are plenty of options for anyone in the U.K (grey seals, bottlenose dolphins, otters and even orcas) as well as plenty of suggestions for further afield. Whether you're hoping to catch a glimpse of a whale or fancy spotting seabirds, this is the ultimate bucket list.
If you're planning a last-minute trip, Wanderlust has rounded up the best animal experiences you can have around the world in October. It's important to realise when booking your trip that certain animals are only visible at particular times of the year, ensuring that you avoid disappointment. The best wildlife watching in October includes jaguars in Brazil, rutting stags in Scotland and elephants in Namibia.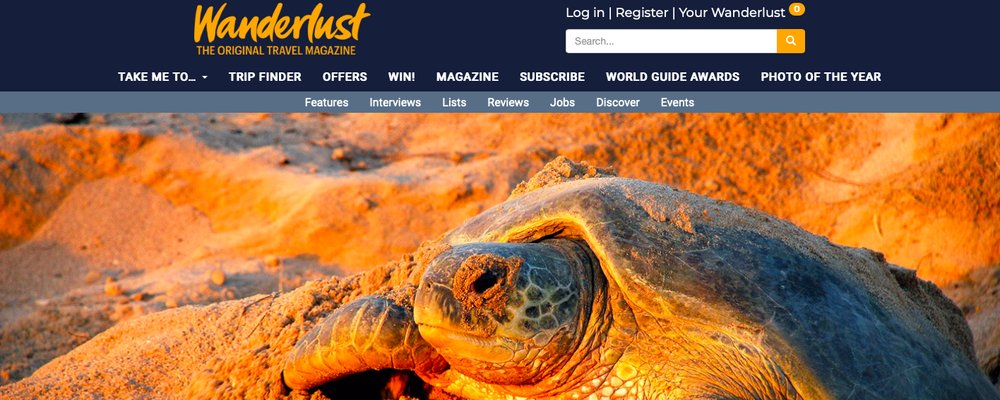 It's important to make any travel experiences involving animals as ethical as possible. This piece on Rough Guides discusses how you can book a sustainable safari in South Luangwa National Park in Zambia. The only National Park in the world to be pronounced sustainable by the United Nations World Tourism Organisation, make it your first choice for a safari adventure that's once-in-a-lifetime.
Perhaps you're looking for something a little different? National Geographic Traveller has shared five of the very best ethical tours around the world. If you're interested in wildlife, pay close attention to their fourth suggestion: an ethical safari in Italy's Apennine mountains where you have the chance of spotting wolves, bears and golden eagles.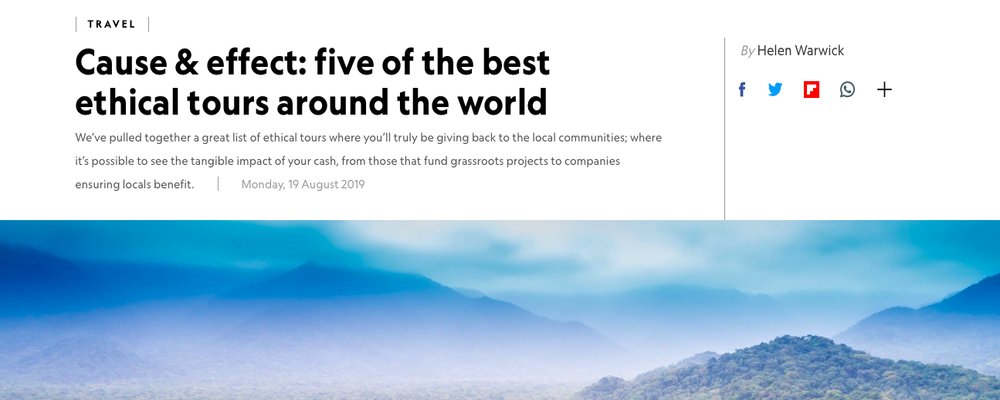 Sometimes it's important to take a step back and decide whether it's really worth trekking halfway around the world to intrude on the habitat of endangered species. This article on the New York Times discusses the dragons of Komodo National Park in Indonesia. A peak in the island's popularity (thanks to its beautiful scenery and crystal-clear seas, but also its indigenous wildlife) has caused concern with recent plans to potentially close the island to tourists in 2020.
Similarly, the New Zealand government has recently made the decision to ban tourists from paying tour companies for the chance to swim with bottlenose dolphins off the Bay of Islands. The local population of dolphins in this region has plummeted in recent years, and plans to ban tourists from swimming with them and limit the time boats can approach them hope to protect the pod.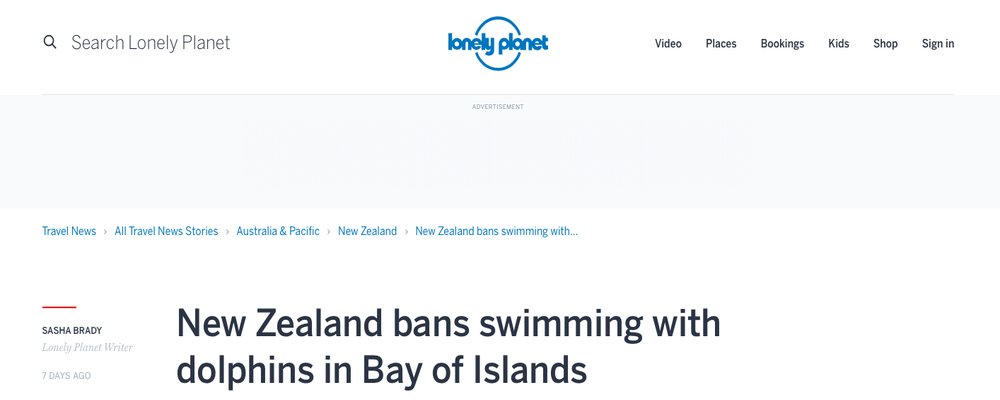 On CN Traveller, an article discusses the rise in wild animal attacks, such as bison attacks in US National Parks. The reason behind this argues the article, is that people are attempting to get close to the animals or even touch them, usually so they can take a photograph. The article talks about the different reasons why tourists shouldn't approach wild animals, as well as reminding its readers why you should never attempt to feed an animal in the wild.
If you're still unsure, this piece on Lonely Planet is a great summary of all the ways that you can be a more responsible wildlife tourist. Tips include keeping your distance, doing your research to find ethical sanctuaries and being careful when purchasing souvenirs. It's an essential read for anyone who loves animals and wants to see them in the wild.