Each month we curate our favourite articles from across the Internet, based around a popular theme. This month, we're focusing on sustainable travel, sharing our favourite articles from the past month that have demonstrated how you can lessen your carbon footprint while travelling around the world. While travelling more sustainably shouldn't be considered a trend (rather, how we should always be planning our travels) the subject is definitely getting plenty of attention at the moment. Here are some of the best pieces we've read recently.
The obvious topic when talking about travelling and sustainability is flying. How can we see the world without greatly adding to our carbon footprint? This article on Matador discusses several ways in which frequent flyers can offset their flight emissions. One way is by using an app that calculates the carbon footprint of your flight and advises how you can offset it, for example, by investing in renewable energy sources.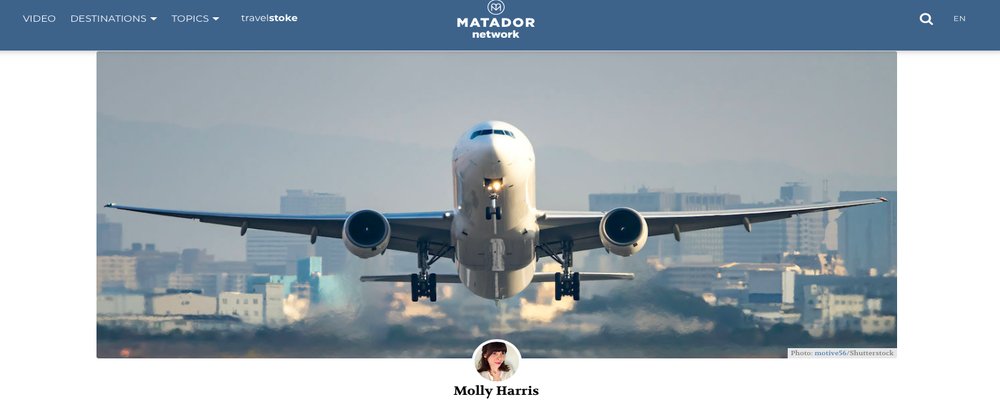 The Guardian have also shared a piece discussing the impact of flying, focusing on how Swedish activist Greta Thunberg has affected the way in which Swedes travel. The 'flight shame' movement has resulted in many people reconsidering how they travel, but the Swedes in particular have responded to this by booking fewer flights and more trains. This interesting article delves into the reasons why, while arguing the case that travelling by train actually makes for a more interesting journey.
Leading on perfectly from The Guardian's article, the New York Times have published a piece talking about the resurrection of Europe's night trains. Once primarily considered by backpackers, more and more travellers across Europe are opting for night trains rather than flying between destinations. The article discusses how train travel is so much better for the environment than flying, also touching upon the thrill and romance of a long train journey.
Travelling more sustainably isn't all about how you get there, however. It's also about what you do once you've reached your final destination. Plastic pollution is becoming more evident all around the world, and this article on Matador discusses how travellers to Bali can help to relieve the plastic pollution on the island's beaches. The advice given in this article isn't exclusive to Bali, making it an essential read for anyone worrying about how to reduce the use of plastics while travelling.
Over on National Geographic Travel, there's a brilliant guide to planning an eco-friendly trip to the Philippines. If you're planning to visit these beautiful islands and want to have as little impact as possible on the environment, this is an essential read. The article is packed with tips for where to stay and suggestions for eco-friendly activities.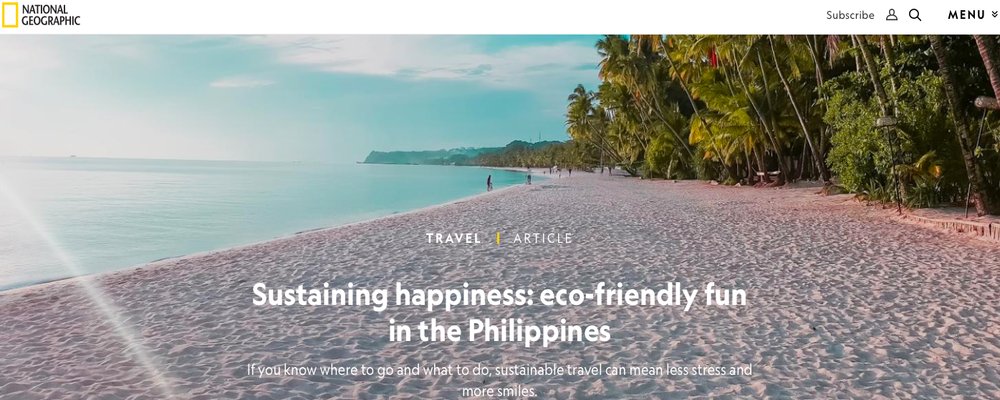 We've noticed lots of bloggers sharing content focused around more sustainable travel. Travel and lifestyle blog, Field and Nest has shared five tips for eco-friendly travel, considering everything from how to reach your destination to staying away from destinations that are struggling with over-tourism.
Another travel blogger, Nomadasaurus, has shared their ten tips for how to be a more responsible traveller. Their article includes a wide range of tips, such as considering volunteering, avoiding activities that exploit animals and minimising your waste.
And finally, if you're wondering if you should travel at all, read this essential piece from the New York Times. This article really puts into perspective the damage that one person's travel can have on the environment, detailing easily understandable facts and figures. The article talks about carbon offsets and concludes with the journalist admitting that they still travel, despite writing this report. The conclusion seems to be that if travel is something you enjoy, you should try to make changes in how you can offset your carbon footprint to minimise your impact.