Travel insurance is a nightmare in a COVID-ridden world. It was confusing enough pre-COVID when travellers believed that understanding travel insurance was akin to solving a Rubik's cube blindfolded. The legal jargon is perplexing, the clauses convoluted, and the length of the fine print is worthy of reading the novel The Blah Story by Nigel Tomm that comes in at 3,277,277 words.
The days when a lost camera or an altercation with a camel in the desert were the prime reasons for taking out insurance are over. Today, nomadic souls are more concerned about having a positive COVID-19 test before boarding a flight or needing to quarantine while abroad. Whether it's domestic or international travel, there's a bigger picture to be considered—the COVID pandemic. As a result, travel insurance has become more baffling and more complex.
Today, many countries stipulate that international visitors must have a travel insurance policy covering COVID and show proof of being vaccinated against COVID upon arrival at their border.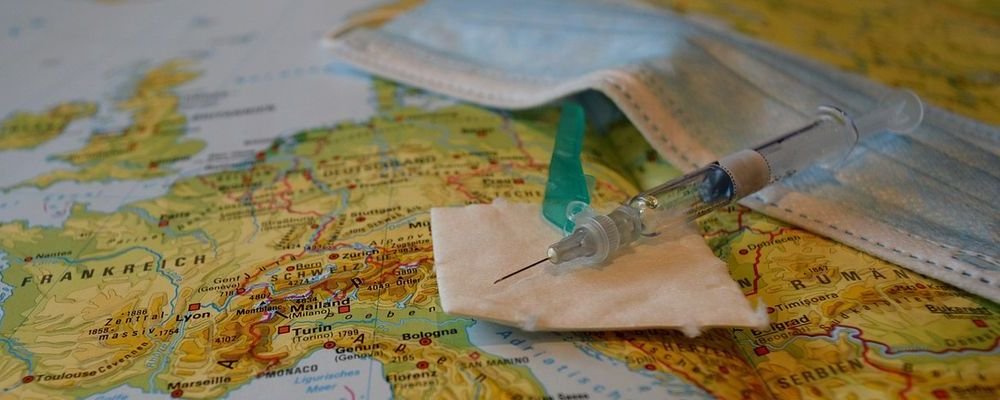 Travel insurance companies have scrambled around to develop policies that will cover most instances created by the pandemic. Still, you really have to delve into the small print to ensure that you are covered for pandemics or epidemics and to what extent.
It's prudent to look for a travel policy that's broken down into 3 parts:
Amendment or cancellation costs from the moment you book your trip
Additional expenses
Medical expenses that will cover medical treatment, hospital stays, and ambulance transportation if you find yourself suffering from COVID.
Below are a few questions to ask before handing over the cash for that travel policy, which at a glance may appear to cover everything.
Are you covered for:
1. Cancelling or changing travel arrangements because you, or your partner, have been diagnosed with COVID before departure?
2. A coworker/business partner being diagnosed with COVID, and you have to quarantine when you were due to depart?
3. When the person you were going to stay with is diagnosed with COVID, and you have to make alternative accommodation arrangements?
4. If the accommodation venue you booked has been shut down due to an outbreak of COVID?
5. Becoming infected with COVID while away—does the policy cover your medical costs, hospital stay, ambulance, and canceled accommodation/flights for the duration of you being sick? This is important. Many insurance companies will cover your medical costs related to COVID, but not the non- medical issues, such as flights and hotels.
6. If you change or amend your travel arrangements to avoid a COVID affected area once you have undertaken the beginning of your travel?
7. When you are on your holiday; your government changes the status of your destination to a 'Do Not Travel' destination? Travel insurance policies will not cover travel destinations listed on government websites with 'Do Not Travel To' status.
8. If you decide on your departure date not to go to your destination because of your fear of contracting COVID or isolating?
9. If you have to quarantine during your holiday? Will your insurance policy automatically be extended to cover that time and the extra costs incurred?
Ask your travel insurance company if it offers a 'cancel for any reason' (aka CFAR) travel policy or if comprehensive disruption cover is provided. If so, for what cost.
Read the tiny print in the Product Disclosure Statement (PDS), as this is where you will find the nitty-gritty of the policy conditions. And, check the date from when the insurance coverage begins and ends.
Usually, you have a 14-day cooling-off period after purchasing travel insurance. If, for any reason, you are not happy with the policy you have purchased, take the time to find one that totally suits your needs and your destination.
Wise Traveller insurance has got its act together with its approach to covering travellers for COVID holiday tragedies—so you can jump on that plane and head into the blue skies with complete confidence that you are covered for the travel hiccups COVID may put in your way. The comprehensive cover includes trip cancellation/interruption/postponement, evacuation, repatriation, and a quarantine allowance.
Go back to loving your travel agent for holiday bookings especially if you have to navigate a travel corridor to your final destination when an interim country may be on the no-go-to-government list.
Travel insurance is a 'do not leave home without' holiday item, a bit like packing spare undies or your shaggy toothbrush.
---
Gail Palethorpe, a self proclaimed Australian gypsy, is a freelance writer, photographer and eternal traveller. Check out her website Gail Palethorpe Photography and her Shutterstock profile.
---