Sailing Around The Greek Island In Your Own Boat
You may think that a self-sailing holiday around the Greek islands is available only to the most elite. Think again! You can now spend a week yachting around the Aegean Sea for roughly the same price as a skiing trip in the Alps, and there are an increasing number of companies offering self-chartered and crewed chartered boats. That dream of endless blue seas is closer than you think!
Your Greek Island Sailing Options
There's a couple of different options to choose from when planning your sailing trip, dependent on your ability to sail a yacht and the level of privacy that you would like. If you wish to self-sail, you must have at least two crew members who know what they are doing as you will have to skipper the yacht yourself.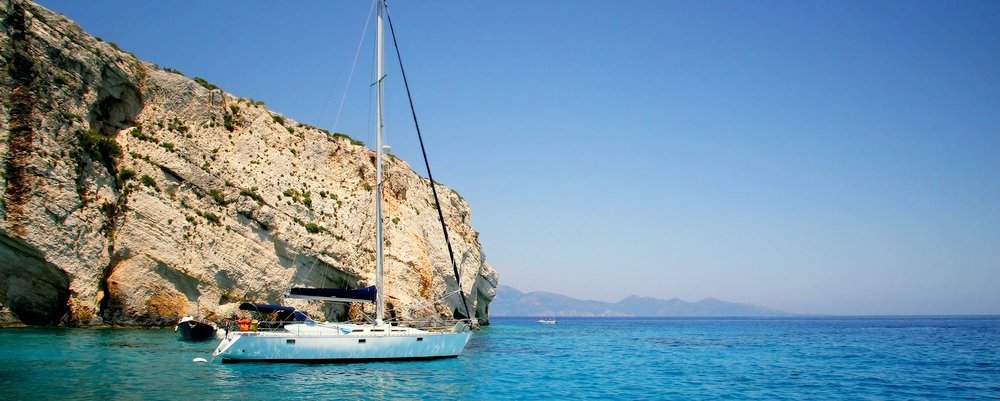 A good alternative for those who still seek privacy but don't feel completely confident in their sailing abilities is to join a flotilla, where you captain your own yacht but sail alongside other boats, with an admiral to turn to for advice and assistance if necessary. The best option for beginners to sailing is a crewed charter, where you can relax on board as a skipper manages the boat for you, taking turns within your party to assist on deck.
Where To Sail To
The next thing to consider is where to go. The Greek islands spread out across the Aegean Sea, and you will have to narrow down your trip to a smaller area in order to enjoy your sail at a more leisurely pace and to allow time for visiting the islands themselves. Santorini and Mykonos attract the most boats due to their diverse landscapes, quintessentially Greek white and blue buildings, spectacular sunsets and nightlife scenes that are more refined than some of the other islands that are frequented by younger visitors. To sail between the two, you should allow at least a week, travelling through the Cyclades. Make time to visit Paros, Naxos, Ios and the Little Cyclades route to see a completely different side of Greece, away from the tourist hot-spots.
How To Book
When it comes to booking your trip, there are an overwhelming amount of companies and tours to choose from. For a five-star luxury experience with a choice of motor yachts, catamarans or sailing boats, look to Istion Yachting, Alpha Yachting or Poseidon Charters. All of the boats available from these companies are thoroughly modern and maintained to the highest quality, and water sports equipment is usually upon request to assist in further enjoying the water. Both luxury yachts and more affordable sailing boats are available in the fleets, with different berths available for larger groups or more intimate parties.
The most important thing to remember when embarking on a self-sailing trip around the Greek islands is to take things slowly and relax. Lounge on deck, jump into the crystal clear waters and take to the helm to steer your yacht towards rocky coves, picturesque harbours and sandy beaches.
You might also be interested in 7 Tips to Selecting a Cruise.
---
Emma Lavelle is a UK based writer and photographer and has her own blog Field and Nest.
---