The beauty of an America road trip is the variety of the landscapes that you can visit in just one journey. While deserts and mountains should definitely be on your list, we'd recommend throwing a couple of forested landscapes into your itinerary. There are countless incredible forests all across North America, including National Forests and forests within National Parks, all offering beautiful landscapes, interesting wildlife and pleasant walking trails. Here are six forests that we particularly recommend visiting.
Sequoia National Park, California
If you're interested in trees, Sequoia National Park should be one of the first forests on your list. This vast, mountainous forest offers impressive landscapes at every bend of the steep, winding roads, but the most spectacular sight here is the giant sequoias. The largest trees in the world can be seen here, on a series of trails that loop through the forest. Congress Trail, a two-mile loop that passes dozens of sequoias is one of the most impressive sights, but visitors should first head to Giant Forest, where they will find the General Sherman Tree. The largest living thing on earth, the tree has a circumference of 103 feet, is 275 feet tall and 2,200 years old.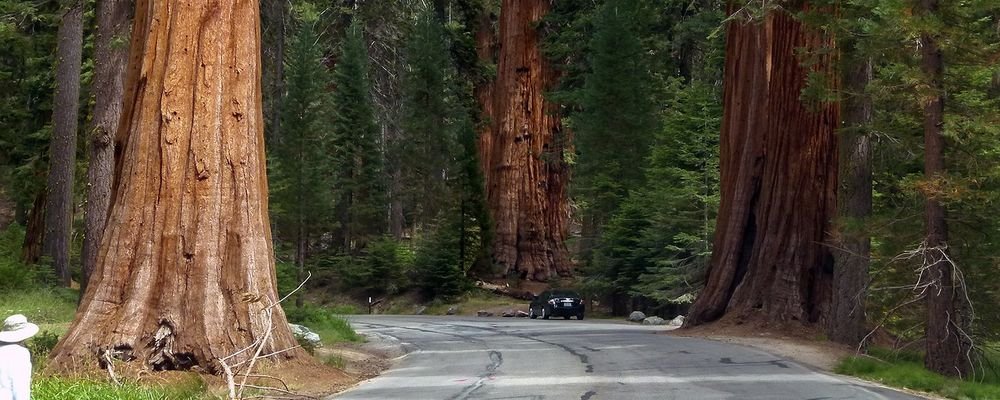 Redwood National Park, California
Sequoias may be the largest trees in the world by volume, but redwoods are definitely the tallest, some measuring more than 370 feet in height. Redwood National Park and the adjoining Prairie Creek, Jedediah Smith and Del Norte State Parks are the best places on earth to admire large groves of these incredible trees. Visitors can walk or drive around the forests, admiring the trees and even driving through them at certain points on the iconic Avenue of the Giants road. Make sure you take the time to visit Hyperion, named in 2006 as the tallest tree in the world, standing at over 379 feet tall.
White Mountain National Forest, New Hampshire
If you don't fancy hiking the entirety of the Appalachian Trail, you can still admire one of America's greatest forested landscapes by visiting White Mountain National Forest. This rugged region is known for its dramatic granite cliffs and alpine landscape, complemented by a luscious forest of hardwood trees. The forest stretches for more than 800,000 acres and is one of the best locations for remote hiking in North America. The forest is particularly impressive during fall, when many of the trees are aglow in a fiery colour palette. It's also a great place to spot moose and black bears.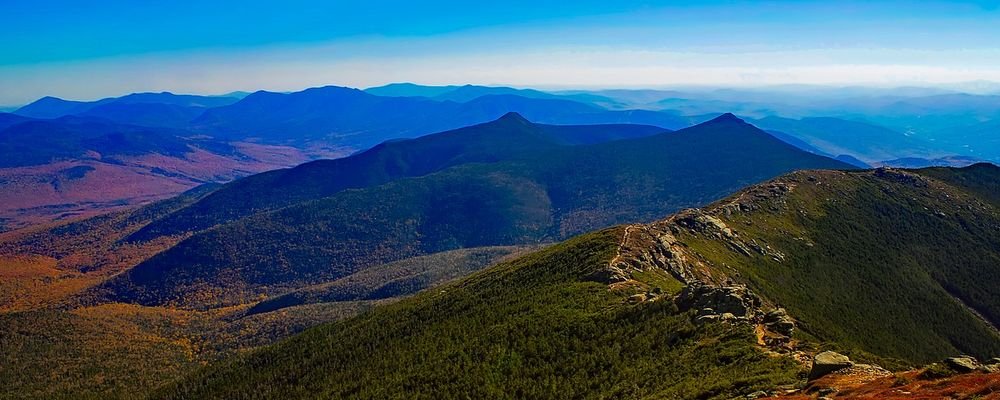 Yosemite National Park, California
Yosemite National Park may be best known for its mountains, but it is one of North America's most impressive forested areas. The huge diversity of flora and fauna in this National Park is staggering, tempting visitors back over and over again to what is frequently regarded as the most beautiful park in the country. Yosemite's valley floor and wilderness areas are covered in luscious forest with many trails running through them. Visitors should try to see the landscape from above, as well as walking through it, to capture its impressive scale.
Tongass National Forest, Alaska
Tongass National Forest is one of the largest forests in North America, covering more than 16 million acres of land. Over a third of the forest is designated wilderness with a huge variety of wildlife calling the forest home – including grizzly bears, wolverines and bald eagles. The landscapes here are diverse, with huge glaciers and icefields providing a dramatic contrast to the luscious green of the trees. The trees themselves are known for their longevity, with some species living up to 800 years old. This is a fantastic forest for those seeking true wilderness.
The Pisgah and Nantahala Forests, North Carolina
If you're looking for one of the best-forested landscapes to admire fall foliage, the Pisgah and Nantahala National Forests are known their colourful displays. Located around the Blue Ridge Mountains in North Carolina, the trees here erupt into fiery hues of red, yellow and orange every year, attracting plenty of visitors. Throughout the rest of the year, the forests are the perfect place for hiking and watching wildlife such as deer, black bears and wild pigs. The forests also offer one of the largest patches of wilderness on the East Coast.
---
Emma Lavelle is a UK based writer and photographer and has her own blog Field and Nest.
---