Following our post detailing the best places to visit in autumn, we're looking forward and suggesting our top destinations to head to this winter. Some places come into their element during the winter months, perhaps due to heavy snowfalls or cosy cafes, but we've also listed a recommendation for anyone wishing to head some place hot to avoid the colder weather.
Lapland
If you're looking for the perfect place to play in thick snowfalls during the day and gaze up to the sky hoping to glimpse the Northern Lights by night, make Lapland your first port of call. Plenty of destinations in both Finnish and Swedish Lapland are perfectly geared up towards winter holidays, offering activities such as snowmobiling, husky dog sled rides, reindeer sleigh rides and visits to dramatic ice hotels. If you have kids, Rovaniemi is the home of Santa Claus, making a pre-Christmas visit particularly magical.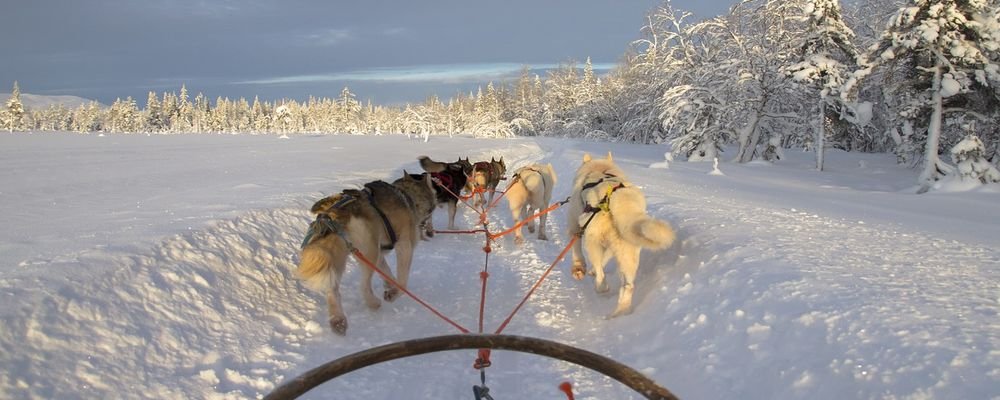 Copenhagen
Copenhagen is one of Europe's most interesting cities to visit at any time of year, but if you plan your trip for over the winter months, you'll be able to experience hygge first hand. Wrap up warm to wander the picturesque streets, popping into food market halls and design museums, before seeking out the city's cosiest cafes to sit with a cinnamon bun and cup of coffee, watching the world go by. If you visit in the lead up to Christmas, Tivoli theme park is about as festive as it gets with Christmas lights and markets.
Goa
If you're seeking winter sun, but love all the bells and whistles of the festive scene, head to Goa. There are plenty of laidback destinations offering yoga retreats or tranquil beaches, but also an abundance of beach parties, if you want to dance until dawn beneath palm trees decorated with fairy lights and tinsel. Christmas and New Year celebrations here are legendary, and if you time your trip right, you can head to a more tranquil spot to recover in the sunshine following the festive debauchery.
Austria
If you're looking for postcard villages (try Hallstatt), powdery ski slopes or opulent trips to the opera, head to Austria for a winter getaway. Nestled in the middle of the Alps, this beautiful country looks like a fairy-tale setting during the winter months. Spend your time on the slopes and sipping hot chocolates in mountain-top towns, head to one of the picturesque lakes for the ultimate photo opportunity, or spend a decadent weekend in Vienna, dining in sophisticated restaurants, admiring the architecture and experiencing the culture.
New York
One of the most recognisable cities in the world, New York City feels just like the movies during the winter time. Fingers crossed, you'll get a flurry of thick snow, but even if you don't, walking down the familiar streets wrapped up in a thick scarf will still feel magical. If you visit in the run-up to Christmas, ice-skating in Central Park and admiring the festive shop windows is an essential part of your trip, but there's plenty of exploring to do both in the city and further upstate during the remainder of winter.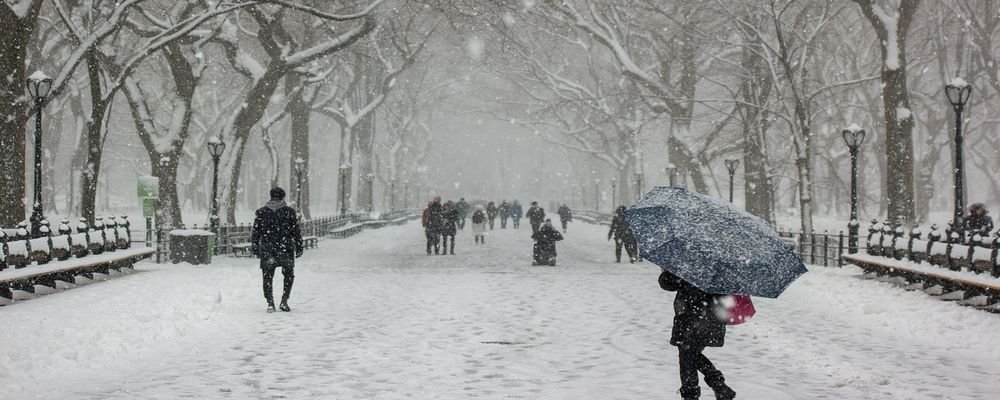 Iceland
Another sub-zero destination, Iceland is absolutely magical during the winter months. The days may be short, but the nights more than make up for it, with dazzling displays from the Northern Lights. The landscapes in winter are completely different than during the summer months, the mountains and roads both covered in snow and the black sand beaches whipped with ferocious waves. Many of the waterfalls freeze solid during the coldest months, creating dramatic sights that are not to be missed.
---
Emma Lavelle is a UK based writer and photographer and has her own blog Field and Nest.
---