You don't have to be a dedicated ski monster or an adrenaline junkie to flock to the Swiss-inspired town of San Carlos de Bariloche. The burg that literally oozes chocolate everywhere you look is famous for the ski destination of Cerro Catedral. The rusty local buses navigate ice-slicked roadways that meander around the stunning mirrored surface of the lake. Full to capacity, you have to duck snowboards, skis, and fellow travelers wrapped up in beanies and scarves.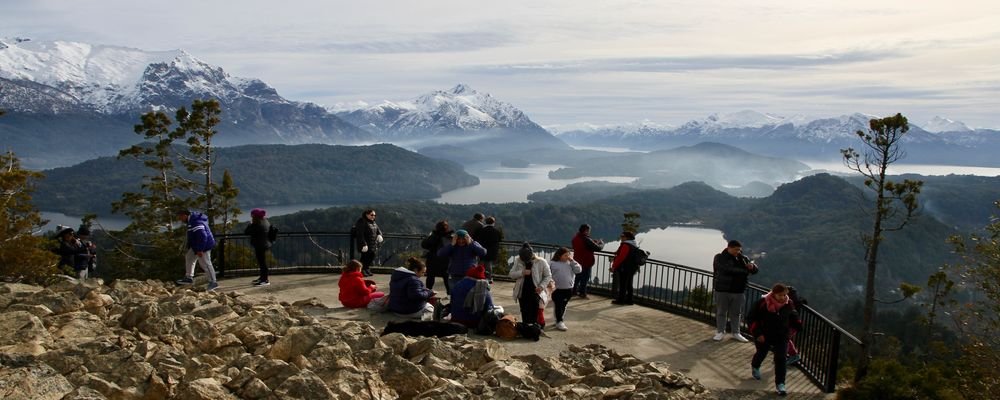 Affectionately referred to as "Bariloche" the town sits in the Patagonia region of Argentina bordering a massive glacial lake, Nahuel Huapi. It's snuggled into the Andes Mountains whose snow-smothered peaks soar well over 2000m high, with Chile on the other side. Its white fairytale setting in the Lake District is picture-postcard perfect during the winter months. Once summer arrives, numerous adventurers go trekking, paragliding, fishing for trout, riding mountain bikes, or they take to the hills on rambunctious horses.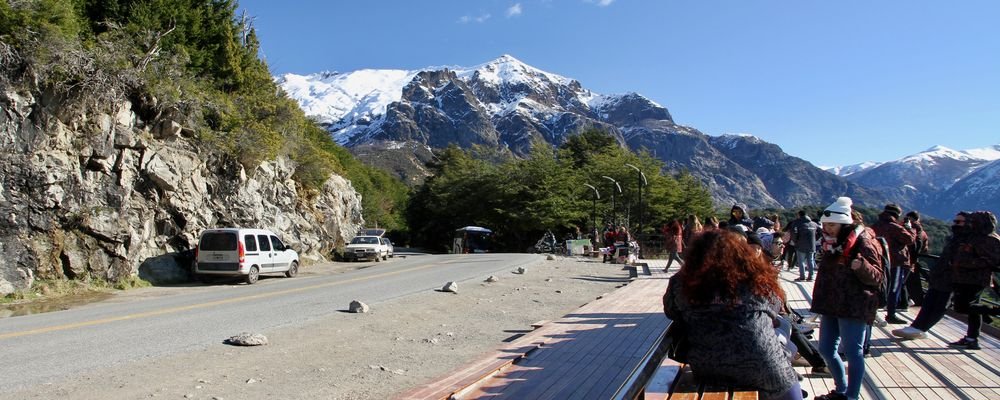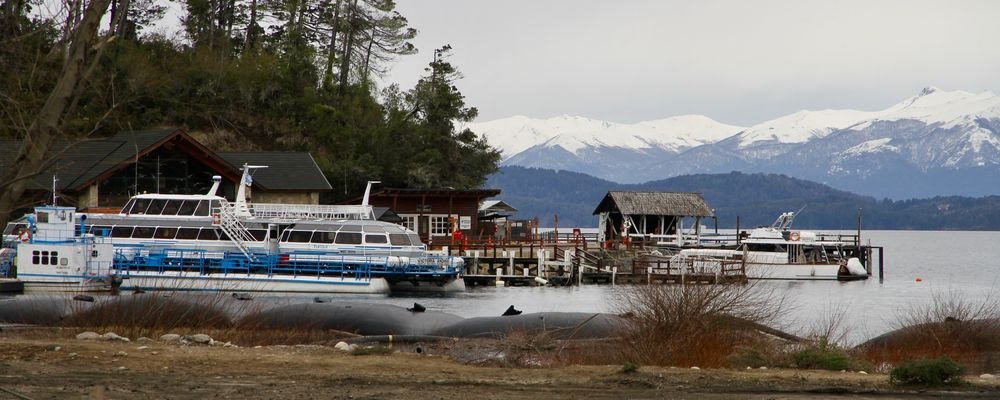 The one constant throughout the seasons is the fun of gorging on the best chocolate in Argentina. The main street, Calle Mitre, is known as the "Avenue of Chocolate Dreams." This is not a street to be walked for those who can't resist the velvety texture of sweet chocolate. The shop displays will beguile, seduce, and lure you into their inner sanctums of wicked delights.
It's a chocoholic's dream destination, and there's also an artisan chocolate factory to walk around on the outskirts of the village. I couldn't go into town without loading up with chocolate goodies. From milk to dark, white, and everything in between, some had addictive dulce de leche squeezed in between layers, while others included fruits, coconut, or liqueur. Before I'd run out of the door laden with my horde, I would always take the time to sit and indulge in a hot chocolate.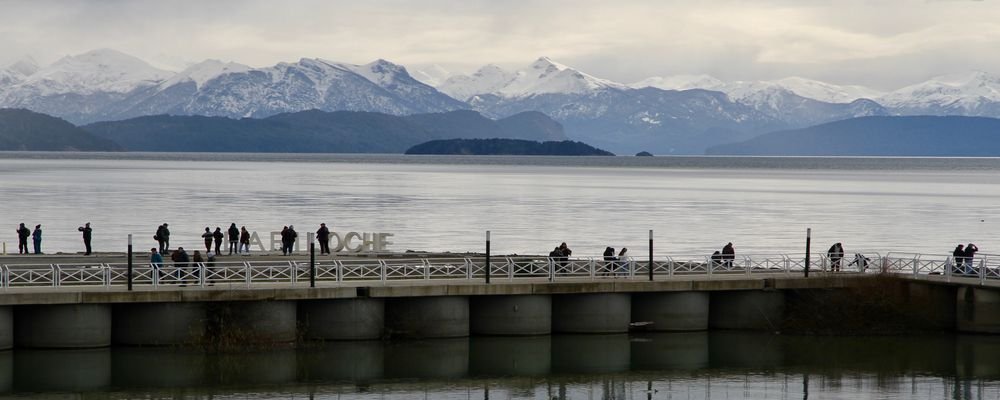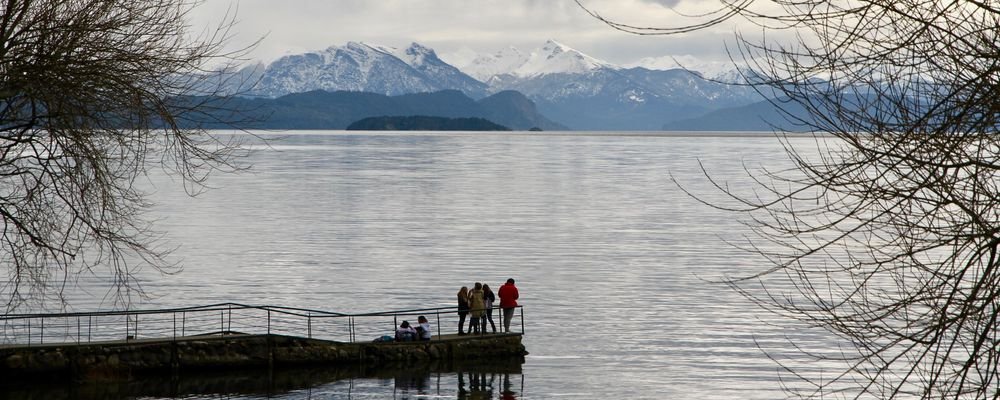 Giant Mapuche wooden statues are dotted along the city's waterway, where the old wooden pier is now a favorite for tourists to walk along. The heart of the town is small enough to meander around its log-and-stone cafes, restaurants, and upmarket boutiques, plus the cathedral that looms over the lake. There's one main road leading out of town to the national park that becomes choked during peak hours and in the off-times, more often than not, a doggy highway.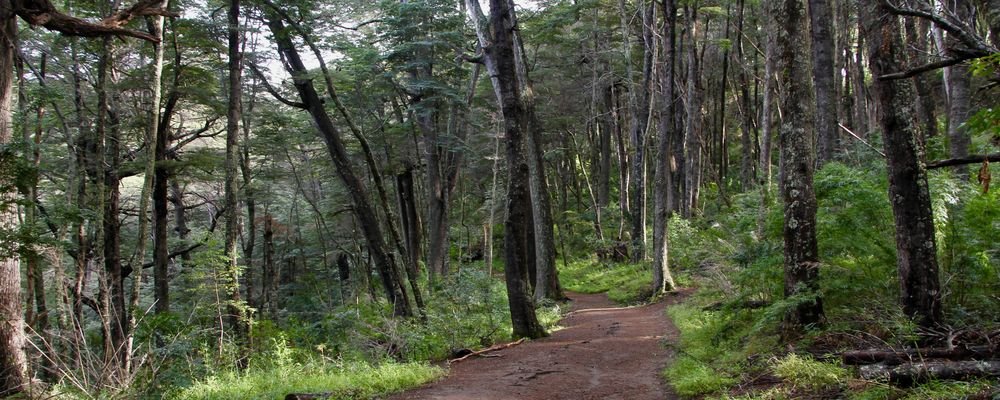 The Parque Nacional Nahuel Huapi is a greenies wonderland of hikes and long treks through almost two million acres of forests, gushing rivers, and waterfalls. When walking through the Arrayan (aka myrtle) forest, you expect a little nymph, garden gnome, or wizened druid to pop out from behind a twisted branch that reflects a magical orange glow. Some of the trees are as old as 650 years and reaching for the sky as high as 15mts.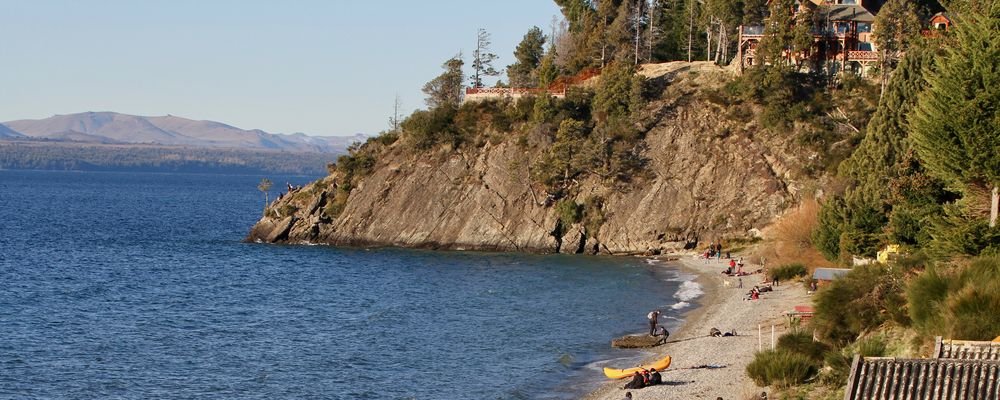 Walking the track down to Moreno Beach, the only sound you will hear is the squishy sucking of mud trying to pull your boots off. Balancing on fallen logs to traverse some water crossings may leave your knees a bit weak, but it's all worth it when you reach the tranquil lake. The stillness is all pervading; you could be the only person in the world. The pristine wilderness totally surrounds you, wrapping you up in a scene that has remained unchanged for eons.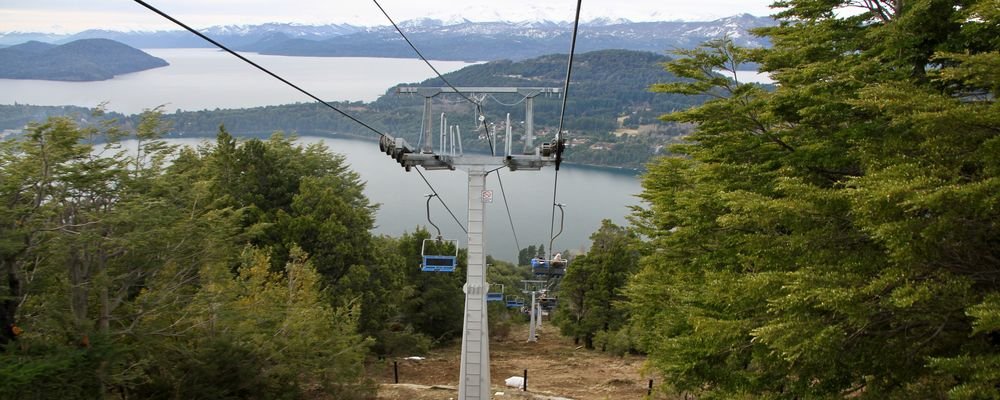 If hiking off by yourself is not your thing, then grab one of the cable cars that lead up to restaurants where you can look out over the lakes and their island mounds. You'll be one of many tourists, so don't expect a quiet, reflective moment lost in your own dream world. It's best to wait for clear weather to really appreciate the incredible panoramic view of wilderness and reflective, smooth water with dappled tree images. Quaint wooden houses are hiding in forests, and the only telltale sign of their existence is the blue smoke rising from a chimney. The view is jaw-dropping and never-ending.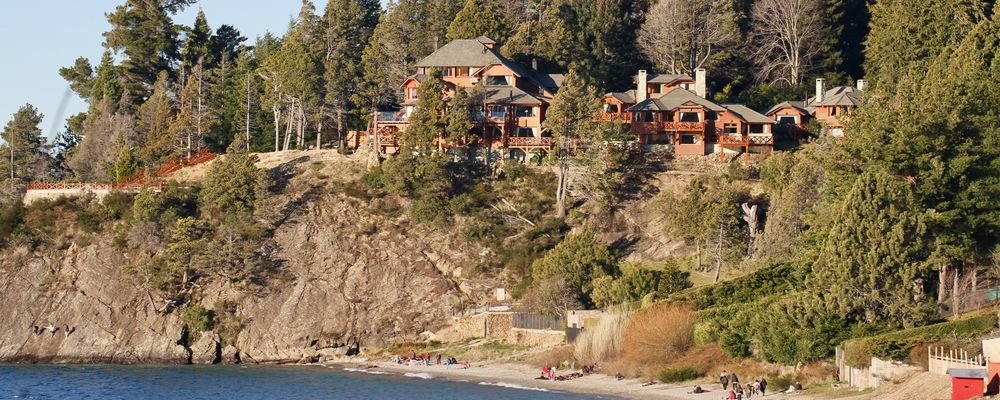 The bohemian village of Colonia Suiza is worth poking your nose around, especially for its massive open-air food court. Long trestle tables become the scenes of feeding orgies. Barbecues waft that irresistible char grilling smell of sizzling meat, and boutique beer breweries have popped up to satisfy your thirst for hops. From shoveling mouthfuls of goulash-type stew to pigging out on wonderful sweet treats in tea houses, this food fest is not for the faint-hearted.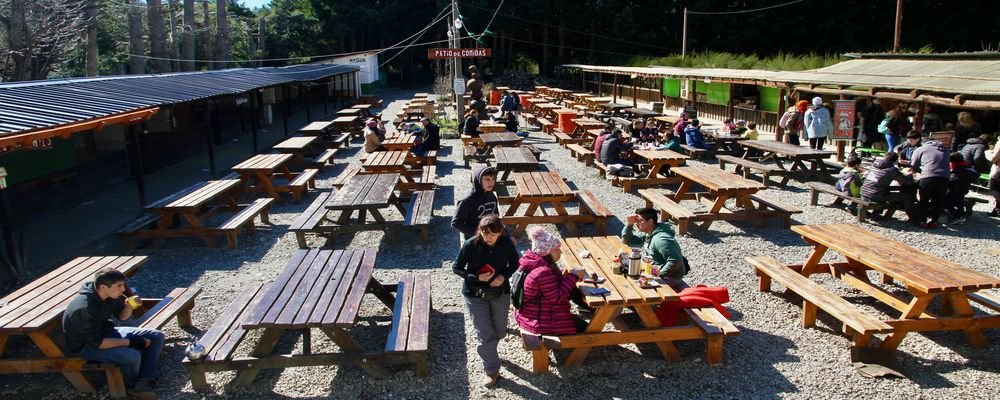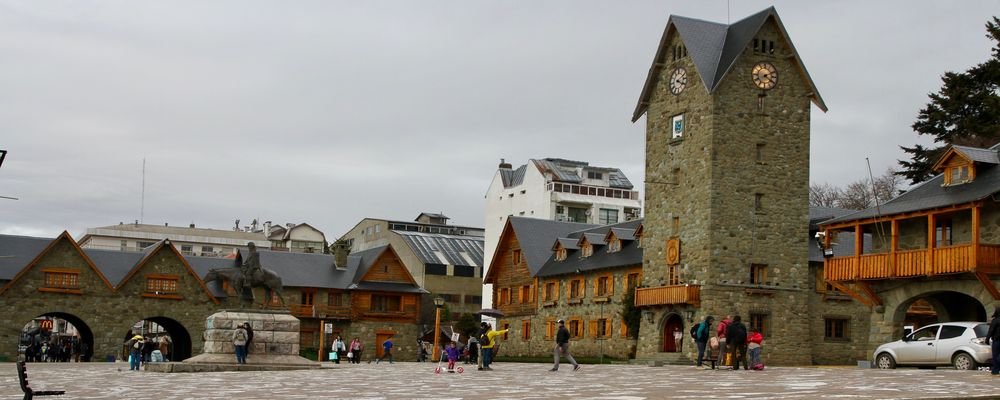 Quirky and quaint, its Swiss pioneer past is stamped on every building you come across on its one main street that ripples with tourists walking around handicraft shops. To walk off your overindulgence in food, a stroll to Lago Perito Moreno offers more sublime lake views, while the surrounding hills hide gushing waterfalls in forests. The village has long been a tourist hot spot that's easy to get to by bus from the city.
Bariloche was once a bolthole for Nazi war criminals under the protection of the Argentinian dictator Augusto Pinochet. Rumors abound that Adolf Hitler escaped to this pristine wilderness after the war – this has been discounted. But, the story is regaled in between much sucking and lip licking of chocolate mouthfuls, as local gossip.
---
Gail Palethorpe, a self proclaimed Australian gypsy, is a freelance writer, photographer and eternal traveller. Check out her website Gail Palethorpe Photography and her Shutterstock profile.
---