If you're planning a trip to England, make your decision of where to visit based upon this list of the hippest neighbourhoods in the country. Obviously, things are always changing, and as areas become gentrified, they can easily become saturated. This results in an upheaval of creative businesses and local residents to another area, where the whole process starts again. Areas like Shoreditch in London and the Northern Quarter in Manchester have reached peak hipster quotient, allowing other areas to step up and take their place as the must-see destinations. Here are seven of the coolest neighbourhoods in England that you should visit now.
Montpelier, Bristol
Bristol is undeniably one of the coolest cities in England, boasting a variety of hip neighbourhoods to hang out in. Montpelier is undoubtedly the hippest of them all, thanks to its abundance of independent bars, cafes and shops. Wandering around the streets, you'll notice plenty of colourful street art (most of it by local artist Alex Lucas) dotted among the pastel-hued houses. You'll be spoilt for choice with options for craft beer, excellent coffee and vegetarian food, but highlights include Café Kino (a vegan cooperative), The Playground (an artisan coffee house where you can sit on swings) and The Cadbury (an excellent pub with a huge beer garden).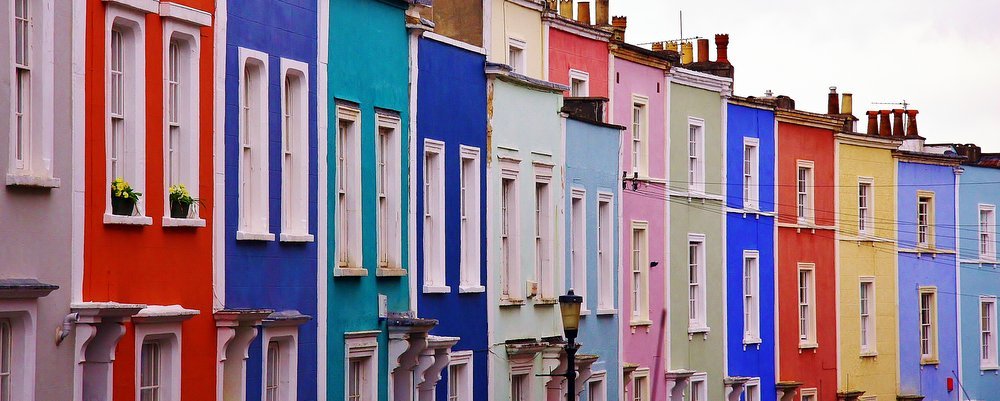 Image: Adrian Scottow - Flickr
Ancoats, Manchester
Ancoats was touted as the 'new Northern Quarter' a year ago, but it's only now starting to show its true potential. New openings are popping up almost every week, including Sugo (an authentic Italian kitchen), Pollen (possibly the best bakery in the city) and Erst (an evening dining venture from local culinary heavyweights, Trove). The area is a delight to wander around, thanks to the canals that run through it and the abundance of old red-brick textile mills that have been converted into flats and independent cafes. Make sure you also check out the original settlers that began the area's revival, including Rudy's (frequently touted as the best pizza in the U.K) and Hope Mill independent theatre.
Cliftonville / Old Town, Margate
In recent years, Margate has become one of the hippest towns in the country, thanks to many artists and creative types relocating from London. The town is filled with independent shops, cool cafes and hip bars, but it is the Old Town area that is truly thriving. Take a trip to Dreamland amusement park to snap the perfect pastel-hued Instagram photos, before heading down to the seafront to check out the Turner Contemporary. The Old Town is the place to head for vintage shopping, boasting several hip stores such as Peony Vintage and Handsome Freaks. Then there's the Retro Fort Yard, filled with vintage pieces from Dreamland and covetable neon signs.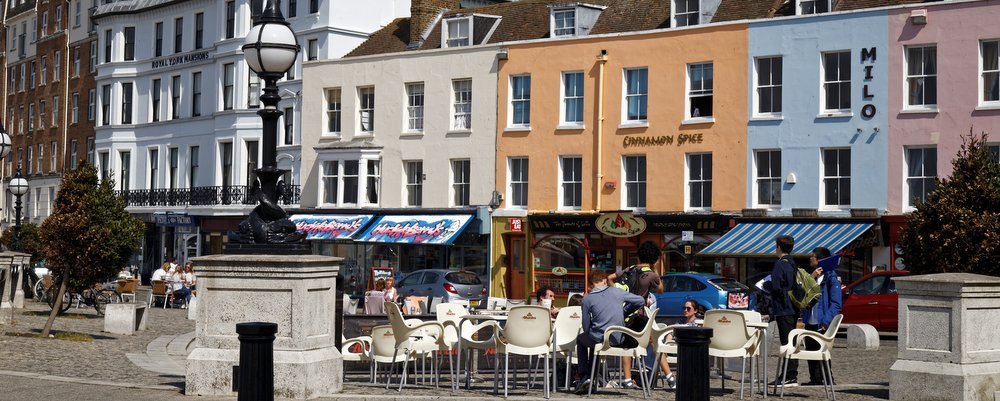 Peckham, London
Gone are the days when Peckham was mostly associated with the BBC comedy Only Fools & Horses. The south London neighbourhood is now one of London's hippest, thanks to its thriving arts scene. The now iconic rooftop bar, Frank's (located on the roof of a car park) is one of the hippest spots in the area, thanks to its extensive drink selection, art installations, cool crowd and incredible views of the city. A visit to the Bussey Building is another essential stop, boasting regular rooftop film screenings, exciting nightlife and independent art shows. There are also plenty of incredible eateries and pubs, such as Mr Bao (Vietnamese buns) and The Begging Bowl (Thai street food) to whet your appetite.
Chorlton, Manchester
Manchester gets a second entry on the list, thanks to the seemingly endless hipster charm of its Chorlton suburb. It may be located a short tram ride out of the city centre, but this is where the cool kids eat, drink and shop for vegan groceries. The Manchester Road end of the suburb is where you'll find Unicorn wholefood market, conveniently located across the road from a scattering of hip bars such as Mary & Archie's and Pi. Further down the road, towards the Four Banks area, you'll find hipster hangout, The Beagle (craft beer and Mexican street food). The Beech Road edge of the neighbourhood, leading onto an area of woodland and meadows, perfect for picnics, boasts seemingly endless independent restaurants, bars and shops; perfect for a slow weekend wander.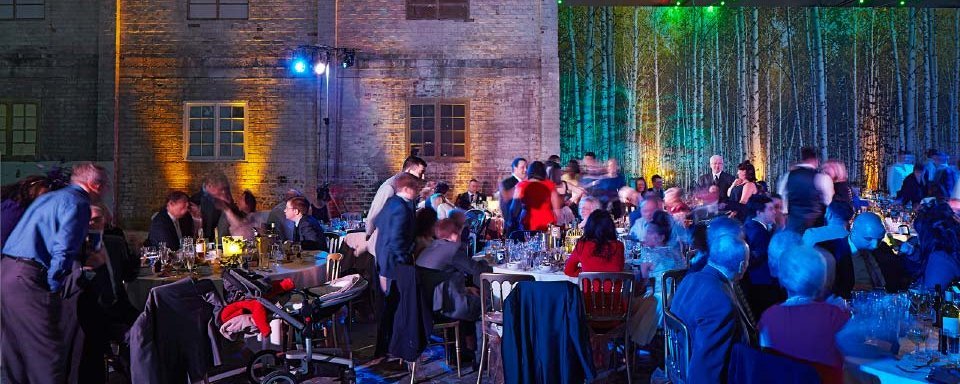 Image: Camp & Furnace, Liverpool
Baltic Triangle, Liverpool
One of the hippest neighbourhoods in the north of England, Liverpool's Baltic Triangle is perhaps best known for being the location of hipster hangout, Camp & Furnace. This multi-purpose, sprawling venue boasts everything from craft beer to street food, with open fires and stylish caravans providing the décor. Every September, you'll find the hippest crowd in the city convening here for the Liverpool Festival of Psychedelia. There's much more to see in the Triangle though, including hip bakeries, independent breweries and some of the best brunch spots in the city. Make sure you check out Constellations, an urban garden, live music venue and exhibition space serving street food and beer.
Hackney, London
There are so many hip neighbourhoods in London that it's hard to know which to include in this list. Hackney (and neighbouring Hackney Wick) make the list thanks to their continuing association with independent shops, cafes and bars—new venues seem to spring up every week! The Wick is a grungy collection of old warehouses housing independent breweries and street food vendors—and plenty of places to sit by the canal eating and drinking. In Hackney itself, you'll find a vast variety of London's most exciting independent shops, a buzzing nightlife scene and plenty of hip eateries. On a hot day, head to London Fields with a picnic and a couple of craft beers.
---
Emma Lavelle is a UK based writer and photographer and has her own blog Field and Nest.
---