Staying at The Sofitel Legend Metropole Hanoi is to immerse yourself in the exotic wonder of the East meeting French colonial elegance.
Each morning throughout the hotel, you will be greeted with a polite 'bonjour' as impeccably dressed staff calmly drift by on their mission to deliver service par excellence. And three beats on a bronze gong resonate throughout the hotel's elegant hallways signaling the 'Shining Ritual'—a tradition of polishing the hotel's brass nameplate with a red velvet cloth soaked in green tea. The sound is believed to connect people with the spiritual world in Vietnamese culture. Red velvet was once only a Royal's privilege to use, while green tea has been a cleaning agent in Vietnam for eons. These simple actions are the hotel's daily commitment statement to pursue superior guest service.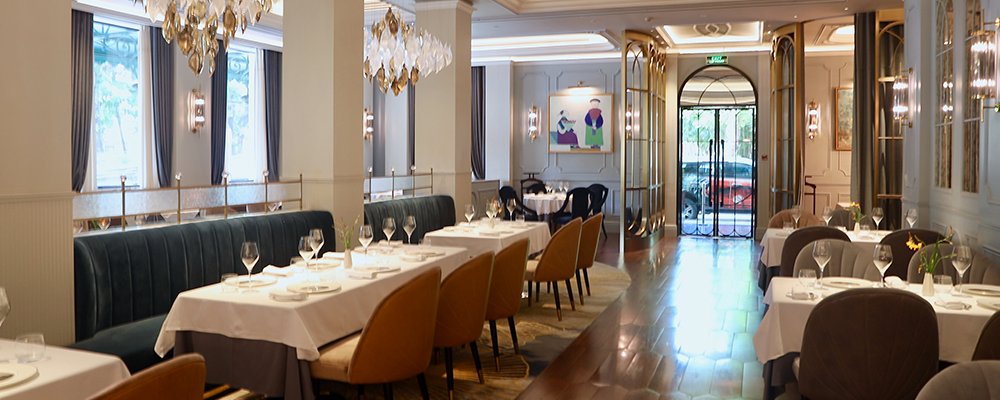 The ghosts of historical guests add an air of magic within walls that whisper secrets of who has slept between the luxurious sheets of the hotel or who may have pirouetted under an ensuite's decadent shower. A frequent guest who honeymooned with Paulette Goddard in 1936, Charlie Chaplin has his own signature cocktail of gin, apricot brandy liqueur, and lime juice. And Somerset Maugham wrote The Gentleman in the Parlour while staying within these hallowed walls. One of the three Legendary Suites with a private garden bears his name. The celebrity guests are a 'who's who' from kings and world presidents to revolutionaries and film stars, such as Angelina Jolie and Brad Pitt. The Sofitel Legend Metropole Hotel is where you are treated like royalty, even if you are not wearing a crown.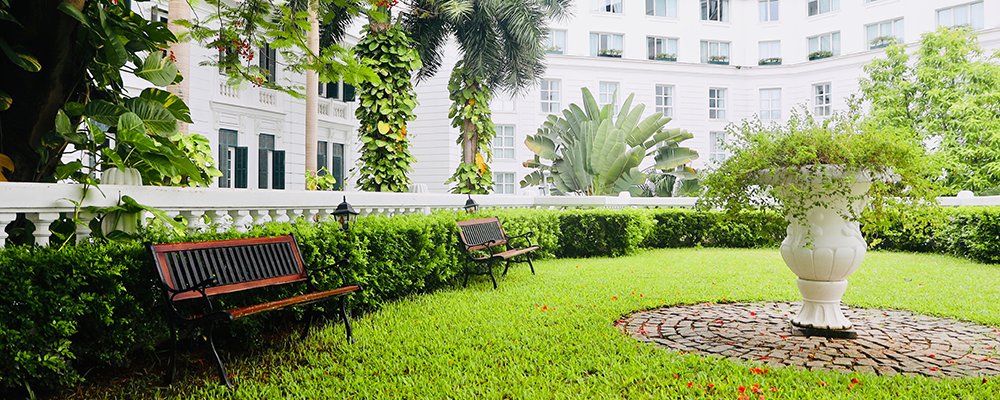 Perched on the corner of a tree-lined street only a few steps from the Hanoi Opera House, Sofitel Legend Metropole has been Hanoi's landmark in the Old Quarter since 1901. Oozing with seductive old-world charm and refined French elegance, you will appreciate its innate calmness and classic decor with hints of tasteful Vietnamese flair. Divided into two wings, the guest rooms and incredibly stunning suites combine the modern necessities of life with the warmth and richness of a by-gone-era. Splashing out on one of the spacious suites will closet you in decadence with your own personal Majordome, afternoon tea, and evening cocktails to be sipped at your leisure. Take guilty pleasure one step further with a spa treatment that will have you quietly sigh. Climb the ornate winding staircase to the green heart of the hotel sitting in the sky at Le Balcon and start your morning with yoga, or enter the state-of-the-art gym and do your heart-pumping thing. You can even get your shoes shined each morning.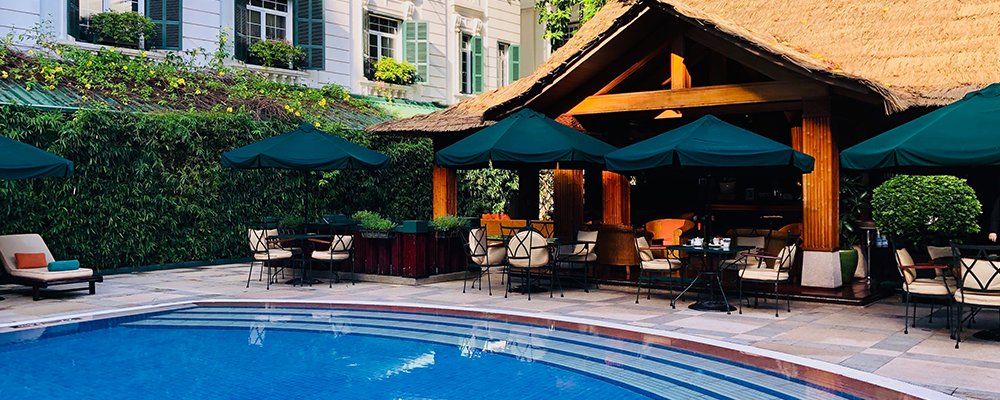 The Sofitel Legend Metropole Hanoi is a gastronomist's heavenly escape. The hotel's street face is a distinctive Parisian terrace cafe of plush lounges and tables against a backdrop of brilliant white dressed with splashes of green awnings and decorative wrought-iron, aptly named La Terrasse. Casual al fresco goodies can be accompanied by aromatic espresso or quaffing a vino, maybe a signature cocktail. The open-air Bamboo Bar sits beside the shimmering swimming pool with a casual vibe. The Bamboo Bar is an open-air venue where you can totally slide into relaxation mode after a dip in the pool. Read a book, slurp on ice cream, or indulge in a cocktail at any time of the day. The contemporary and atmospheric Le Club is next door. This is the space where afternoon high tea is a journey into gluttonous moments of utter ecstasy. It's also one of Hanoi's evening hot spots when live jazz colors the airwaves. Finally, the swish cocktail bar/whiskey lounge/restaurant named 'Angelina' (yes, after Angelina Jolie) is a bespoke venue for beautiful people wishing to chill out or wanting to dine on dishes inspired by European and New World culinary delights. The bar service counter is a masterpiece of design as elaborate liquor bottles climb the wall in a golden glow. Whiskey lovers will gasp at the endless list of complex international whiskeys to be savored. There's even a refined den of inequity behind closed curtains for those wishing to indulge in a cigar.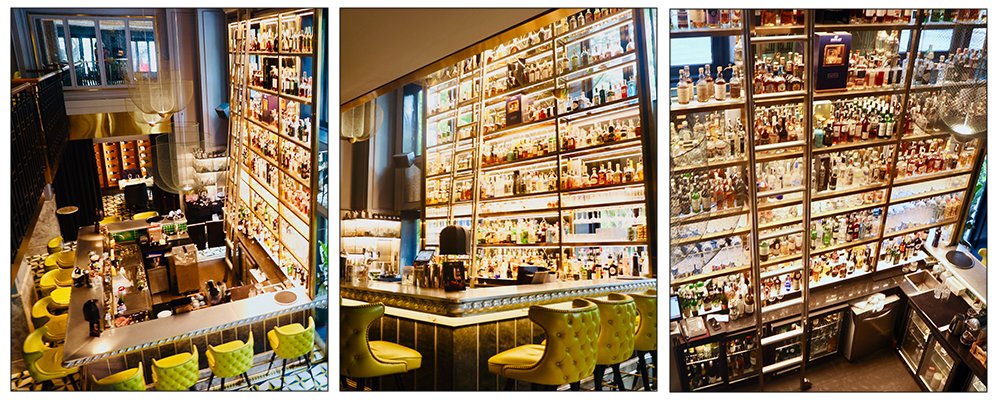 The much-lauded French restaurant Le Beaulieu perfectly combines opulence and sophistication. Massive crystal chandeliers glitter from an ornate ceiling, sprinkling intimate dinner tables with soft light. Perfect plates of French-inspired dishes appear like art masterpieces in front of you. In the case of the signature creamy lobster bisque, it's expertly flambéed with cognac at your table in a tantalizing display. Each course is simply exquisite. From the pretty appearance of big-eye tuna carpaccio to the mouthwatering wagyu with foie gras and truffle polenta, your taste buds will be dancing in bliss. Wine connoisseurs will greedily smile at the extensive wine list of international offerings as Dom Pérignon bubbles happily dance in champagne flutes. And the warm aroma of freshly baked mini-breads tweaks your nose.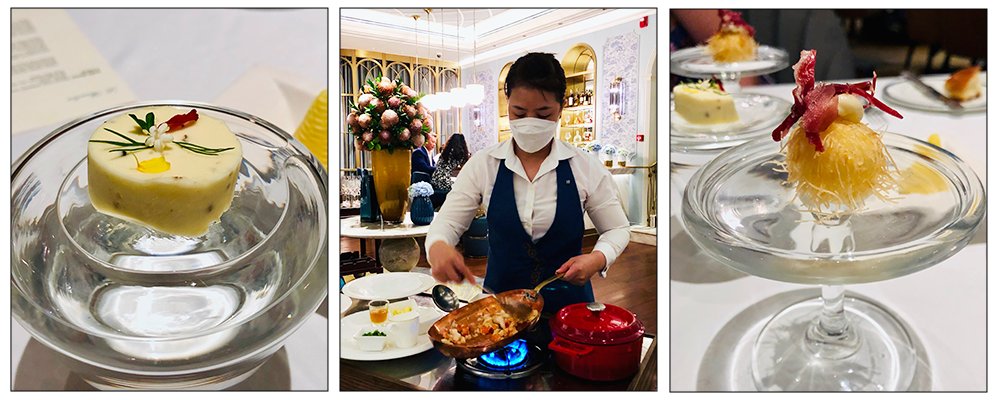 Constantly listed as one of the top Asian hotels, The Sofitel Legend Metropole Hanoi is a luxury hotel redefining excellence in service and the pampering of guests. As announced on the hotel's business cards: heaven is in the details. Nothing could say it better.
---
Gail Palethorpe, a self proclaimed Australian gypsy, is a freelance writer, photographer and eternal traveller. Check out her website Gail Palethorpe Photography and her Shutterstock profile.
---