Most of us enjoy visiting the local museums and galleries when we travel, whether we're interested in local history or modern art. Here, we've compiled a list of seven of the most exciting and interesting galleries and museums around the world that all opened or were refurbished during the past couple of years. If you like to base your travels around cultural experiences, these are the places to visit in 2019.
The Louvre, Abu Dhabi
At the end of 2017, this hugely anticipated project finally opened on Saadiyat Island in Abu Dhabi. The first Louvre outside Paris, this architectural gem consists of a silver dome and minimalist white building surrounded by water. Inside, the design of the building itself is almost as big of a draw as the art, with the honeycomb-effect dome proving to be one of its most admired features. The collections include art and artefacts from France's top museums, with the aim of sharing collections from a variety of different cultures.
Victoria & Albert Museum of Design, Dundee
The V&A Dundee opened its doors at the end of 2018, providing Scotland with its first ever design museum. The unusual building is situated on the banks of the River Tay, and is designed to look like two huge ships that have run aground. Inside, visitors will be able to admire a huge collection that celebrates Scottish design, boasting everything from diamond tiaras to the original artworks from The Beano.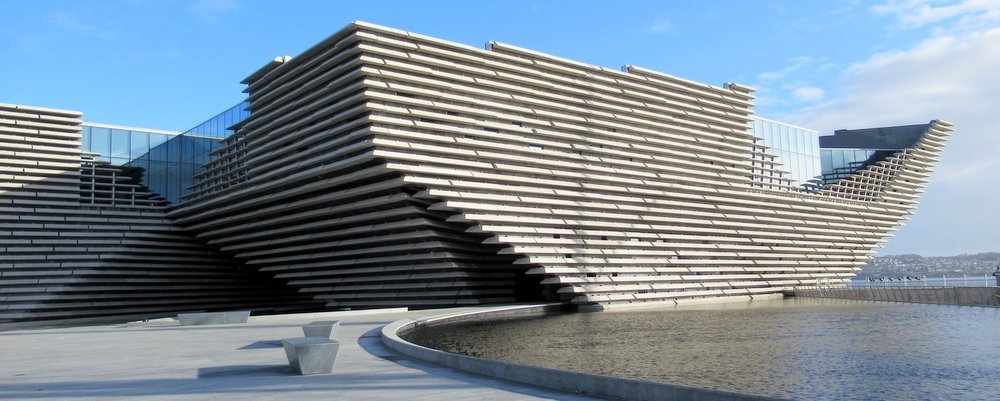 Image: Alex Liivet, flickr
Amos Rex, Helsinki
This impeccably designed subterranean museum is seen from above as a striking series of humps and slopes with circular windows allowing passers-by to gaze down into the building below. The space below offers a gigantic 2,200 square-metres of versatile exhibition space where contemporary art is the main draw. The visiting exhibitions will tempt many visitors, but the architecture of the building is almost an artwork in itself, as the circular windows have all been perfectly placed to frame particular views from below.
Torre, Fondazione Prada, Milan
The final part of the sprawling Fondazione Prada complex to be completed, the Torre opened last spring with landmark exhibitions from the likes of Jeff Koons and Carsten Holler. There is enough to see at the Fondazione to spend an entire day there, and the new Torre gallery space is definitely one of the highlights. Inside, the collections focus on contemporary works from 1960 to the present day, providing one of Italy's most exciting collections.
Institute of Contemporary Art, Miami
This exciting new Florida gallery houses a series of striking artworks inside its metallic-fronted building. Inside, you'll find all mediums of contemporary art, with just as much space dedicated to video, sculpture and completely unique installations as to traditional artworks. There is a big focus on experimentation in the works shown in the gallery, with space dedicated to local and emerging artists, as well as big names.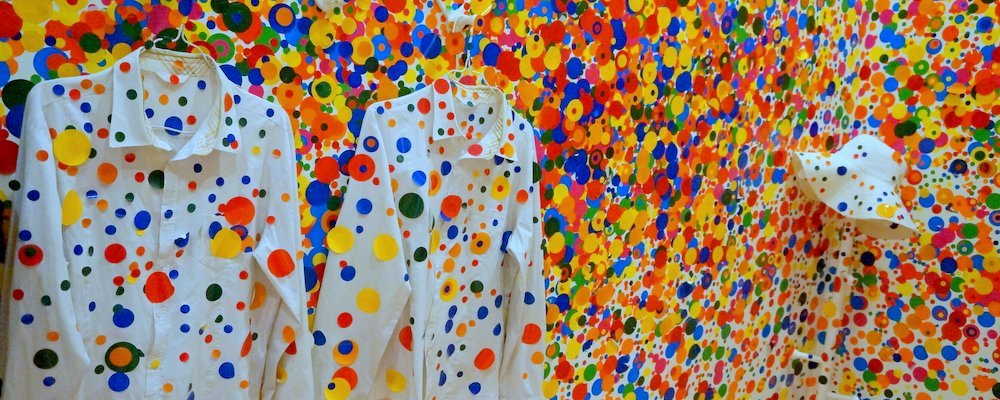 Image: Yuri9092, Pixabay
Yayoi Kusama Museum, Tokyo
If you're a fan of Yayoi Kusama's mesmerising dotted artworks, interactive exhibitions and intriguing infinity rooms, you will no doubt have the artist's Tokyo museum on your wish list. The museum opened in autumn 2017, based over two floors containing Kusama's artwork and installations, as well as a gift shop and outdoor space.
Museum for Urban Contemporary Art, Berlin
Anyone with a keen interest in street art will already have Berlin on their radar, thanks to the abundance of interesting graffiti that is located all around the city. The new Museum for Urban Contemporary Art (opened in 2017) is the perfect base to admire the very best of the city's street art, as well as urban art from more than 100 different artists. The surrounding train tracks and the façade of the museum itself are also covered in colourful murals, allowing passers-by to glimpse at what lies inside.
---
Emma Lavelle is a UK based writer and photographer and has her own blog Field and Nest.
---