This week, we're focusing on the role of social media on contemporary travel. We've noticed several articles discussing the impact of Instagram on travel, so thought we'd share some of the most interesting pieces we've read recently.
The Metro have published an opinion piece discussing how social media has transformed travel into a competition. Why can't you take a photo of a beautiful view without having someone staring wistfully into the distance on top of the cliff? Why must people try to outdo each other and show off their travel conquests on Instagram? Have you really travelled somewhere if you don't share a filtered photograph? Have a read of Ellie Hattersley's piece and make up your own mind.
Pop Sugar have delved into a similar subject, taking a look at how Instagram has changed travel. Their insightful piece focuses on both the positive and negative impacts that Instagram has had on travel. The downsides are obvious – people are seeing new places through the lens of their smart phone, rather than simply enjoying the experience, and (as mentioned in the article above) the app is turning travelling into a competition. But there are also many positives, such as how users can become inspired to visit new places and plan future travels through their Instagram feeds. The article also discusses how restaurants, hotels and museums are tapping into the Instagram trend to help them go rival.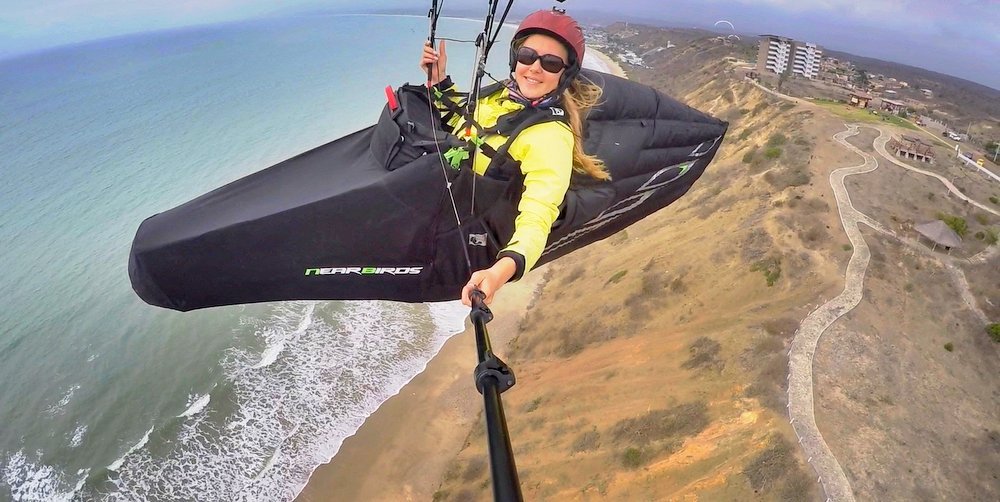 Another article we've devoured this week was on New Zealand site, Stuff. Annette Richmond set up the Instagram feed Fat Girls Travelling to counteract all of the generic photographs of women of a particular boy type travelling the world. The article by Stuff talks to Annette about why she set up the feed and her background as a plus-size fashion and travel blogger. There is definitely a bias on Instagram towards people following influencers who are perceived as 'beautiful', and this piece makes an interesting read.
Another article from New Zealand, the NZ Herald has published a piece talking about the realities of being an Instagram travel influencer. Nicola Easterby (known by the Instagram persona Polka Dot Passport) has over 250,000 and spends her life documenting her travels around the world. In this piece, Nicola shares the realities of life as an influencer including how she started her blog, what it's like constantly living out of a suitcase and how she funds her trips.
And finally, a little off tangent but on a similar thread, we enjoyed reading this piece on CNN Travel about freelance photographer, Richard Tilney-Bassett who is travelling around the world without spending a penny. Named The Glass Passport, Richard's website documents his travels around the world, where he trades his photography skills for travel, food and accommodation. His aim is to reach every continent without using money, and CNN have conducted an interesting interview where he has spoken about why he started the project, how it has worked so far and what his future goals are. Perhaps if the Instagram lifestyle isn't for you, you have a skill that you could offer in exchange for travel?