Are you looking for the very best millennial travel tips? We've pulled together our best travel advice for the generation who are currently dominating the travel industry. Whether you're a millennial yourself looking for travel tips, or you're wondering how you can travel like this clued-up generation, here are our top tips.
Pack light
There's no need to take tons of baggage with you when travelling. Sa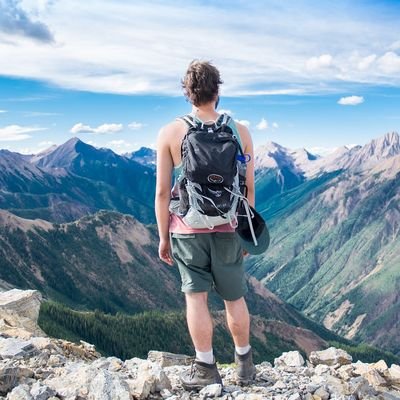 ve aching limbs and excess luggage fees by only packing what you need. Travel with a small suitcase that can be carried as hand luggage and leave anything unnecessary at home. Pack a capsule wardrobe that you can mix-and-match during your trip, carry a Kindle rather than several books, leave your laptop at home and decant your toiletries into smaller bottles.
Be flexible with your travel dates
Allow yourself flexibility when booking flights, looking at all of the options to work out the cheapest days and times to fly. You will often find that weekdays, early mornings and late nights are cheaper than weekends or afternoons. Also consider travelling to destinations out of peak season, to avoid the crowds and for cheaper prices on accommodation.
Avoid guided tours
When visiting a new place it can be tempting to just book onto a tour and allow a guide to show you the highlights. Instead, do your own research prior to travelling and make a shortlist of the things that you actually want to see. You can then wander around your destination, allowing yourself to get lost and to discover all the interesting places that don't make it into the guidebooks or onto the guided tours. You'll save yourself money while discovering all of the best, hidden spots.
Live like a local
Whether you're hoping to save money or want to slow down the pace of your travels, try to live like a local rather than a tourist. Stay in an apartment in a local neighbourhood rather than a flashy hotel in the centre, visiting the bars, shops, parks and restaurants that the local people frequent, rather than the places that are geared up for tourists. Avoid the usual tourist activities and sights with long queues and discover the true heart of the place you are visiting.
Walk or cycle to get around
Not only will you save money on public transport, but you'll also see much more of a place if you get around by walking or cycling. If you leave the maps at home and allow yourself to walk down the streets you find interesting, you are more likely to discover hidden gems than if you're sat on a bus.
Don't stay in hotels
If you opt to stay in self-catered accommodation rather than hotels, you can store your own food and cook your own meals. You'll also have much more space, usually having an area where you can sit and eat or relax, allowing you to spend more time in your accommodation. So many of us go on holidays with the mentality that we need to eat out for every meal and go out for a drink every night, but there's nothing wrong with enjoying a relaxing night in.
Dine out for lunch
It's often more expensive to eat out in the evening, but the good news is that even the most fancy restaurants will usually offer a lunchtime deal. Prepare your own breakfasts and dinners, opting to eat out in the middle of the day instead. By cooking some of your own meals, you can take advantage of local markets and try your hand at making local delicacies.
---
Emma Lavelle is a UK based writer and photographer and has her own blog Field and Nest.
---