The Most Stunning Places to Celebrate Chinese New Year
The Chinese New Year, also known as the Lunar Year, will begin on January 28, 2017.
While Western nations are already ankle-deep in 2017, countries like China and Vietnam are gearing up for the annual celebration that lasts at least two weeks (and in some cases, more than a month!).
Known as Chuyi in China and Tet in Vietnam, the Lunar New Year is a time to gather with family, honor ancestors, eat traditional foods, and relax after a year of hard work.
Here are the most magnificent destinations for ringing in the New Year – again!
Hanoi, Vietnam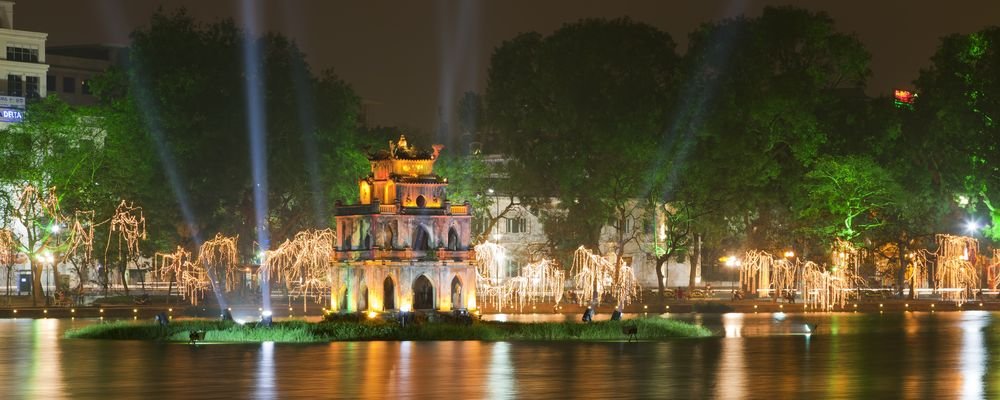 Bright pink flowers adorn the backs of motorbikes, which crawl through the excited crowd at a snail's pace. People of all ages swarm the large intersection adjacent Hoan Kiem Lake, and even the traditionally cool Northern Vietnamese can't help but smile at foreign tourists.
Hanoi is the perfect place to celebrate the Lunar New Year. It is, after all, Vietnam's posh capital city, home to sophisticated socialites parading bought-for-Tet fashions and toddlers draped in traditional Vietnamese formalwear.
Get to the Hoan Kiem Lake area early to get a good view of the fireworks on New Year's Eve, and be sure to return to the lake on New Year's Day. Many locals parade around the perimter in their finest traditional dress before crossing the bridge to light incense and burn money at the Ngoc Son Temple.
Chinatown in Singapore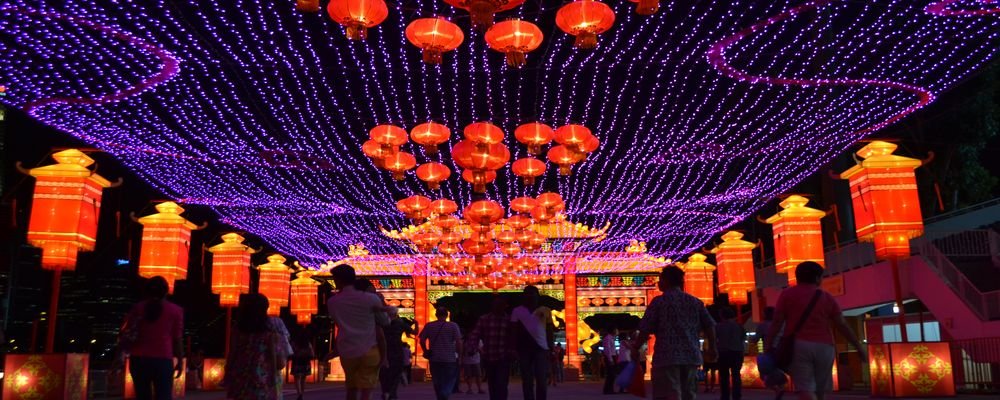 If Vietnam reigns supreme at New Year's relaxation – think closed shops, limited travel, and absolutely everyone off of work – then Singapore is where you go to party.
During the two weeks following New Year's day, the streets surrounding Singapore's Chinatown are home to endless parades, festivals, performances, and raucous celebrations.
Admire the extra lanterns that have been hung in celebration of the season as you stroll through the enormous night market on Smith Street. Dodge dancing dragons as you make your way to the waterfront to take in acrobats, contests, and endless entertainment.
For Westerners who find Singapore a bit sterile, the Chinese New Year is the perfect chance to see this steely, sophisticated city-state really let her hair down!
Beijing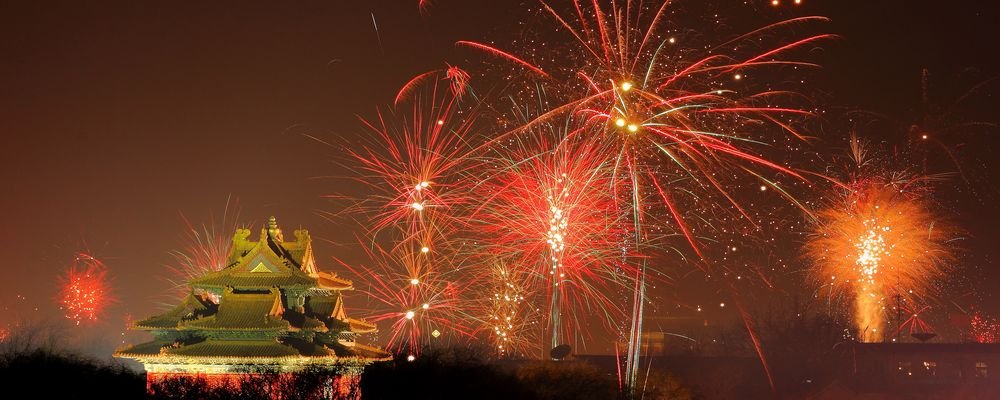 While many Asian countries celebrate the Lunar New Year, there is perhaps none so steeped in the mighty New Year's tradition as China herself.
So what better place to ring in the Year of the Goat than in China's capital city?
Beijing is the epicenter of the Chinese New Year, and offers a plethora of ways to celebrate. Choose from temple fairs, parades, carnivals, karaoke, and acrobatic performances.
The Ditan Temple Fair is particularly popular with tourists and locals alike. If you don't have a ton of time in Beijing and want to experience the New Year in one fell swoop, head to Ditan Park on the second or third day of the year (New Year's day is slightly insane. Unless you enjoy crowds as thick as molasses, I'd wait a day or two before visiting).
Beyond the lanterns, the food, the fireworks and festivities, the Lunar New Year is really all about family.
Young people working in the cities return to their villages and hometowns to gather together with parents, siblings, cousins, and kin. Everyone takes time out from 'real life' to take stock of what matters most, to enjoy time with their loved ones, and to honor those who have come before them.
Wherever you celebrate this Lunar New Year, remember that beyond the glitz, glamour, and loud parties, there is a softer, more meaningful tradition to this holiday that locals truly hold dear.
If you have the opportunity, join a Chinese or Vietnamese family in their home, sample traditional New Year's fare, and experience the true meaning of the most magnificent day of the Lunar year.
Where will you usher in the Year of the Rooster?
Rebecca Anne Nguyen is a freelance writer and the Founder of TheHappyPassport.com, an inspiration site for solo female travellers.