The Top 7 Cities Around the World for Hosting Business Events
Most business meetings can be held at your office or even in a hotel briefing room somewhere within your city. However, there are those extra special and formal meetings that should be held in some place a bit more memorable.
These are the occasions when you want to impress and bedazzle. Here is a list of seven cities that are perfect for hosting a business event.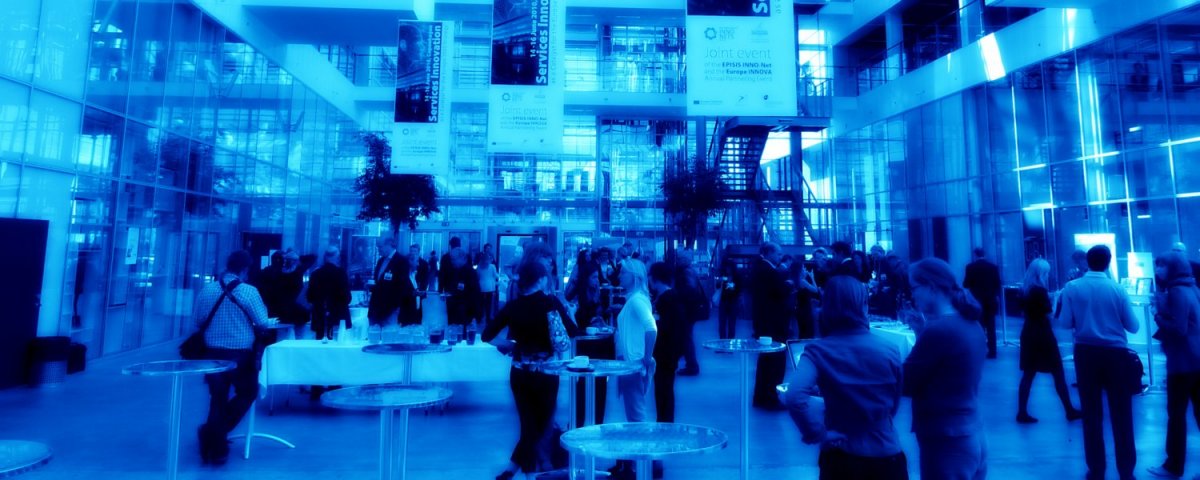 1. London
How can London not be among the list? The city alone has over 1,000 venues, both within the area and just outside the city limits. Visit Venueseeker to check out a comprehensive listing of the venues. Aside from the generous number of venue choices, London is also a top tourist destination, giving attendees plenty to do after getting the business stuff out of the way.
Many of the venues and hotel meetings rooms throughout the city had also undergone renovations to accommodate tourists for the 2012 Olympics. Of course, there are also tons of attractions like the Big Ben, The Tower of London, and Westminster Abbey.
2. Brussels
Brussels, Belgium, was ranked as the number one conference destination in Europe for four years in a row by the Union of International Associations. The city is also one of the top destinations for political activity. In recent years, overnight stays for business travel has also increased by 11.3%. On top of that, the city is also less than two hours away from other major cities like Cologne and Amsterdam when traveling by train.
In terms of venues, the Brussels Expo is a good place with over 12-million square feet of exhibition space. It also has 13 conference rooms. Its hotel also has 421 guest rooms with a total of 16,000 square feet of meeting space.
3. Buenos Aires
Buenos Aires is the capital of Argentina. This cosmopolitan is rich in culture and offers plenty for both business and pleasure travellers. One of its top venues, The Golden Center, is a top business event venue that has hosted events for top enterprises like Nestle and Toyota.
If you're interested in treating your guests to some sightseeing, the city has over 700 art galleries and diverse restaurants. The city's inhabitants are also crazy about soccer; this is a great city for catching a game if you're a fan.
4. Copenhagen
Copenhagen is one of the most visited cities in Northern Europe. There is a broad range of hotel and meeting facilities, and most of these venues have English-speaking staff. This Nordic city is also renowned for classical entertainment like ballet and opera. For the outdoor adventurist, there is also plenty of areas for swimming, sailing, and hiking.
Before you get to the leisure part of the trip, though, there is the business aspect, and Copenhagen has plenty to offer. The Tivoli Congress Center is one such area; its Congress Hall can accommodate up to 2,500 guests for large seminars and conferences. It also has a number of historical venues like the Admiral Hotel, built in 1787, and the Circus Building, erected in 1886.
5. Istanbul
Turkey is situated between Europe and Asia. It was also the capital of the four major empires: Roman, Latin, Ottoman, and Byzantine, for close to 1,600 years. Today, the city is a popular business travel spot especially with its seven convention centres and 94 five-star hotels. If you want to make an impression, a top recommendation is the Halic Congress Center, which has 115 meeting rooms and over 171,000 square feet of exhibition space.
After finishing the work stuff, treat your guests to the city's rich history that includes landmarks like the 5th-century Basilica Cistern, or the 16th-century Suleymaniye Mosque. For guests that prefer shopping, check out the outdoor Grand Bazaar.
6. Madrid
With its luxurious palaces and medieval castles, Madrid is a blend of the past and present. It has a multitude of venues for hosting business events and conventions. This includes The Centro de Congresos Principe Felipe, with its 59 meeting rooms and 2,200-seat auditorium. The city is also located right in the centre of Spain, making it the central transportation hub for catching a train, subway, or bus to nearby cities and attractions.
The city, of course, is renowned for its bullfighting stadiums and shows. If you want a glimpse of the city's history, then you should grab tickets for a live bullfighting performance.
7. Seoul
Seoul made international headlines in late 2013 when it announced long-term plans to expand its meetings-industry capacity. The expansion includes a convention centre slated for a 2018 grand opening. The city is one of the core business centres in the country. The Gangnam district has some of the most renowned meetings/event centres, including the Coex Convention and Exhibition Center.
After your business event, treat your guests to dinner at the Seoul Tower and enjoy a meal at the facility's rotating platform that overlooks the city. Despite Seoul being an urban metropolis, it still retains a hint of historical elements with landmarks like the 14th-century Gyeongbokgung palace.
So here you have it; seven cities that make awesome business event locations. With any of these cities, not only will you find a suitable venue, but you will also have plenty to do from a sightseeing and leisure standpoint.
---
Dan McCarthy, our Wise Traveller guest contributor, has worked in the event management industry for five years and is currently an event manager for the UK-based company Venueseeker. His portfolio includes many successful event planning projects for companies across various niches. He is currently a regular contributor for his company's blog site. Follow him on Twitter at @DanCarthy2.
---